Competitive anglers had better look out, because the Woman's Offshore Alliance (WOA, for short) is now entering fishing tournaments in this neck of the woods. And although their tournament debut in the White Marlin Open didn't produce any prize-winning catches, they proved beyond the shadow of a doubt that these gals can fish. Seriously. Check out this short video made for boats.com, while riding along during the tournament.
True, the fishing was slow. But that's not the point - Team WOA rigged the baits, deployed the dredges, set a technically-correct billfish spread, and proved with no question that they can fish in full-on hard-core mode. For those who have any doubts, we should note that the team includes a charter boat mate and a commercial bluefin hook-and-liner.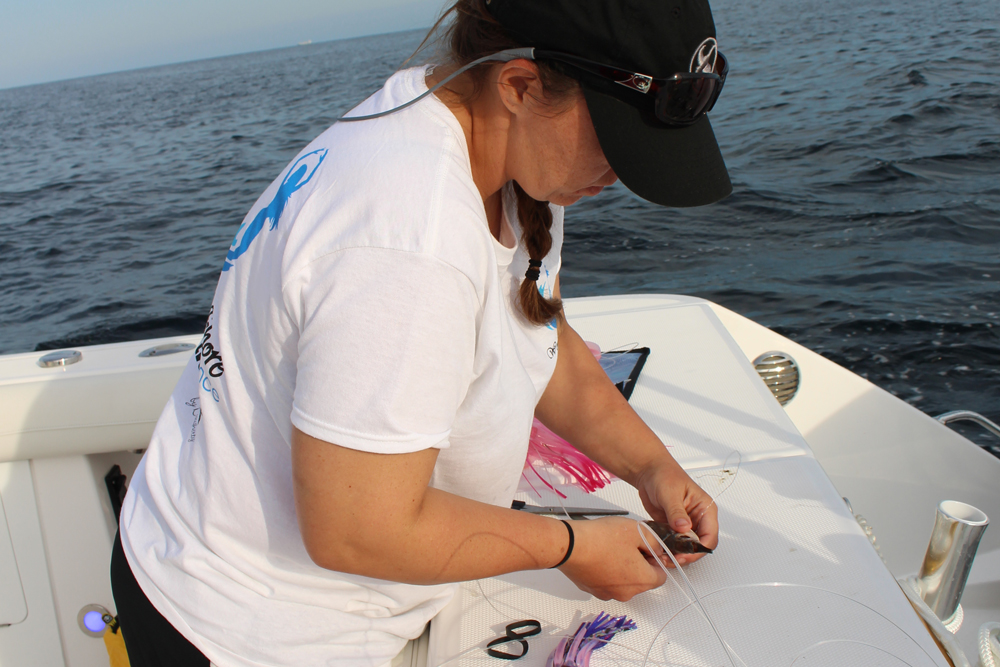 Stay tuned, folks, because in the October edition of FishTalk we'll have a feature article telling you all about the Woman's Offshore Alliance, introducing you to these gals, and explaining just why they've started this new endeavor.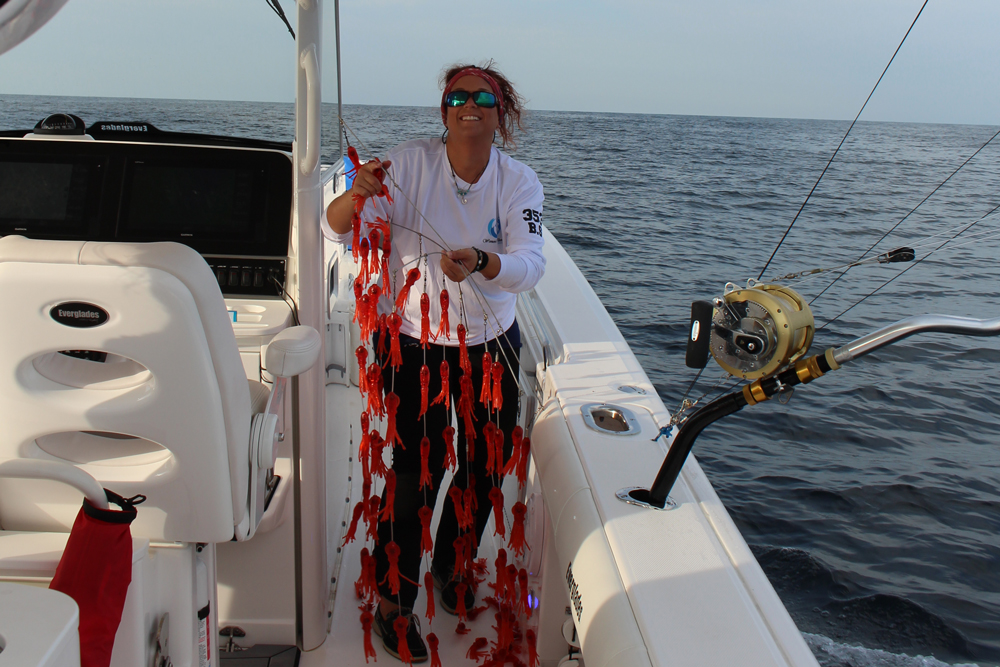 Team WOA has already lined up a number of sponsors, including Everglades Boats (they fished the Open from an Everglades 435cc powered by quad Yamaha F350 outboards), Annapolis Boat Sales, and Shore Tackle & Custom Rods. We know you won't be able to find the October FishTalk out on the streets for another month (sorry folks, it takes time to put these things together!) but for now, you can learn more at the Woman's Offshore Alliance Facebook page. And guys, you'd better start looking over your shoulders. Because there's a completely new type of tournament team now shooting for the leader-board.