When we went to Angler's Sport Center to shoot some video recently, we spent some time focused on finding the five best fishing lures made by local companies – and then realized that we'd fished with all of these, but hadn't necessarily called 'em out on the pages of FishTalk. True, none of these are entirely new, although there are some recently added color choices, but all Chesapeake country anglers should know about these lures:
Here's the recap, in written form:
Big Mouth Spinnerbaits – Custom colors ideal for largemouth and also effective on stripers in the shallows, these have titanium arms and ball-bearing swivels on the blades.
Addiction Baits – Tandem rigs and jig heads designed specifically for stripers, available in local tackle shops such as Anglers.
BKDs – You know 'em, you love 'em, BKDs are the soft plastic of choice for striper anglers throughout the region and beyond. Anglers has the exclusive "pepper shaker" and "slimy bunker" colors.
Hard Head Custom Baits – Their tandem rigs are ready for clip-and-troll action and now have some options including exclusive holographic shad.
Perch Pounders – These mini-spinnerbaits were developed by a local customer for his own use and have since grown to become a top-selling panfish and perch lure; available at Angler's.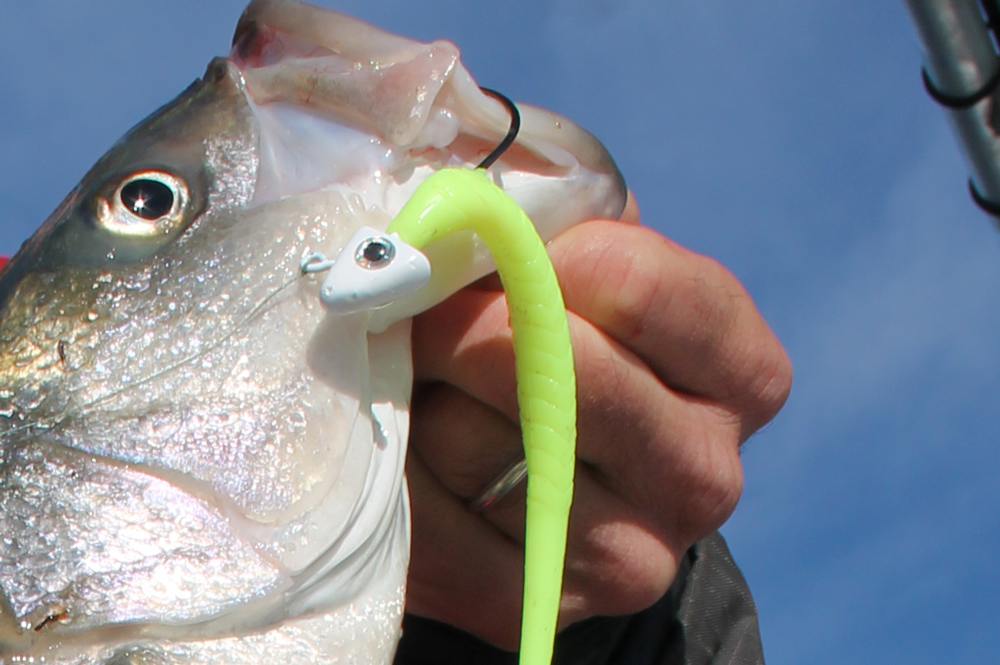 Why should you care where a lure comes from? Setting aside the fact that we like the idea of purchasing from local companies much more than shopping at a big-box store, the fact is that home grown lures are often highly specialized. They were developed by anglers who spend time out on their local waters, and know exactly what works best. And in some cases, such as the Perch Pounder, what began as a garage operation developed into a best-selling lure. In others, BKD being a perfect example, the lures proved so effective for so many species in such different situations that they've gone from being a local product to being used on a regional or national basis. The bottom line? You've just gotta love home grown lures - and often they're the best fishing lures around.