You want to catch white perch galore this spring and summer? Casting and retrieving a small spinnerbait-style lure is one way to make it happen, and a couple of FishTalk supporters make ideal versions: at Alltackle you can find Bloody Point Baits Perch Prowlers, and at Anglers Sport Center there are countless Perch Pounders hanging on the racks. So, what's the tactic you'll use with these lures? Lucky for us, using them is as easy as one, two, three.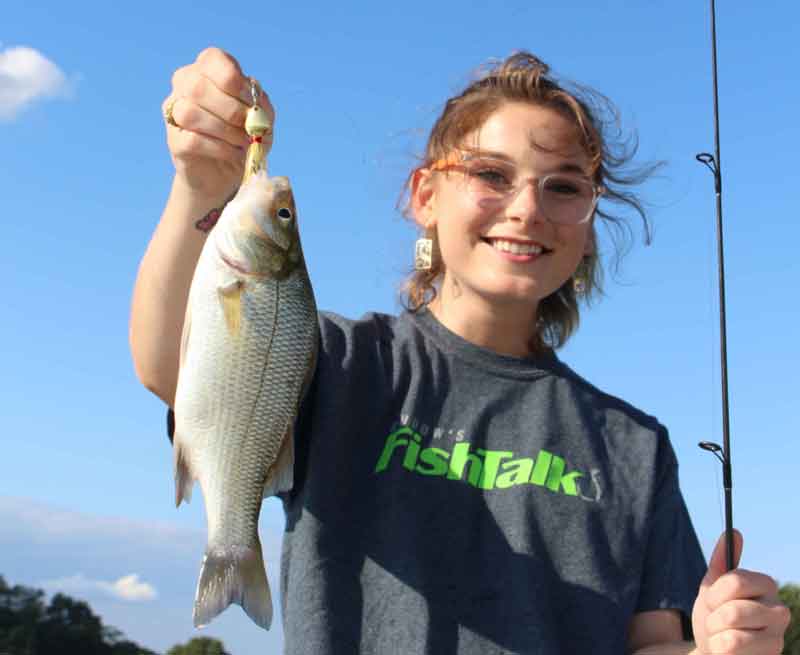 Cast out near structure that looks like a good bet for white perch along a shoreline or a tributary shoreline, like rip-rap, piers (especially with boathouses), blow-downs, and (in the heat of summer) areas with lots of shade cast over the water.
Retrieve at different speeds until you figure out which is working best at any given time.
Use the count-down method to allow the lure to sink to different depths until you figure out what depth the perch are holding at, at any given time.
It's that simple! Thanks to the rotating blade and the pulsating skirt, no additional input is needed to give the lure a perch-attracting action. And hold that rod tight—just about all varieties of predators will also strike these lures, and you never know what will hit next.