Top spring yellow perch hotspots often have a run of white perch as well, but these are mostly in upper rivers and streams. If you don't live near one, however, spring also marks the first opportunity for shoreline white perch fishing in the tidal ponds dotting the shores of the Chesapeake. While yellows don't find ponds as appealing as rivers during the spawning run (particularly if they don't have much freshwater flow), white perch love 'em. How will you catch those fat spring whites? It's as easy as one-two-three.
Arm yourself with grass shrimp and bloodworms. Most of the time grass shrimp will be the ticket, but you just never know — some days, the fish simply insist it'll be bloodworms or nothing.
Rig a light or ultralight rod with a bobber, set two to four feet above a small shad dart. White, chartreuse, pink, and yellow can all be good choices at various times. Play with the depth and see what works, because sometimes the perch will bite best on baits set just above bottom and other times they'll like shallower offerings.
Skewer on a grass shrimp (two if they're small ones) or a tiny bit of bloodworm, then cast it out and let the wind blow it around. When you locate a hotspot, keep casting to it. The edges of weedbeds are often a great bet, as are the edges of drop-offs and deadfall off the shoreline. The moment your bobber goes under, set the hook.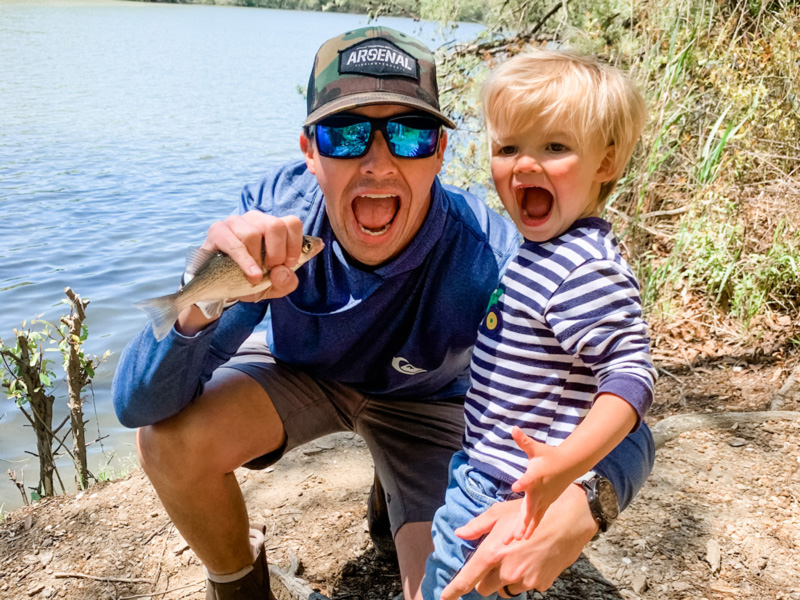 Remember that larger female perch usually arrive first, followed by an influx of smaller males. As the season progresses if it gets to the point where you're only catching four and five inch fish, you can rest assured there's a good chance that all the bigger fish have departed. At this time, if you want to find keeper-sized white perch you'll be better off looking for them out in the tidal rivers. For some different ideas on how and where to catch perch as the seasons change, see Fishing for White Perch.