Even the hardiest Mid-Atlantic angler who brakes ice at the ramp to fish warm water discharges or chops holes in a lake to go ice fishing has to admit it: during the dead of winter, a fishing vacation down south in Florida sounds rather attractive. Yes, their fish are different (sometimes a bit strange) and no, those Floridians don't understand the value of blue crabs nor Natty Boh. But we can give them a pass, in exchange for a few days of fishing in the mid-70s. If you're thinking about a jaunt down south, here are three fishing destinations that are worth checking out.
Key West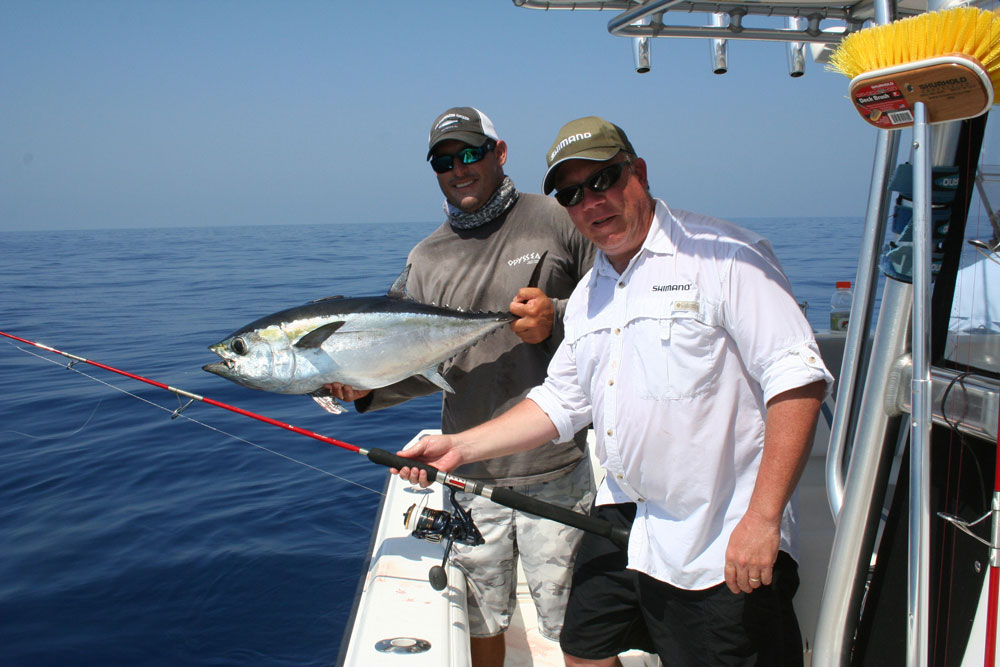 The words "laid back" don't begin to describe the attitude of the locals here, where many professional charter captains start their day at 9:00. If, that is, they didn't have a long night. We don't think we need to waste a bunch of breath talking about the quality of the fishing in Key West – we're pretty sure you've heard it all before – so we'll just say yes, the stories are true.
High Points: The variety of species and the ability to run into either the Gulf or the Atlantic means it's rare you can't enjoy fishing in one place or another whichever way the wind may be blowing. Even when it's too windy to fish the ocean or Gulf, the harbor right at Key West has pretty awesome fishing for cobia, permit, and tarpon.
Low Points: Getting here is a pain in the keister. You can cruise down the long Overseas Highway in a rental car (be prepared to encounter backups that rival the DC beltway) or take a puddle-jumper into Key West from Miami. Either way involves hours of additional travel after you reach Florida. Note: if you fly out of Key West be sure you don't have a tight connection, as the ground crew here is not known for their exemplary ability to stick to a schedule.
Hot Species: Sailfish, blackfin tuna, amberjack, tarpon, permit, cobia, kingfish, grouper, snappers
Cool Guide: Capt. Rush Maltz, Odyssea Key West Sportfishing, (305) 797-5060 
Clearwater, Florida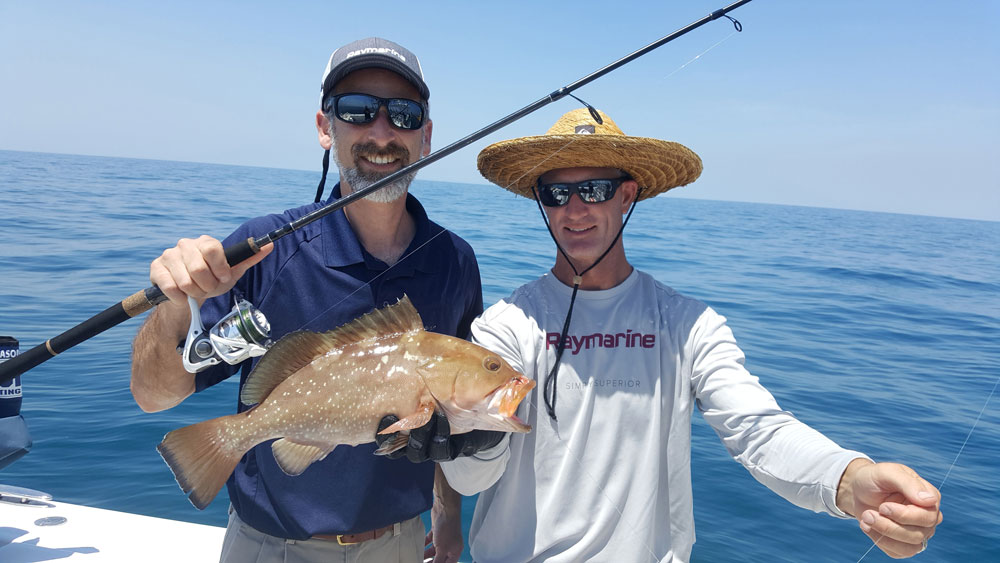 The Gulf waters, Clearwater Bay, Tampa Bay, and countless near-by waterways are riddled with fish throughout the winter. You'll usually have two choices around here: head into the Gulf for bottom fishing for fish like groupers and snappers, or hit one of the bays or passes to chase species like speckled trout and redfish. The area is quite metropolitan so travel and accommodations are easy to line up (and not terribly expensive, by Florida standards) but don't expect to quietly commune with nature until you get well away from town.
High Points: You will remain in civilization. Also, the numerous bays mean that sheltered waters are always nearby and it's rare to get blown out.
Low Points: You will remain in civilization. Also, the closure of gag grouper season after December 31 means that the best-tasting fish in the area is off-limits.
Hot Species: Groupers (gags must be released but several other species can be targeted), snappers, hogfish, speckled trout, redfish, black drum, snook, sheepshead
Cool Guide: Capt. TJ Shea, 2Shea Charters, (813) 385-2169
Miami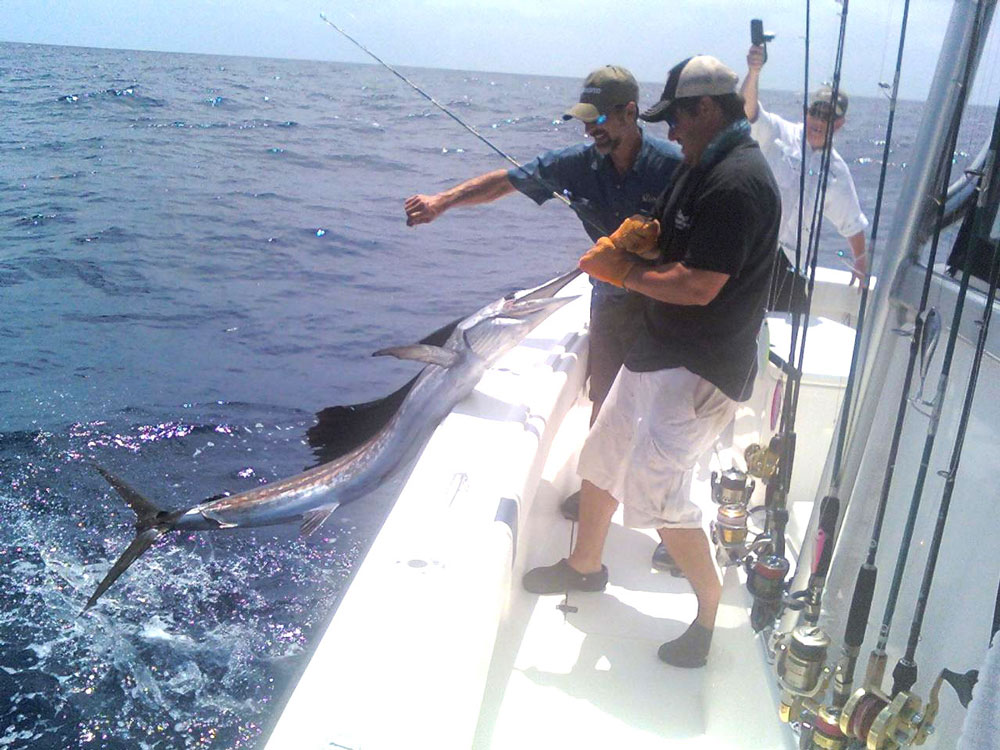 Miami is a strange place – very strange, especially if you visit South Beach – but during the winter months it also has some awesome fishing variety. What's unique here is the mix of freshwater and saltwater opportunities. The ponds and canals are riddled with exotic peacock bass, and between Biscayne Bay and the open Atlantic there are plenty of briny opportunities. If you get the chance, try night-fishing in Government Cut for monster snook. When the ferry boat pulls out of Fisher's Island and its propwash throws hapless shrimp in every direction, the water erupts in a frenzy you will never forget.
High Points: You can go fishing for peacock bass and largemouth one day, then travel less than 10 miles to go after sailfish the next.
Low Points: Miami is very expensive. Looking at the hotel rates and restaurant prices may cause physical pain (just imagine paying $149 for a bag of bloodworms, and you'll get the picture). It's also not exactly picturesque, and in many of the best fishing areas, you'll be buzzed by 747s or hear the sounds of Lady Gaga wafting across the water.
Hot Species: Peacock and largemouth bass in freshwater; sailfish, king mackerel, mahi-mahi, snook, snappers, speckled trout, and Spanish mackerel in saltwater.
Cool Guide: Capt. Fraser Simpson, Fly and Fish charters, (954) 292-5512