You just got a new fishing boat? WOOHOO!! Now, you've got to figure out where to keep it. Choosing the best marina for your needs is no small task. Never fear, new boat angler — we're here to help. As you scope out the possibilities, remember to consider the following factors: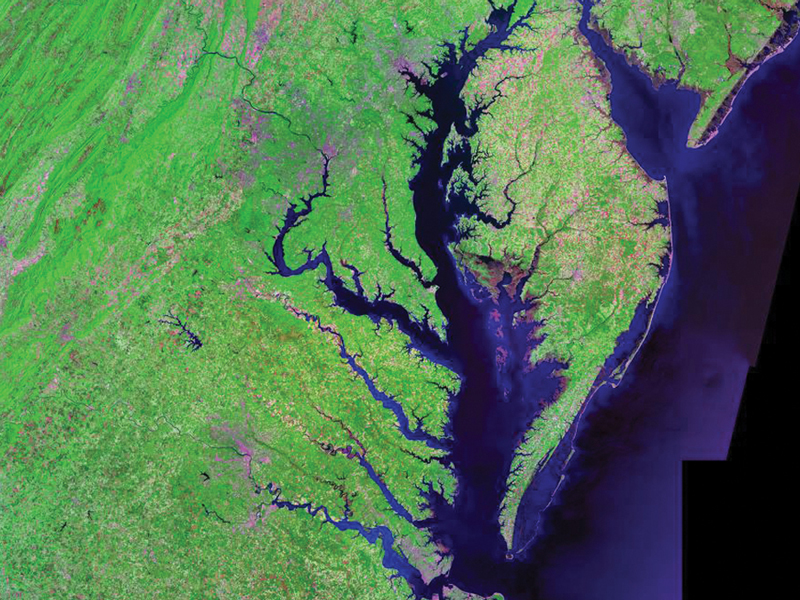 Location, Location, Location
Naturally you'll want to minimize drive-time in the car, but also think about how close you'll be to the good fishing zones. Marinas located miles and miles upriver may make for a short drive from home, but if you spend half an hour cruising from the marina to the Bay every time you fish, you'll have to build that travel time into your calculations, too. Then, there's the matter of long slow-speed zones — nothing's more torturous than idling along at six mph when you know there are fish breaking water just outside of the river.
Storage Options
First, there's day-to-day storage to worry about. Can you park a trailer in the yard, if you have one? Does the yard offer dry stack storage, if you don't? Will the boat live in a wet slip, or maybe on a lift? There are lots of potential options, each with up and downsides. Dry stack storage is awesome, and if it's in a fully covered building offers significant protection to your boat. But you need to know the marina is run professionally because arriving to discover that they forgot to launch your boat is the pits. Lifts are also great. Wet slips are tough from a maintenance perspective but they do allow for the quickest departures.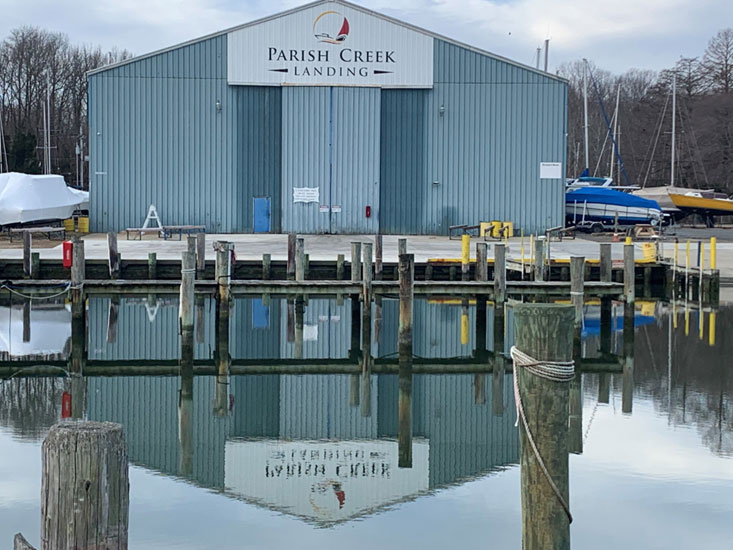 On top of all those questions, remember that some marinas can take care of Mom's Mink year-round but others have limited winter storage and services. Then there's security to consider. Is the yard fenced, and are there cameras or some other form of security?
Services
If you're the DIY type, you may not think you have to worry too much about this aspect of a marina. But what if the engine needs fixing? Does the marina have staff trained to handle your type of powerplant? If not you may have to use an expensive mobile service, or transport the boat to get it worked on. And conversely, some marinas don't allow certain DIY work and/or outside contractors in the yard.
Amenities
Some amenities, like a pool or restaurant, are nice. Others, like a fuel dock or pump-out, could be far more important. And of course the marina needs to have a good fish-cleaning station with plenty of room and running water. What you'll need in the way of amenities is very much a personal decision, but it's certainly something you'll want to take into account.
Cost
All of the above will determine a marina's cost. Some folks are cool with bare-bones and minimal expenses, others are not. This is another personal decision.
The Friendly Factor
Who wants to spend time in a marina where the employees grimace every time they walk by a boat owner? Marinas are communities in miniature, and spending time at one where people are friendly and welcoming is simply more pleasant. Although your fishing time will be spent out on the water there will be cleanup and maintenance time spent at the marina, and it should be enjoyable.
Top Angling Venues on the Bay

Northern Bay
Bowley's Marina scores high on all the scales, with all the amenities you'll find at any marina and then some (pool, volleyball court, a clubhouse with bar — the list just goes on and on), and a list of services just as long (they not only offer pump-out, for example, but can arrange to pump out the boat in its slip). They have literally hundreds of slips on five rather massive piers. Located just minutes from Baltimore at the mouth of Middle River, once you clear the marina itself you're literally seconds away from the Bay. Then it's just six miles to Pooles Island, about 10 miles to any of the hot rockfish zones from Rock Hall to Worton Point, and under 20 miles to the Bay Bridge.
Middle Bay
Parish Creek Landing gets the nod with a full selection of methods to store you boat including over 100 wet slips that can handle boats up to 50 feet, both indoor and outdoor dry stacks, and on-land storage. They offer repair and maintenance, winterization and shrink wrap service, fuel and pump-out, and also a ship's store. They also have winter storage serviced including hauling and blocking. Added Boatel Bonus: Call ahead for a boatel launch and Parrish Creek will not only launch your boat, they can also fuel it and add in supplies like ice for the fishboxes. And when they pull it they can also give it a rinse.
The best feature of Parish Creek, however, is without a doubt its location. It's a short drive from DC and the surrounding burbs and positioned just inside of the West River, it's a short putt out of the no-wake zone then mere moments to the Bay. Critically, this location gets you access to both Upper and Middle Bay hotspots without having to haul your boat anywhere. Head north and from the mouth of the river it's 11 miles to the Bay Bridge, 15 to Love Point, and 25 to Tolchester. Turn to the south and you're eight miles from Poplar Island, 15 to the mouth of the Choptank, and 25 to the Power Plant. For anglers ISO a location that lets you hit the stripers one day and chase specks the next, this location is going to be tough to beat. Double-added bonus: Parrish Creek is a FishTalk supporter, and a Fishing Reports sponsor — thank you, Parrish Creek!
Another FishTalk-Friendly marina we want to call out is Harbour Cove, in Deale. This marina has a ton of things going for it, but what sets it apart from the same-sames is the smiles: Harbour Cove prides itself on being "family owned and family friendly," and gets top ratings for having a friendly and knowledgeable staff, so this will be a marina community that's a pleasure to join. On top of that the amenities are awesome and include highlights like a swimming pool, BBQ area, club house (with family games like ping-pong, pool, and foosball), WiFi, and of course, fish cleaning stations. They also offer a complete service department. The marina has wet slips and covered dry stack storage, and as a bonus perk, slip fees include winter storage on land.
Anglers interested in fishing a slightly more southern section of the Maryland portion of the Chesapeake will groove on the location, which is a mere 18 minutes from the DC beltway. Naturally, the beltway will be the last thing on your mind when you pull out of Rockhold Creek and realize you're within eight miles of the Radar Towers on the west side and Poplar on the east side, 12 miles from Sharps Island Light, and less than 20 miles from Taylors Island.
Southern Bay
There's a cluster of marinas in or near Irvington, VA, then a bit further down the road, at Windmill Point and in Kilmarnock. What all of these marinas share in common is quick and easy access to the lower Rappahannock, Windmill Point, Fleet's Bay, the Piankatank, and the open Bay. It's about 16 miles from the river's mouth to the Target Ship, 20 miles to the Potomac, and 22 miles to Mobjack. Plus, it's only about an hour's drive from Richmond.
Yankee Point has a surprising list of amenities for a marina out on the quiet Northern Neck, including a pool, a waterfront restaurant (open Thursday to Sunday), picnic area, and ship's store. The boatyard is full-service with dry storage and there are fuel pumps, too. Carter's Creek Boathouse is a mini-marina with covered wet slips which doesn't have a long list of additional amenities but is good for those who want a quiet, out-of-the-way place to keep their boat. Carter's Cove Marina is a relatively small marina (47 slips) with basic amenities like restrooms, pump-out, and WiFi. A bit farther down the road is Windmill Point Marina, which features a pool, beach, Tiki bar with food service, fuel, and all the basics. And just to the north on Indian Creek, the Chesapeake Boat Basin has a swimming pool, picnic area, lounge, ship's store, fuel and pump-out, winterization and shrink-wrapping, and a full service department.
So, which if these marinas will be best for you? Or would one of the other many options out there be a better pick? That's your call. But hopefully now you'll know exactly what you're looking for, and will make the best choice for you and your fishboat.