I was stricken with boat-jealousy when my slip neighbor Dr. Mike upgraded to a new Sportsman Open 242 with a Yamaha F300 outboard last spring. But I buried the feeling with the knowledge that sooner or later I'd get to fish from it. The opportunity arose when speckled sea trout were at Calvert Cliffs, a solid 30 miles from our marina. A light breeze stirred up a slight chop to one foot out of the northwest, but there was a problem: I had promised one of my kids and a friend that I'd take them fishing, and Dr. Mike's brother was already onboard for the trip. Five anglers on a 24-footer could be tight…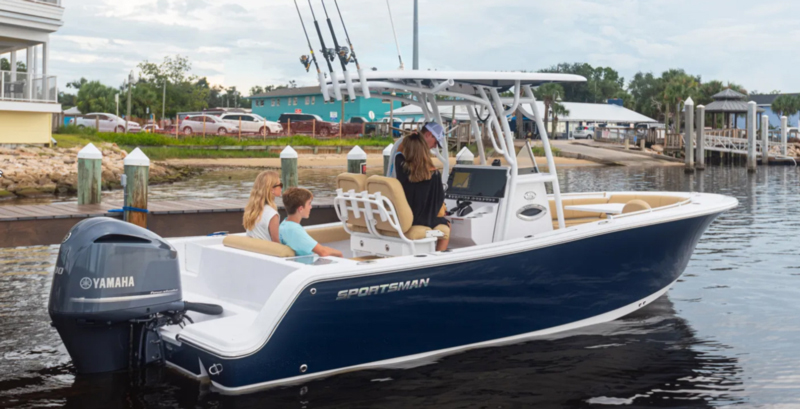 Could be, but not on this boat. On the run down two people kicked back on the flip-down transom bench seat, two were at the helm, and one sat on the forward console cooler seat. The boat made short work of the voyage with a cruise in the low 30s. But I was feeling guilty about being in the most comfy spot in the passenger's seat at the helm, so halfway there I offered to swap out and let someone else sit at the leaning post. There were no takers, because everyone liked it where they already were seated.
Our arrival at the power plant was delayed when we spotted a flock of working birds, and lucked into a school of 25- to 32-inch rockfish in a frenzy. With two anglers in the bow (one standing atop the removable platform/table and the other standing on the deck) and three spread between the console and the transom, we discovered that fishing five aboard the Sportsman Open 242 is a pleasure.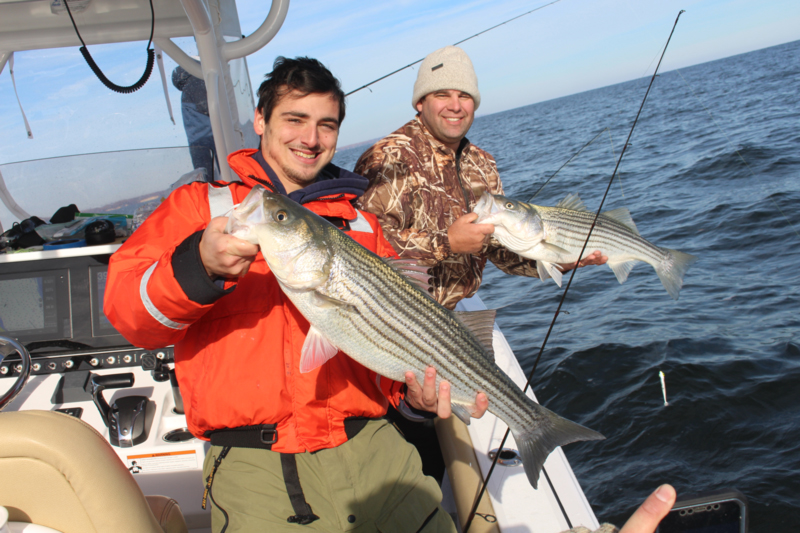 Downsides spotted during a day of fishing on this rig? I guess I could gripe at Sportsman for not yet integrating a tempered glass windshield into the console and top as they've done on some newer models, but beyond that nitpick there just isn't much to complain about. And that goes for fishing it with five people aboard, too — there was plenty of elbow room, and I didn't feel cramped in the least at any time.
Sportsman Open 242 Specifications
LOA - 23'8"
Beam - 8'6"
Draft - 1'4" (minimum)
Displacement - 3,400 pounds
Transom deadrise - 18 degrees
Maximum Horsepower - 300 hp
Fuel capacity - 118 gallons
Water capacity - 13 gallons
Livewell capacity - 25 gallons