Maryland is not the first state most people think of when they hear about big bass lakes and world-class freshwater fishing. However, tournaments held on Baltimore County's three reservoirs, Prettyboy, Liberty, and Loch Raven, often require a daily weight of 20 pounds or more to be in contention to win, showing the quality of fish available. One caveat about the reservoirs: there are limits and special regulations you must follow if you want to fish there from a boat, as opposed to angling from the shoreline. There is great care taken to protect Baltimore's water supply and also prevent the spread of zebra mussels, and as a result, it's required that boat owners have a special permit, can only use the boat on these three specific reservoirs, and can only use electric motors.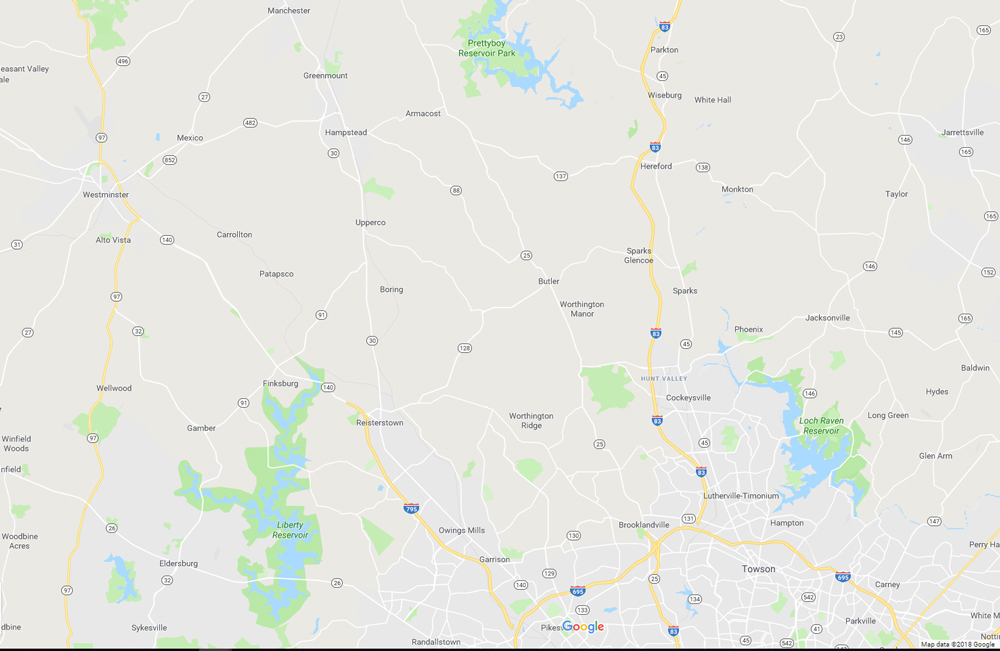 Are you still interested? You are? Great! Once you get past the regulations or simply decide to fish from the shoreline – which can be quite effective, too – you're on your way to possibly catching a new state record largemouth bass. Eric Holmes, owner of Angler's Express in Cockeysville, believes that fish in Loch Raven gorging on shad right now, just waiting to be caught.
"These reservoirs have such a variety that it makes them both challenging and rewarding at the same time," Holmes says. "If you can unlock the pattern in these lakes – and there's only one or two going on at a time – you can be rewarded like a big bass lake in the south. Anywhere that you can go out and catch multiple five-pounders in a day, that's a trophy lake. You can put these three reservoirs up against any three reservoirs in any state easily."
All three reservoirs provide deep water, which comes in handy during the hottest days of the year, when you should be fishing at depths of 30, 40, and even 50 feet. They also offer great panfish opportunities, especially for crappie on Liberty and Loch Raven. However, each reservoir has its own unique characteristics and species, which provide a variety of excellent angling opportunities all year long.
Prettyboy Reservoir
At 1,500 acres, Prettyboy is the smallest of Baltimore's reservoirs. It has an average depth of 28 feet and a maximum depth of 128 feet. The water is crystal clear, which means you will have the best luck fishing smaller-profile baits like tubes and Ned rigs in natural colors. When fishing Prettyboy, the fish will only be shallow in the early morning hours, especially after the prespawn in the spring. Target points and sunken trees, often in 20 feet or more of water, once the sun is up.
Liberty Reservoir
Liberty is the largest of the three reservoirs at 3,100 acres and is also the deepest, with an average depth of 59 feet and a maximum depth of 144 feet. The main forage in Liberty is shad, which means bringing big offerings like swimbaits and flutter spoons. In addition to the usual warmwater species, Liberty is also home to striped bass and walleye, separating it from the other reservoirs with this additional diversity. The stripers can be caught much the same as in the Chesapeake Bay, trolling planer boards with jigs, with live shad, and also live-lining white perch.
The Walleye work their way into the shallows as the waters begin to warm in the spring. Blade baits such as a Heddon Sonar or Reef Runner Cicada are great lures to fish on a horizontal retrieve or jigged vertically. If you feel like taking a cue from walleye anglers in the Midwest, you can also troll bottom-bouncers with whole nightcrawlers on worm harnesses. Look for drop-offs and deeper basins as the spawn ends and the fish head back to deep water. Shoreline anglers can enjoy some excellent walleye fishing by locating cliff-like drop-offs, and casting out jumbo shiners weighted with a single split-shot.
Loch Raven Reservoir
Loch Raven is the in-betweener at 2,400 acres, with an average depth of approximately 45 feet and a maximum depth of 75 feet. What separates Loch Raven from the other reservoirs is the thick hydrilla that grows in the summer. This underwater vegetation provides great cover for fish, particularly during the summer months when shad spawn in, and hold to, the deep grass.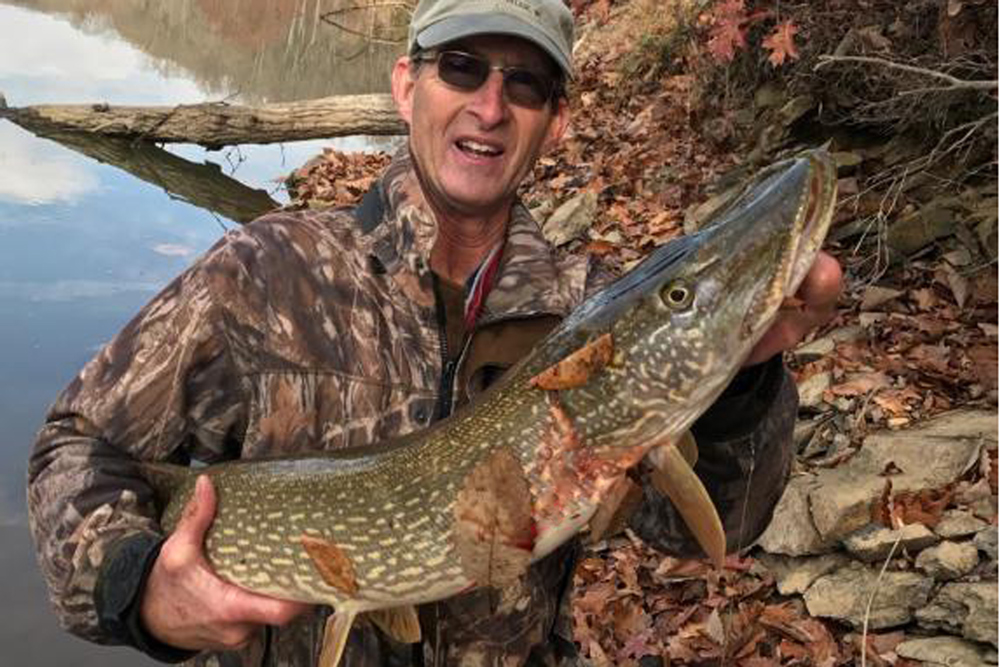 In addition to bass and other warmwater species, Loch Raven also boasts northern pike and chain pickerel. During the fall months you have an excellent chance of hooking into some big toothy critters from the shoreline. Bring out a big jerk bait or swimbait and cast until you can't cast anymore.
Another unique feature of Loch Raven is the ability to rent boats with electric motors. Avoid the paperwork of registering your own boat, and you still get the chance to fish where you wouldn't be able to reach from shore. If you do rent a boat it's recommended you spend the extra $5 for a second battery, which will give you more time on the water.
Fall Lunkers
As is typical of many fisheries throughout the country, the spring and fall are the best times to catch the big fish. However, on the Baltimore reservoirs, your best chance at quality fish comes in the fall.
"If you want to fish where you catch giant fish and numbers of giant fish that hit the lure so hard they can pull the rod out of your hand, you're going to fish late fall/early winter," Holmes notes.
However, just because fall begins on September 22, does not mean the bass will move from their summer patterns like clockwork. Early fall is similar to the post-spawn of the late spring. As the water temperature moves down from around 80 to 75 degrees, the fish become lethargic and do not want to eat. This lull will break as the temperature continues down into the 65 to 75-degree range. During this time you'll find fish in the 10 to 15 foot depths. But when the temperature dips down to the between 55 and 50 degrees, the thermocline flips – and then the big fish head up shallow. They always wait until the last minute.
During this time, the fish will focus in on shad or shad-like substitutes – even in Prettyboy, which does not have shad. With that in mind, you will want to fish baits that imitate shad, like a spinnerbait, crankbait, or swimbait with a horizontal retrieve. Once that thermocline flips, that's the time to grab out those big swimbaits or even an Alabama rig to get the slobs to bite. On Loch Raven, keep an eye on the vegetation. As it starts to recede in early winter, you will want to switch to crayfish imitations.
You may have thought that November meant the end of bass fishing for the year, but Liberty and Prettyboy reservoirs are open to properly licensed boats until December 31 and you can fish the shorelines of all these reservoirs year-round. If you head to Baltimore County you have the chance to catch a personal best – and maybe even get your name down as a state record holder.
- By Peter Turcik
Sign up here to get the weekly FishTalk Chesapeake Bay and Mid-Atlantic fishing reports in your email inbox, every Friday by noon.