My friend Spencer had a new Everglades 243CC, there was talk of slot-size red drum off Point Lookout, and I needed a good excuse to step away from the desk. Fishboat test, anyone?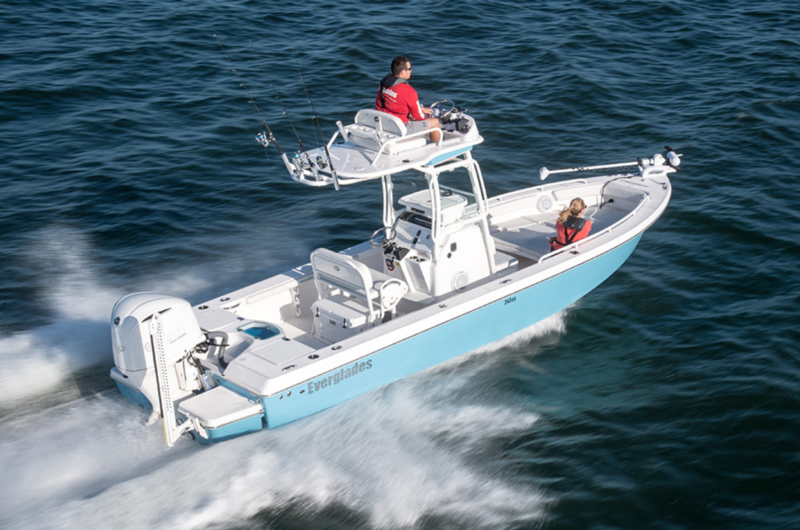 It doesn't take long to ID the 243CC as a red-hot shallow water fishing machine. Between the elevated forward and aft casting decks, the Minn Kota on the bow, and the side-scanning fishfinder at the helm, we were able to find the structure, hover Spot-Locked within casting distance, and finesse our soft plastics in too tempting a manner for the fish to resist.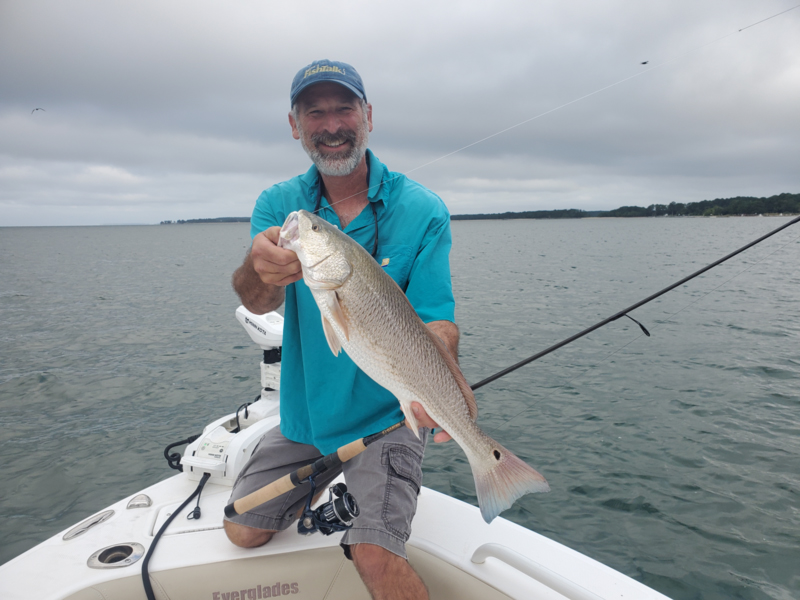 If I had to pick the one thing I liked most about fishing from the 243CC, I'd ID the bowdeck design. It's elevated but not 100-percent of the way to gunwale height, so you gain casting distance and visibility but never get that tipsy will-I-go-over feeling that a full-height deck sometimes engenders. A smart use of space is another stand-out trait, with flip-down stowage compartments in the inwales and a huge in-deck bow fish/stowage box.
With 300 raging Yamarabian stallions on the transom this boat has some serious get-up-and-go, the downside of which being that if you're not careful with the throttle and the trim tabs, the ride in the open bay can get a bit bumpy. And while cruising at 40 mph isn't unreasonable in this rig, if you fail to pull back the throttle when appropriate the FAA may pick you up on radar. Of course, some guys younger than me will groove on having that sort of power at their fingertips. Well okay, I admit it: the adrenaline rush is an awful lot of fun. And if you spend a day fishing on the 243CC, a shot of adrenaline is very likely in store.
Everglades 243CC Specifications
LOA - 24'3"
Beam - 8'2"
Displacement - 4,000 pounds
Draft - 1'4" (hull) 2'7" (max)
Max Horsepower - 300
Transom deadrise - 19 degrees
Fuel capacity - 82 gallons
Water capacity - 9 gallons
Livewell capacity - 36 gallons
- By Lenny Rudow