Fishing reports published in print are generalized and weeks may have passed before the report gets into your hands, so for timely up-to-date reports, visit our Fishing Reports online. Current reports will be published every Friday by noon — just in time for your weekend fishing adventures. In the meantime, here's our monthly prognostication.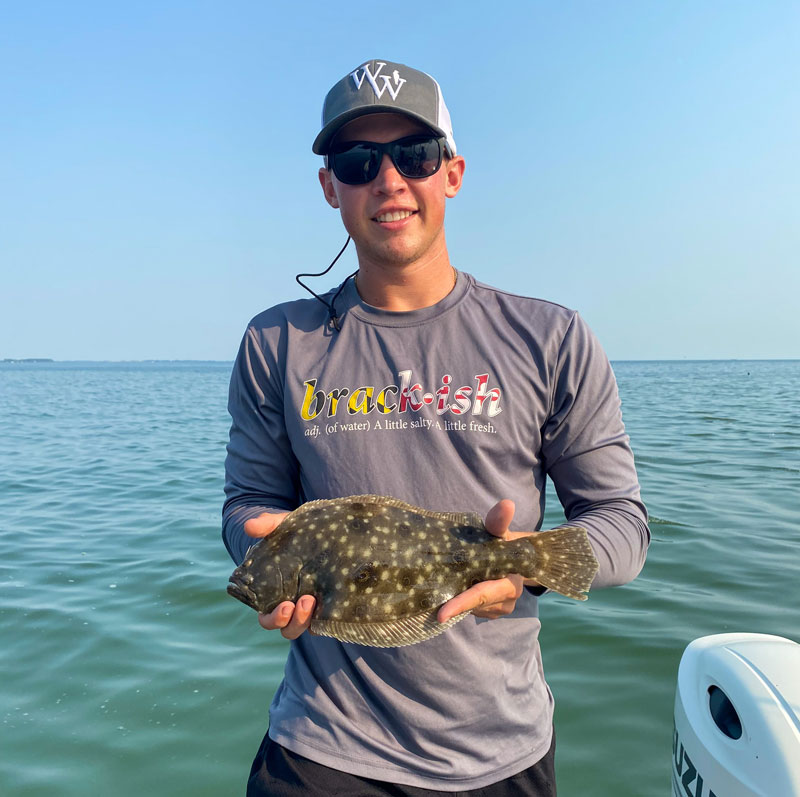 COASTAL FISHING FORECAST
July is the month when butterfish start flying out of the tackleshop freezers. We can't yet say if the yellowfin will set up shop on the inshore lumps this summer, but if they do, chunking for tuna with butters is usually the way to go. Out at the canyons, meanwhile, there should be plenty of mahi-mahi on the floats and flotsam. Inshore you can expect the reefs and wrecks to be producing sea bass, and with a little luck, cobia will be roaming the shoals. Fishing in the bays may be a bit slower than spring, though, now that the heat has set in for real. Some flounder should be swimming in the channels and you can expect to find snapper blues, kingfish, and spot or croaker in the surf.
FRESHWATER FISHING FORECAST
July can be a tough month for freshwater anglers in some areas, but the bite should be happening in others. Snakeheads will be guarding those fry balls, so target them every chance you get. In reservoirs expect the fish to be holding relatively deep in search of cool temps, and plan to fish early and late in the day for the best bite. And if the rivers run low trout fishing will get tough but smallmouth should continue to provide decent action; don't forget the crawfish patterns.
WAY NORTH FISHING FORECAST
Up on the flats daybreak and dusk will be best now that the mercury is shooting through the roof, but if this season is like last year, we should enjoy good largemouth action with some stripers also hitting topwater at daybreak. Look for shaded shorelines with structure if you want a fresh white perch dinner, and if a (near) sure thing sounds appealing, you can count on the blue cats to be biting from Perryville to Port Deposit.
UPPER BAY FISHING FORECAST
Come summer the upper Bay has held the lion's share of the rockfish for many years now, and there's no reason to believe that will change this July. Mid-month, of course, we'll have to shift our sights to different targets as stripers go off-limits from July 16 through July 31. That won't bother perch aficionados too much, since the whites should be hitting Perch Pounders, spinners, and grass shrimp, particularly in the shade of docks and overhanging trees.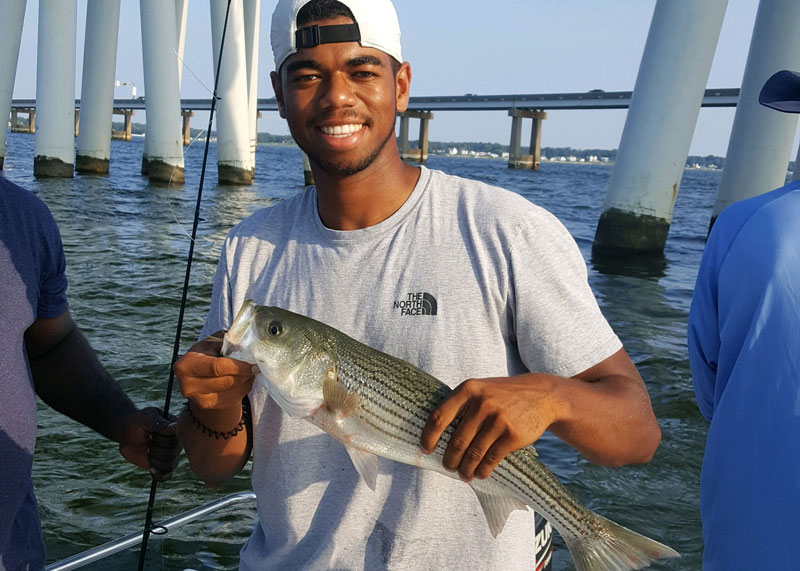 MIDDLE BAY FISHING FORECAST
When stripers go out on the 16th of the month we'll all be crossing our fingers that the bluefish and Spanish mackerel have come to town in good numbers. The past few years we've had decent numbers especially in the vicinity of Poplar Island, and hopefully we'll get a repeat performance. If not, don't forget that speckled trout may be summer visitors in Eastern Bay, the Choptank, the Patuxent, and several other mid-Bay locations.
LOWER BAY FISHING FORECAST
We should have a healthy mix of specks and red drum right about now, but the question on everyone's mind will likely be just where those roving schools of big bull red drum are. Oh, and how's the cobia bite these days? Also be sure to remember that last season blues and macks were chewing hard on green/pink spoons throughout the lower Bay.
TANGIER, POCOMOKE, AND LOWER SHORE FISHING FORECAST
Will the heat of summer put the kibosh on the speckled trout bite, or will we see good action? It's impossible to predict, but we note that last year from mid to late July there was a noticeable spike in the bite for a few weeks — let's hope for a repeat. There were also hordes of blues around in open water, so don't forget the binoculars.
WAY SOUTH CHESAPEAKE FISHING FORECAST
With summer in full swing there's a good chance the inlets will be packed with boats, but there's just as good a chance that the pilings of the CBBT will be packed with everything from sheepshead to triggerfish. Hopefully, we'll also be seeing plenty of cobia this month too. Oh, and Spanish mackerel, and bull reds, and flounder, and… and… is there any Chesapeake gamefish that can't be found at the mouth of the Bay in summertime?