Fishing reports published in print are generalized and weeks may have passed before the report gets into your hands, so for timely up-to-date reports, visit our Fishing Reports online. Current reports will be published every Friday by noon — just in time for your weekend fishing adventures. In the meantime, here's our monthly prognostication.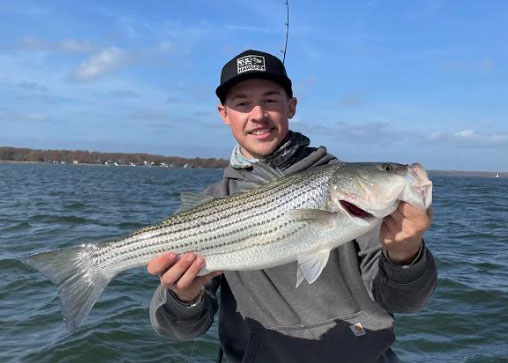 COASTAL FISHING FORECAST
Warmer weather means a hotter offshore bite; expect the tuna action to mainly be focused on trolling along temperature breaks and at the canyons, and with a little luck late this month or early next month those fish will set up shop at some of the inshore lumps. At that point chunking may well replace trolling as the main mode of operation but that usually doesn't happen until July.
Inshore we should have solid action on a mix of sea bass and flounder, and surf fishing will likely remain strong until the summer doldrums set in. Expect blues to increase in number but shrink in average size, while more kingfish and panfish make their presence known.
FRESHWATER FISHING FORECAST
Enjoy June, because this month makes for a great mix of strong post-spawn bites prior to oppressive heat setting in. You can bet your bottom dollar that there's an active topwater bite for predators including snakeheads and bass, and crappie should be relatively easy to locate on deadfall, beaver dams, and other nearshore structure. Also remember that while blue catfish will bite just about any time, June is when they tend to feed voraciously. If you want nonstop catfish action, now's the ideal opportunity.
WAY NORTH FISHING FORECAST
As of June 1 all Maryland waters are now open for rockfish fishing — WOOHOO! By this point they should be shifting to drop-offs and ledges and you can look for a great topwater bite at daybreak and sunset. Expect the lower river and the Flats to be top prospects.
UPPER BAY FISHING FORECAST
Can we get another WOOHOO!? Sure we can, rockfish is wide open! At some point this month the fish will begin schooling up in larger and larger numbers, and by the beginning of June last year we had red-hot rockfish action from Still Pond clear down to the Bay Bridge pilings. Many boats will begin the season by slinging jigs or spooning chum, but spot should be around in numbers large enough to target them for live-lining by mid-month or so. To get to those rockfish with bait, however, you may have to wade through catfish after catfish; we'll have to see how the salinity levels pan out.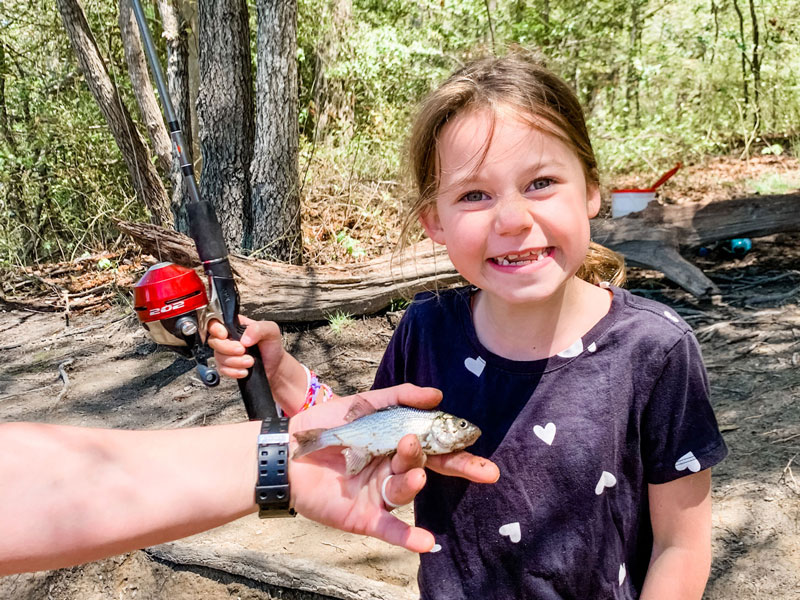 MIDDLE BAY FISHING FORECAST
WOO — well, you know. Rock are in and anglers are happy. If this year mirrors recent seasons June will start off with plenty of action, but late in the month the masses of fish will likely shift northward. The big schools may again spend summer north of the Bridge but remember that there should still be onsies-twosies around to the south and casting to structure in the shallows like riprap and points hit by current should prove productive. Perch sharpies will be happy June has arrived, too, since by now they'll be moving into their usual summer haunts in the river and creeks.
LOWER BAY FISHING FORECAST
By now plenty of specks should have made their way north, and we should begin to see more and more slot reds in the shallows. As of June 15, however, many anglers will have their attention dominated by the possibility of catching cobia. Last year wasn't as good as the past few in more northern areas of the lower Bay but hopefully, for 2023 we'll get a good run clear up to the Potomac. Southern portions of the lower Bay should also see some bull reds moving in, so put fresh line on those reels and be prepared for epic battles.
TANGIER, POCOMOKE, AND LOWER SHORE FISHING FORECAST
Now that June has arrived just about anything could show up in these waters, and hopefully, that something will include plenty of speckled trout. Last June we didn't have amazing numbers of specks but the sounds did have some very nice ones and there were plenty of reports of fish in the 22- to 26-inch range hitting pink, pearl, and salt-and-pepper plastics. There were also solid numbers of rockfish in the mix for those casting to the shallows, so hopefully they'll be back as well. Note that bait fishing will likely become tough, however, as the rays are sure to invade these waters in huge numbers during the month of June.
WAY SOUTH CHESAPEAKE FISHING FORECAST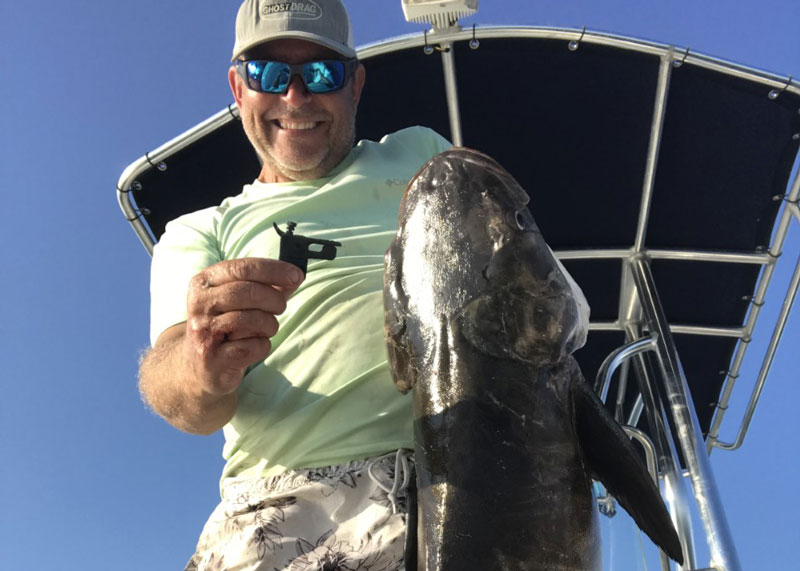 Let's lay out the welcome mat for our summer guests, because just about everything and anything should be expected to show up this month: sheepshead, bluefish, Spanish mackerel, you name it. On the 15th, of course, cobia come in and are likely to draw most of the attention. We'll also note, however, that last June bull reds were schooled up in rather massive numbers all around the CBBT and at the shoals. More than once anglers reported a day of sight fishing for cobia turned into a day of battling monster redfish. If chasing slot reds and specks is more your style, get started early this month because once summer officially begins you can expect the perennial favorites like Rudee and Lynnhaven to become quite crowded, especially on sunny weekends.