Run out of Indian River, Delaware to fish any of the wrecks and reefs in 40, 60, or even 120 feet of water, and you'll soon discover that this type of fishing can seem like work. You need to use lots of lead or very heavy jigging spoons, constantly work to properly position your boat over and around the structure, and fight both currents and wind. But this is the kind of work that any angler loves—especially when fat hump-back sea bass and doormat flounder start coming in over the rails. You say this is just the sort of job you're up for? Then head for the wrecks and reefs off the Delaware coast.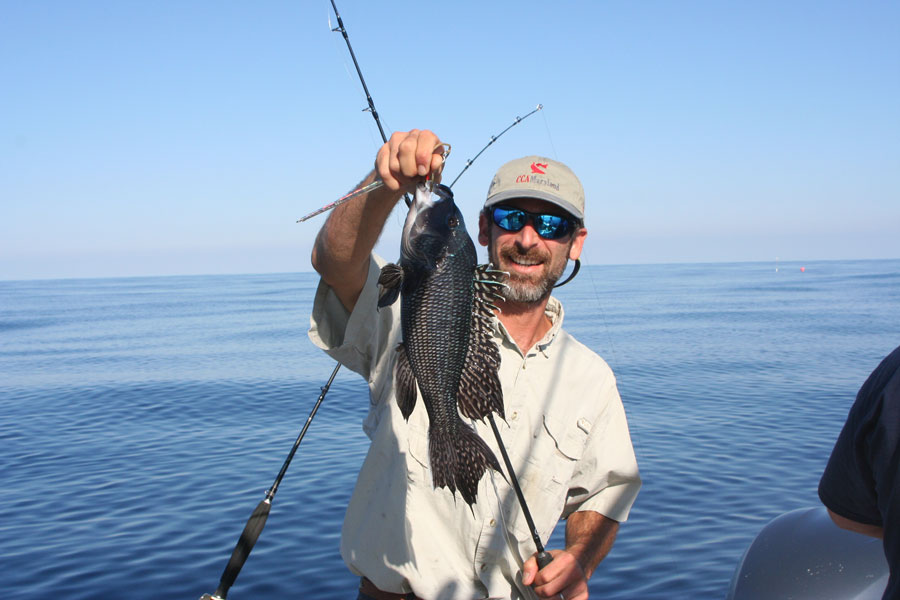 DE Wreck Fishing Hotspots
38'40.398 x 75'00.272 – This reef site is about as close to the inlet as you can realistically hope to score on bass. It lies in water ranging from 50' to 60' deep, and most of the chunks of wreckage are relatively small, so plan on drifting or pin-point anchoring. But remember, spots this close to the inlet get pounded pretty hard. Longer runs will almost always prove far more productive.
38'36.522 x 74'56.410 – This is Delaware Artificial Reef Site 10, which has all kinds of reef materials ranging from concrete rubble to tire units plus several wrecks. Laying in 60' to 70' of water, this site is just six to seven miles from the beach, so it sees a fair amount of pressure during the summer months. Most of the time the bass found here are on the small side but flounder fishing has been pretty good in recent history.
38'40.290 x 74'44.188 – 18 miles from the inlet, Site 11 may be a fairly long run for bottom fishermen but it will get you outside of the most heavily-pressured areas. There's scattered wreckage here, laying in water 75' to 85' deep, including several 90 foot long wrecks and clusters of military vehicles. For several seasons now, this area has produced excellent flounder fishing—and we do mean excellent. This is one of the prime flattie spots within shooting-distance of Indian River..
38'30.390 x 74'31.490 – This is one substantial piece of wreckage of several in the area; also look at 30'30.933 x 74'30.544 and 38'30.900 x 74'30.599. These are a combination of wrecks and a single 563' destroyer, the USS Arthur W. Radford, which broke apart into several pieces. Chunks of some of these wrecks rise significantly off the bottom and they often hold big sea bass—lots of big sea bass. It's a long run (about 28 miles from the inlet) and quite snaggy, but well worth the effort if you want to target those hump-back sea bass. If you're feeling adventurous and the timing is right—stay in tune with our weekly fishing reports—when bluefin tuna are around, they also can sometimes be caught around these wrecks. Try dropping a speed jig down to the wreckage and zipping it back up through the water column as quickly as possible, when the other anglers onboard target those bass.
Basic Wreck and Reef Fishing Tactics
Traditional sea bass anglers will drop oversized top-and-bottom rigs with 4/0 to 6/0 hooks, baited with squid strips, cut bait, or clam chunks, and weighted down with five to eight ounces of lead. The tried-and-true does work, of course. But sporty anglers who are willing to try new tactics may want to also try jigging with heavy metal. If you try this be sure to use a jig with the hook at the top, only, or you'll lose a lot of tackle to snags. Use a long sweeping up-and-down motion, with a short pause-and-jiggle now and again, and expect the hits to come most often as the jig sinks or is jiggled. Adding a strip of squid to the hook helps, too. When targeting the bass you want to be dropping your offerings as close to or literally on top of the wreckage, so naturally, you have to expect that however you choose to go after these fish there will be some amount of gear lost to snags—bring plenty of extras.
TIP: Attach your weight to the bottom of your rig with a short length of light line. That way if the weight becomes lodged in the wreckage you can snap it off with a sharp jerk, and get the rest of your rig back.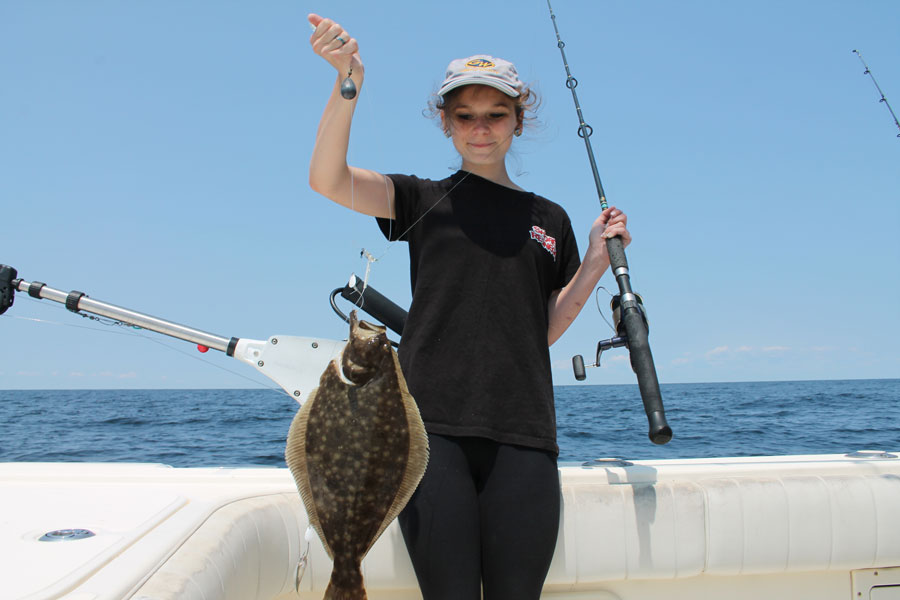 Those targeting flounder in specific will want to pick up some two-hook Fluke Killer rigs. Get an assortment of colors and experiment, but expect chartreuse, white, yellow, and pink to be top producers most days of the week. These are traditionally baited with a minnow and a strip of squid, but using a five or six inch Berkley GULP! Swimming Mullet has over-shadowed "regular" bait the past few years. Whichever you opt for, try to establish a drift pattern that takes you in-between a number of wreck/reef/structure items, instead of directly over one big one. You'll lose a lot less gear and catch a lot more fish.
TIP: Hit the MOB button when you hook a flounder and repeat future drifts over the spot. These fish school quite regularly around the reef sites, and where you catch one you're likely to catch more.
Sign up here to get the weekly FishTalk Chesapeake Bay and Mid-Atlantic fishing reports in your email inbox, every Friday by noon.