Any list of the five best fishing lures of all time must include:
If you want to start a brawl, try bad-mouthing Old Bay in a Baltimore tavern, dis the US Navy while walking the streets of Norfolk, or just get a group of die-hard anglers together, and ask them what the five best fishing lures ever invented are. Sure, opinions will differ. Yes, you can make an argument for 100 different lures being the "best." But our collective fishing experience tells us that after everyone dukes it out, these five top picks will remain standing.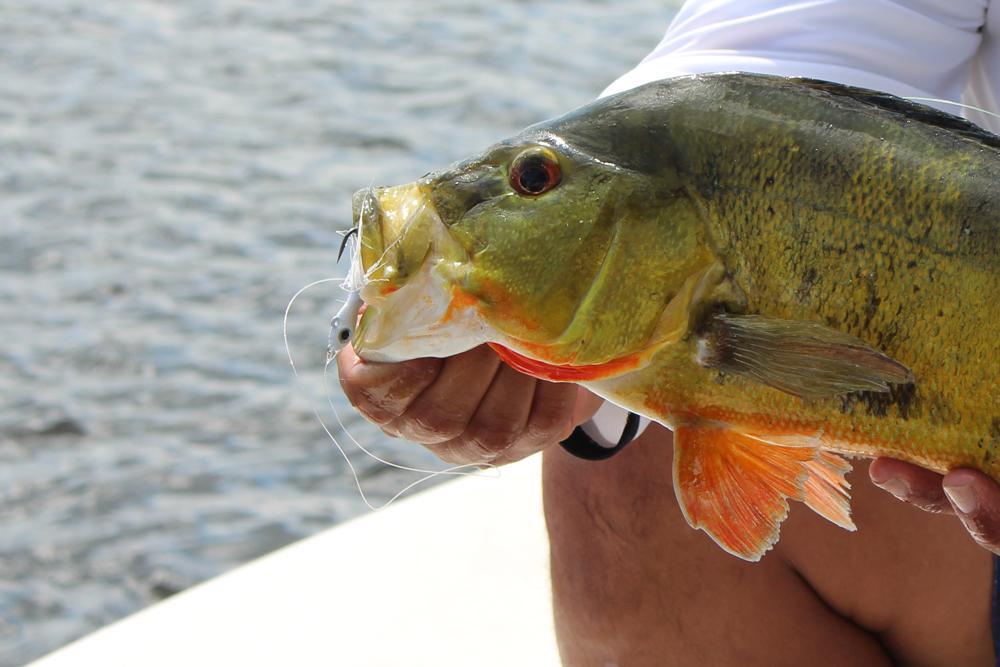 Tied with natural (or these days artificial) hairs along a chunk of lead attacked to a hook, bucktails are probably the most versatile fishing lure on the face of the Earth. They can be jigged, trolled, or cast. They can be fished plain, tipped with bait, or sweetened with a trailer. Small versions are effective on everything from perch to peacock bass, and large versions can be used on everything from cow stripers to cobia.
- Top Brand Picks: We love Spros because they're so dang pretty. Mustad has cool new versions with eyes both at the top and center of the head. Another option is Spankin Stripers locally handmade lures that feature sharp color contrast and marble eyes. But our very favorite brand is no brand at all – the best bucktails come to life when you get lead-heads, thread, and hair of your own, then tie unique creations that no tackle shop can offer.
- Bucktail Fishing Tip: Look for two-tone bucktails with lighter colors on the bottom and a darker color on top. They mimic nature more accurately – have you ever seen a baitfish with a white back and a dark belly? We didn't think so.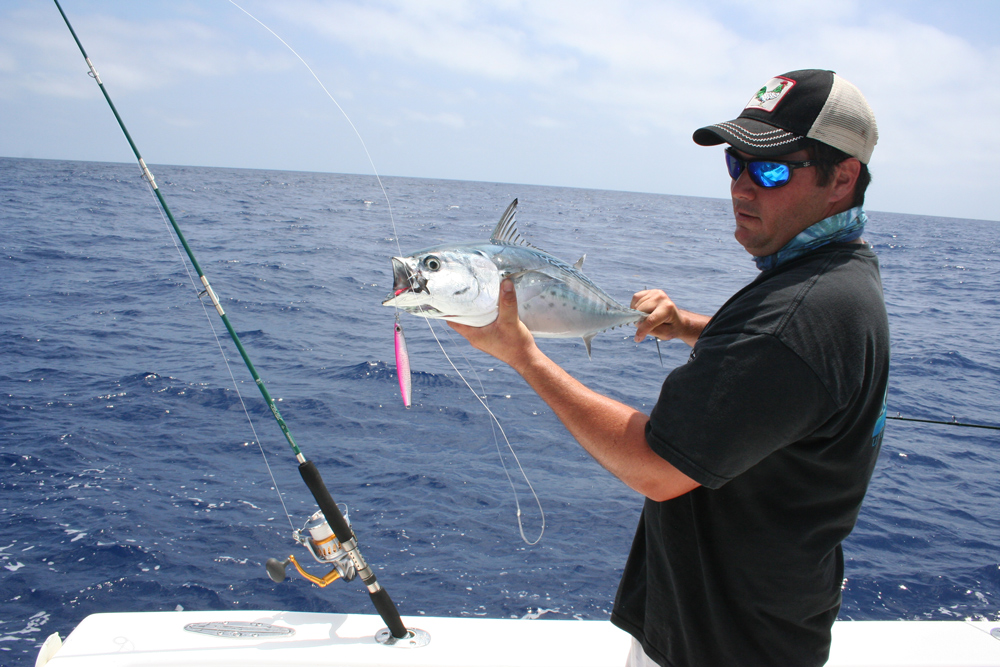 Ever since humankind figured out how to smelt ore, the spoon has been a staple fishing lure throughout the world. Again, its versatility is the key. They can be fished with any number of methods, and virtually every gamefish on the planet will hit a properly sized, properly fished spoon.
- Top Brands Picks: There are so many spoons out there it's hard to limit the field. That said, we love Butterflies for jigging, Tonys and Crippled Alwives for trolling, and Kastmasters for casting and retrieving.
- Spoon Fishing Tip: Spoons with a lot of flash are generally most effective on bright, sunny days. When the lighting is dull, the spoons merely reflect that dullness. Wobbling spoons, on the other hand, can be particularly effective in poor visibility conditions when the vibrations they send out will help a predator hone in on its location and direction of travel.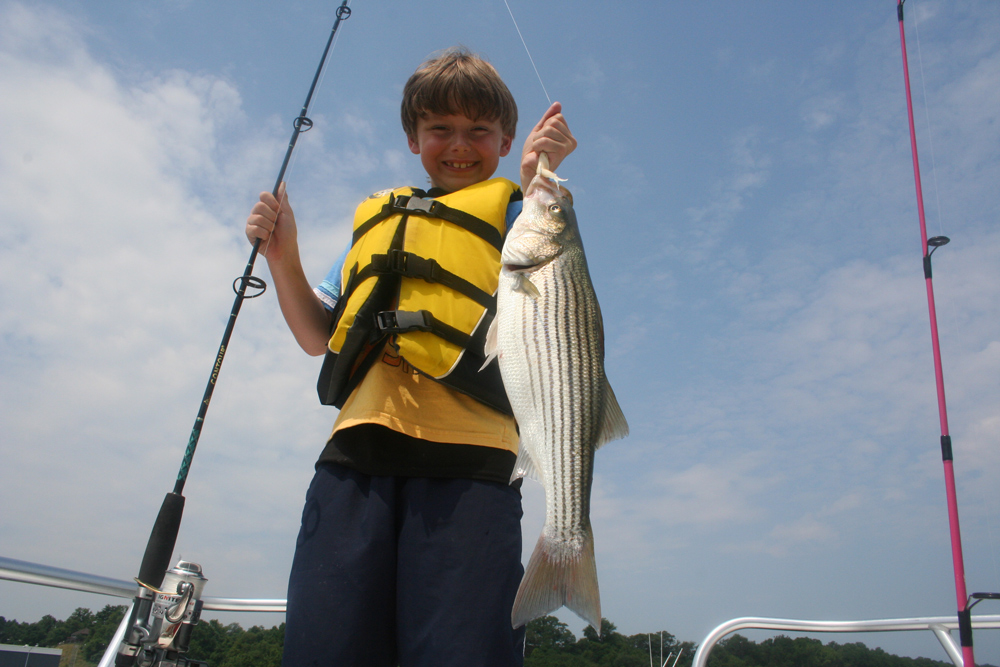 No doubt these are the newest lures in our round-up, but there's also no doubt that they're among the most effective. Whether you're casting for crappie with two-inch tubes or jigging for stripers with a nine-inch BKD, soft plastic have a life-like action and appearance that's hard to top short of using live bait. They come in countless shapes, colors, and sizes, and even have a life-like texture when a fish bites down. True, they don't last as long as these other lures and may get bitten right in half – but that's only because the fish are so interested in chomping on them, in the first place.
- Top Brand Picks: We love BKDs, not only because they're FishTalk supporters but also because they're so dang effective. Gulp! is another favorite, though we save it for tough bites because of its cost. We also like carrying tooth-proof Z-Mans, for when snapper blues chop everything else to bits. The ubiquitous Mister Twister can't go without mention, too, since it makes one of the best trailers around for any number of other lures.
- Soft Plastic Fishing Tip: Match your action input to the specific action level of the lure you're using. Paddle tails can be pulled along at a consistent speed and with no added input from you, they'll look alive, and will catch fish. But straight tails look far more lively if you give them lots of action by jigging that rod tip. Twister tails lay somewhere in-between. Similarly, when you'll be trolling make sure to pick plastics that have a life-like action when moving through the water at a relatively constant rate.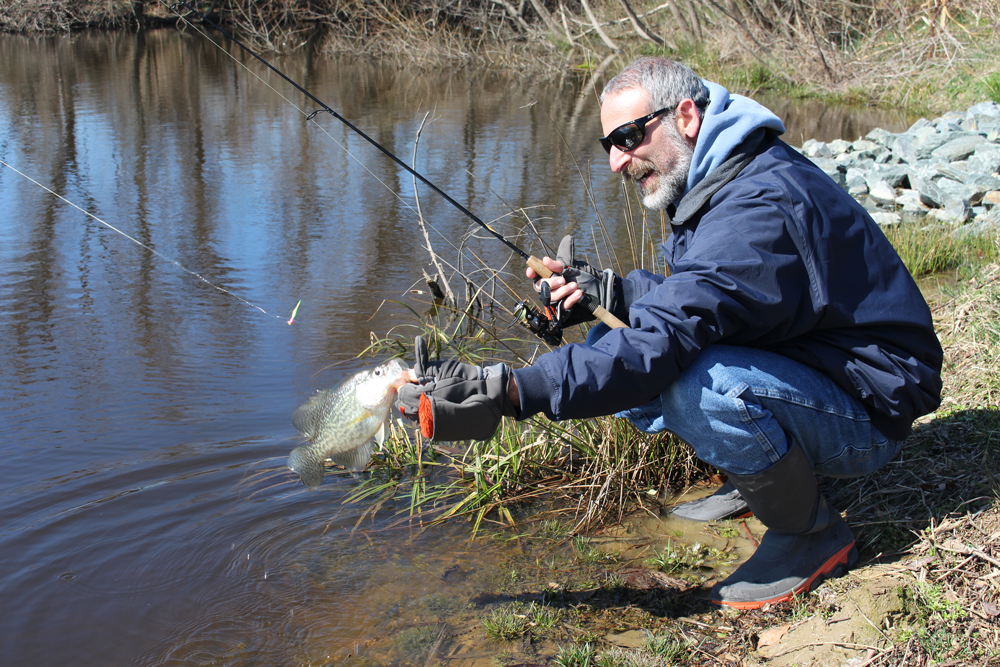 Though similar in nature to bucktails, marabou jigs are tied with the trimmings of marabou feathers rather than hair and as a result, are far smaller; the largest jigs around are only a couple inches long. But the subtle waving hairs work like magic on all kinds of panfish, like crappie and perch. They can be used plain when the fish are active, or tipped with bait when the fish are lethargic.
- Top Brand Picks: There are countless brands of marabou jigs on the market, but much like bucktails our favorites are those tied on a vise, at home, with your own creative flair.
- Marabou Jig Fishing Tip: In virtually any freshwater scenario, when fish are being found in five feet of water or less try suspending a marabou jig under a bobber and tipping it with a small live minnow. Then cast it out and painfully slowly, reel it through the strike zone.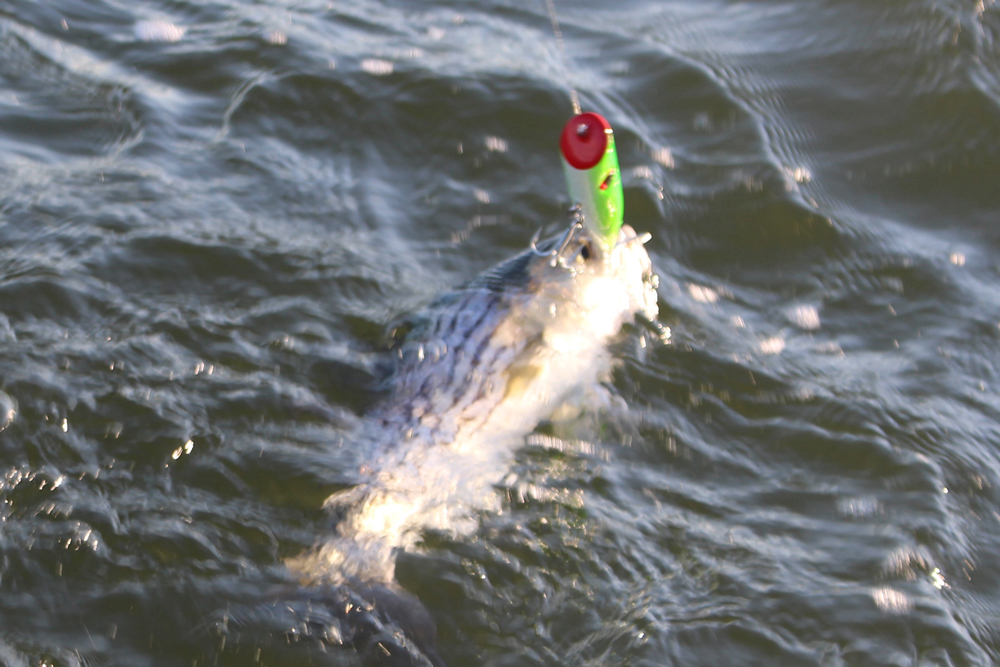 We'll stipulate that the effectiveness of topwater plugs is often subject to the time of day and the time of the season; fish swing and miss on topwater quite often; and a limited number of species feed in such a way that topwater is even an option. But we're out to name the "best" fishing lures, not necessarily those that lead to the greatest harvest. And topwater plugs undoubtedly make the grade because the adrenaline jolt triggered by a topwater strike is enough to keep us throwing that plug over and over again – you simply can't beat topwater for sheer unadulterated fun.
- Top Brand Picks: The Badonk-A-Donk and the Zara Spook are shockingly tough to top, but we have to call out Neal Cohen Lures, hand-made in Maryland – though they're on the expensive side, at times these cedar plugs seem to out-catch any and every mass-produced model.
- Topwater Fishing Tip: When a fish takes a swing and a miss, don't stop working the plug. The best way to trigger a follow-up strike is to keep it moving through the water like a fleeing baitfish. Let it sit there looking lifeless, and the fish will quickly lose interest.