Holiday gifts for fishermen brighten up the season, especially since many of us are a bit perturbed by the thought of putting on six layers of clothing in order to go casting for catfish or pitching for pickerel. Getting cool gifts and goodies for the holidays is one thing that makes this time of year a whole lot more fun. And if you or someone you love reads FishTalk, obviously, those gifts and goodies should consist purely of fishing gear. You were thinking your favorite fisher might rather be gifted with gold? Or perhaps that precious piscator would go gaga over some new golf clubs? Banish those thoughts — nothing but nothing will make we fish-heads grin from ear to ear like a torrent of new tackle. And, since each and every month we pick a selection of cool new stuff we think anglers will want to know about in the Hot New Gear section, now in our fifth year of publication, we've put our hands on an awful lot of awesome angling armaments. For this year's Holiday Gift Guide we've looked back through the years and picked out some of our favorite goodies which are sure to help any angler catch more fish. Our top picks include: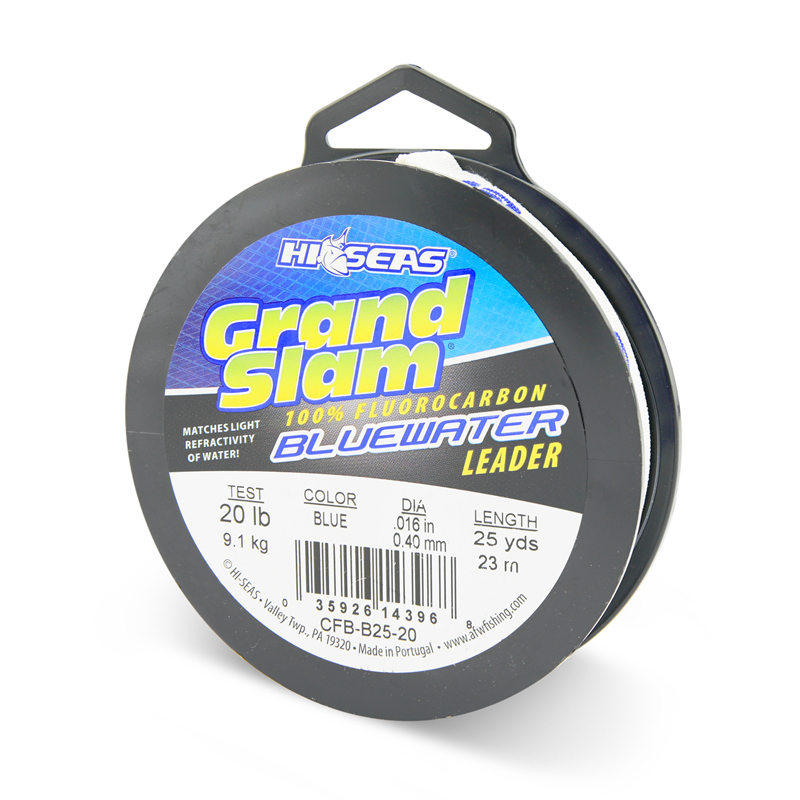 Hi-Seas Grand Slam Bluewater Leader
Whether you favor wacky-worming for bass, jigging for rockfish, or chunking for tuna, one thing is for sure: you need leader. Lots and lots of leader. We all know that using fluorocarbon is a must to minimize visibility and maximize bites, and having used Hi-Seas Grand Slam Bluewater flouro for multiple seasons, we feel confident saying it's premium grade. A stand-out feature is how well it cinches down into knots, which can be problematic with some stiffer fluorocarbons. It's available in 20- to 175-pound test, in coils and spools. Pricing ranges depending on size, starting at $11.99 for a 25-yard spool of 20-pound test. Check out American Fishing Wire to learn more.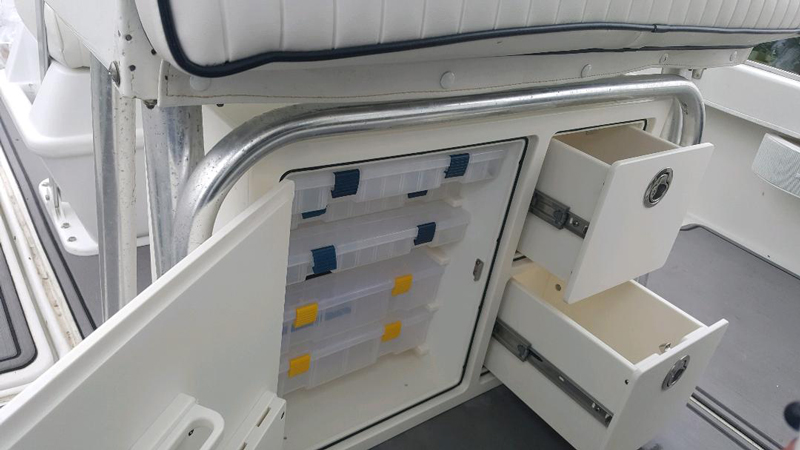 Teak Isle Tackle Centers
Few boats have sufficient onboard tackle stowage, and even fewer have well-organized stowage. If you're sick and tired of fighting through tangles, rusty hooks, and messy boxes, check out Teak Isle's lineup of tackle centers. These are made of CNC-routered high-density polyboard with stainless-steel fittings, hinges, and drawer slides. There are over 100 different styles and sizes so you can find one to fit just about any boat, and we've found the five-box, two-drawer 20" x 28" unit to be one of our favorite additions to the cockpit that we've ever tested out. Price: Varies by size and style. Visit Boat Outfitters to see the different choices.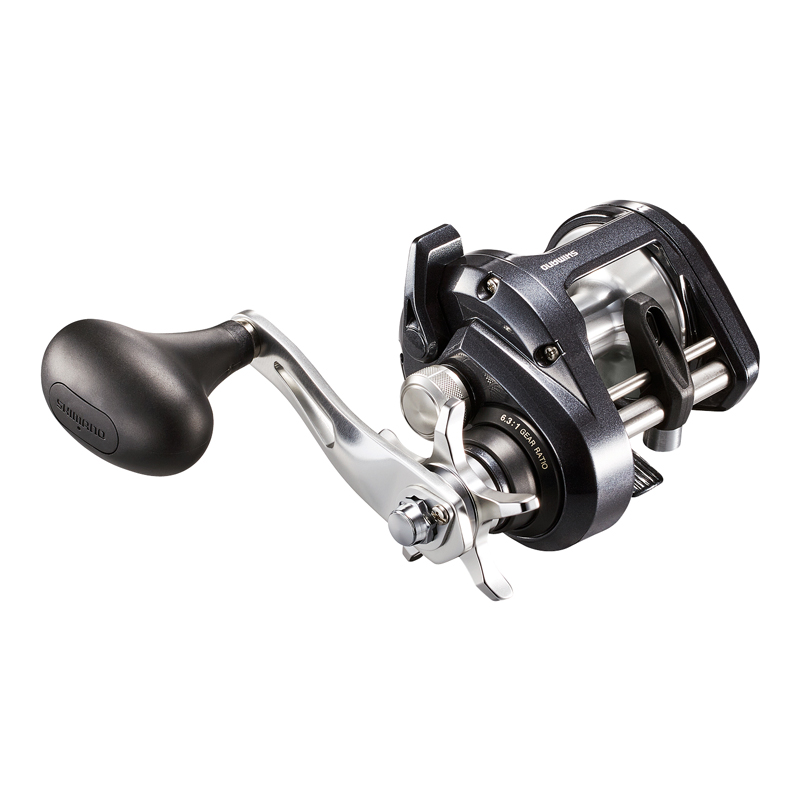 Shimano Tekota Level-winders
If the angler receiving your gift-giving goodness enjoys trolling on the Bay, they'll be stoked to unwrap a new Shimano Tekota level-winder. The 500, 600, and 800 sizes have now all been redesigned and updated with improvements like stronger gears, boosted corrosion protection, shielded bearings, and cross-carbon drags. These reels can put out gobs of drag pressure for level-winders (24 pounds for the 500/600 and 35 pounds for the 800), which means they can handle any rockfish in the Bay and on top of that, will be perfect when the cobia and bull redfish start swimming around in our waters next summer. Line-counter versions are also available. Depending on the model expect to pay between $200 and $300 — but hey, can you really put a price on the smiles you'll see when the wrapping paper comes off? Visit Shimano.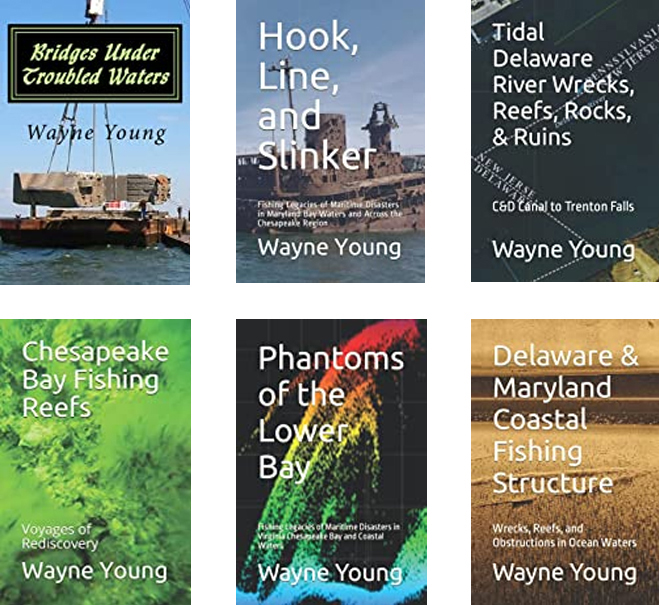 Wayne Young's Reef and Wreck Fishing Books
If there's a reader in your family looking to find hotspots, hotspots, and more hotspots, one or more of Wayne Young's reef and wreck fishing site books will expand their horizons in a big way. If you read FishTalk you're already familiar with Wayne's work, and his graphic descriptions of different natural and man-made fishing hotspots. His different offerings cover the Delaware Bay, the Mid-Atlantic coast, and the Chesapeake Bay from top to bottom. Wayne doesn't just write about this stuff — once upon a time he was one of the guys who actually helped build some of these reefs. Visit Amazon to see all the different areas he's covered. BONUS GIFT: Wayne has a new book hitting the streets: DelMarVa Fishing Reef Pilot, covering rocks, reefs, wrecks, and ruins from the C&D Canal to Cape Henlopen, Cape Henlopen to Cape Charles, and the Chesapeake Eastern Shore. The forward is by noted angler Shawn Kimbro, and it includes 432 pages of interest to anglers who trailer among the Eastern Shore hotspots along the coast and in the Bay.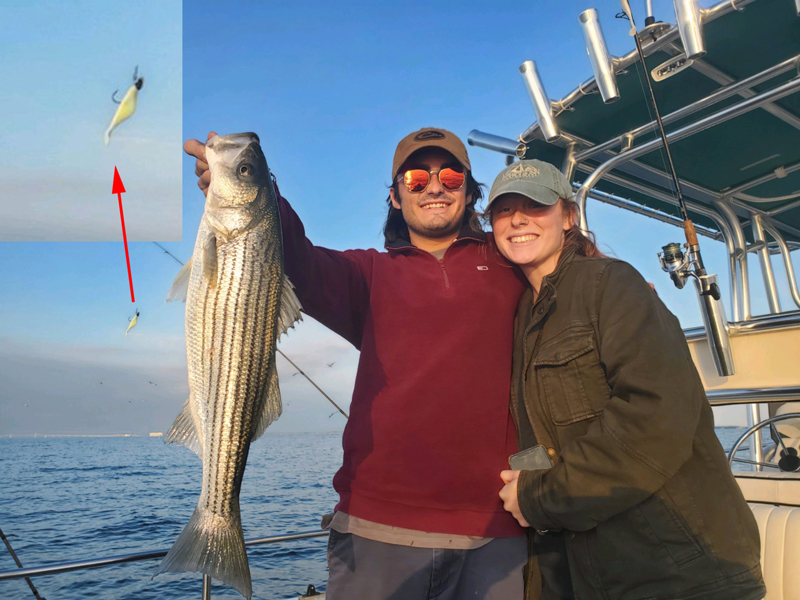 Bloody Point Baits and BKD Soft Plastics
Is it possible to ever have too many soft plastic baits? Heck no!! We have two different styles we love packing the tacklebox with: paddle and straight tails. In the paddle category Bloody Point Baits four-inch Shad are a winner (we like whites and chartreuse the best), and when conditions call for an aggressive snap-style jig, six-inch BKDs get the nod. Both are less expensive than most big-name brands by a mile (buy a 25 pack and it breaks down to around $0.50 or $0.60 per lure) and both are available at Alltackle.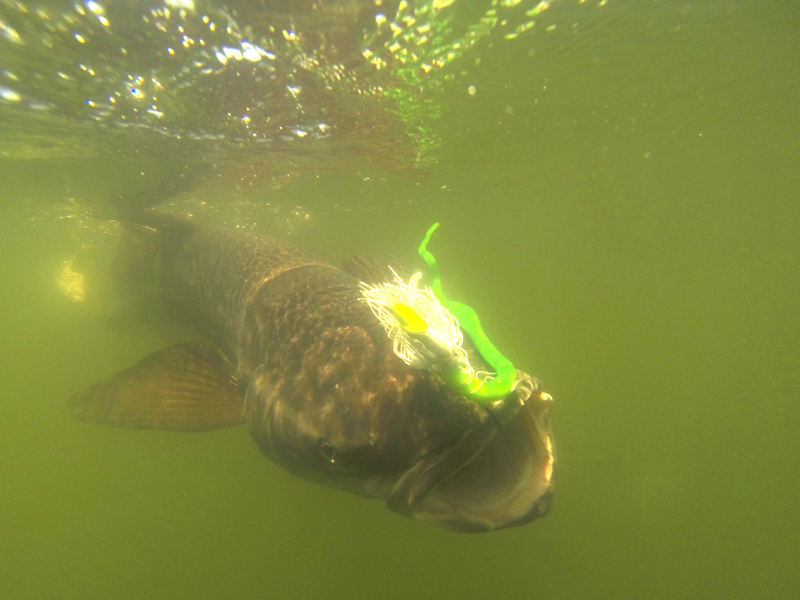 Striper Sniper Snake Worms
When you need a larger plastic to add some appealing wiggle to a skirted jig or bucktail, the Striper Sniper Snake Worm gets the nod. This has become one of our favorites for pitching to cobia when sight fishing — the Lemon Lime color under a white skirt is a killer. You have six colors to choose from, and the price of these baits is a real stand-out: $6.99 for a 15-count. Can you say, "stocking stuffer?" Check out Striper Sniper to learn more.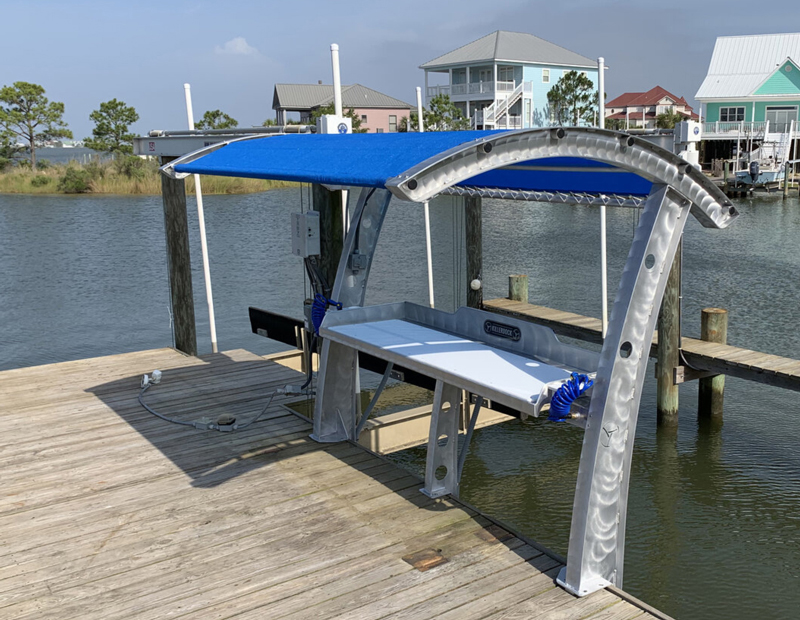 Killerdocks Fish Cleaning Stations
If your loved one has his or her own dock and you want to make them the happiest person on the planet, check out the Killerdock Slam 8. This is the king of all fish cleaning stations, built of ceramic-coated marine-grade aluminum with a SolaMesh canvass canopy and an eight-foot cutting surface. There are also accessory trays and it's lighted. It isn't cheap at $3995 (and you'll need a hundred buck's worth of wrapping paper), but it truly may be the best dock accessory ever invented by mankind. Visit Killerdocks to learn more.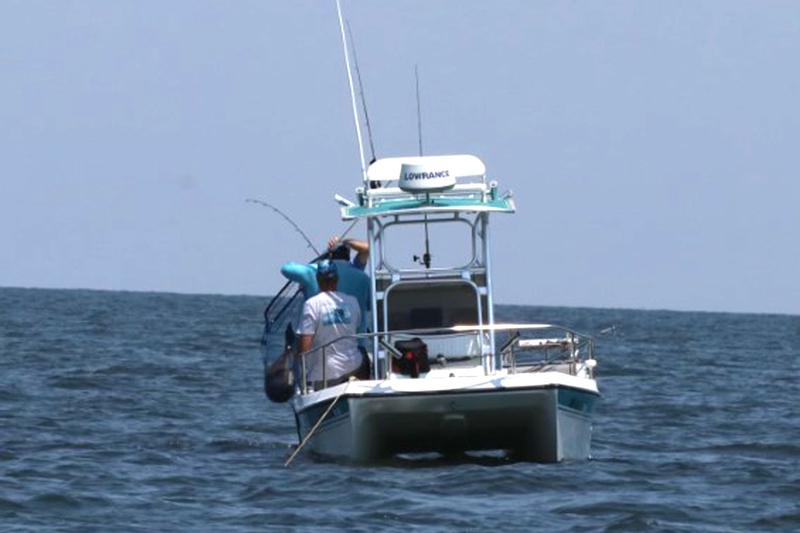 Norseman Outdoors Nets
Landing nets are critical gear and just about every angler has one — but how many anglers have a stowable net that's capable of handling a keeper-sized cobia, or a monster bull redfish? They're few and far between, but since trying the Norseman Outdoors StowMaster SS116Y we're true believers. This net has a telescoping handle formed of 1.25" extruded 6005 T5 aircraft-grade aluminum and a 0.75" diameter hoop frame with a 48" net bag. The mesh is coated in a rubberized, fish-safe material, and the entire affair folds in the middle for easy stowage. Price: $255.99. Visit Norseman Outdoors for more information.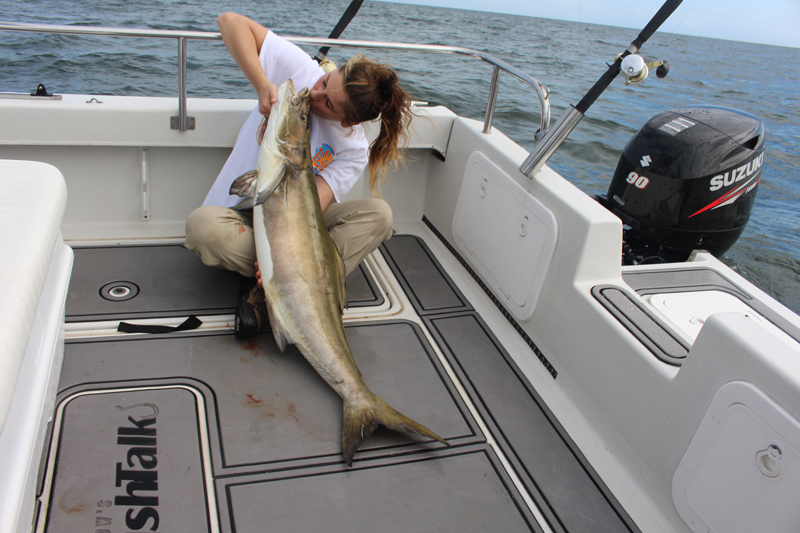 ShipsDek Foam Decking
Also in the best-additions-ever category, we have ShipsDek. Standing on molded fiberglass all day takes a toll — especially on rough, bumpy days — and adding this foam decking has, by our estimation, reduced post-fishing back pains by around a third. Another pain reduction comes when you kneel on the deck and do so on padding instead of scratchy raised non-skid. Added bonus: this stuff looks great. Double-added bonus: ShipsDek is a local company, located in Baltimore. Arranging it as a gift might be challenging, but we're sure that if you reach out to 'em you can get a package set up ahead of time. Price: Varies by boat. Contact ShipsDek for more information.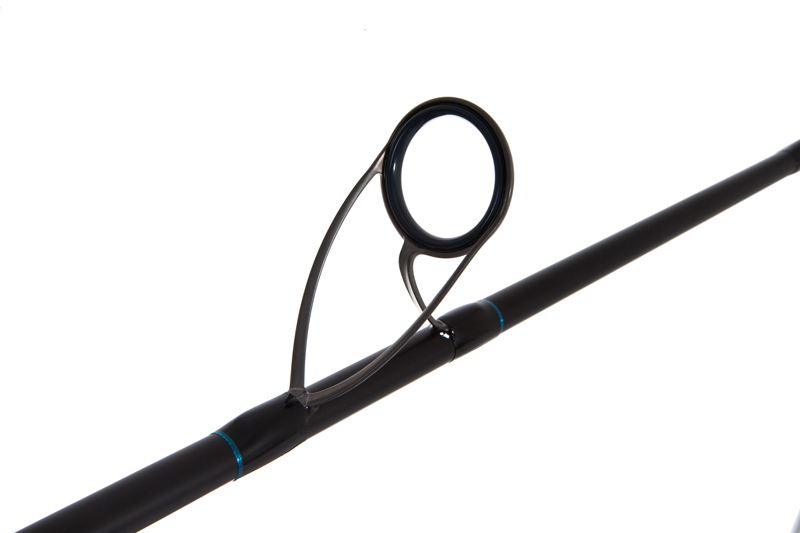 G. Loomis IMX-PRO Blue Rods
If your amorous angler loves fishing with the best of the best, consider getting him or her a G. Loomis IMX-PRO Blue. We tested an 844 MF seven-foot fast action several years ago and we're still testing it each and every time the opportunity arises to target trophy-sized stripers, cobia, bull reds, or mahi-mahi. This rod is amazingly light and nimble but has the beef to handle 40-pound braid with ease. Grips are cork, the reel seat and guides are top-shelf Fuji Fazlite K-frames, and spinners and casters are both available. Price: $390 to $405. Visit G. Loomis to learn more.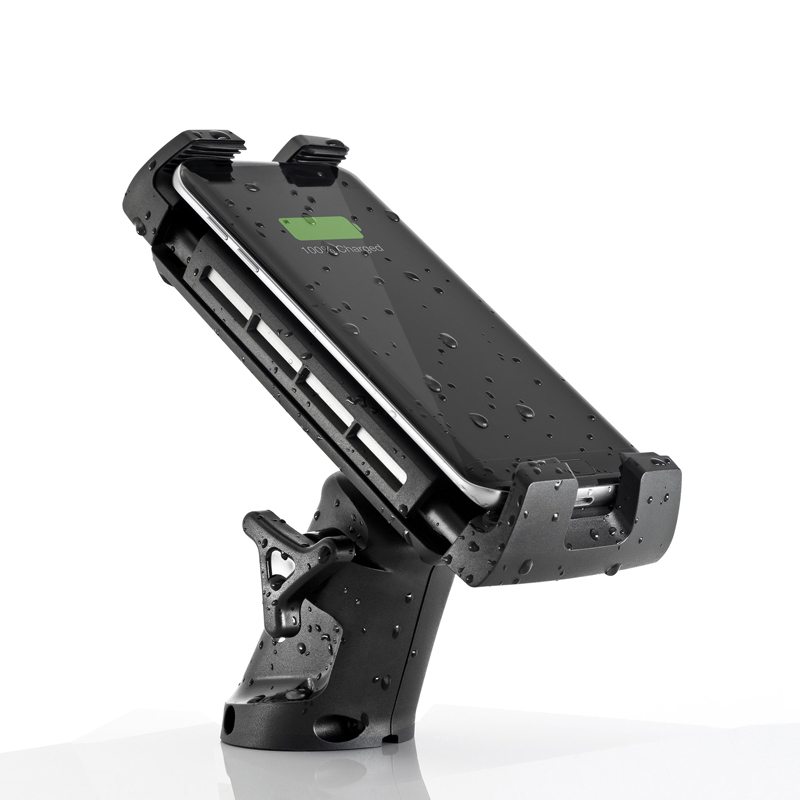 Scanstrut Rokk Edge Cell Phone Holder/Charger
Do you carry your cell phone on your boat? Of course you do! Do you worry about it bouncing around in a fiberglass compartment, getting soaked by spray, or simply running out of juice? Of course, again. The Scanstrut Rokk Edge solves all those problems in one fell swoop. This wireless charger/phone holder grips the phone securely, charges it even through a protective case, and is incredibly easy to mount on any boat (three screws and a power wire is all it takes). Using it for several years we have yet to find a phone it won't charge and every time we step off the boat, battery level is 100 percent. Plus, they just upgraded the charger so for 2023 it's even more potent than before. Price: $150. Visit Scanstrut for more information.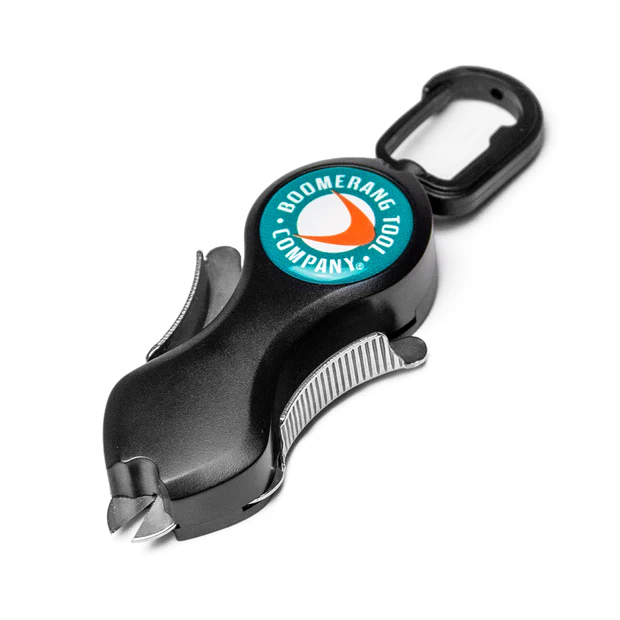 Boomerang Snips
Getting your first pair of Boomerang snips is life-changing. No more searching for scissors, struggling to cut braid with a knife, or fumbling with side-cutting pliers. You can clip the end of the tether to a belt loop or tacklebox, pull it out when needed, then let go and the auto-retracting tether brings it back home. And, while many anglers already have a pair of these snips, they'll still be psyched to see a new one in the stocking because they're only good for a couple-few years of use before the tether wears out. Price: $12. Visit Boomerang to learn more.
There you have it, folks, our top picks for holiday gifts for fishermen. Get ready, get set... go gift shopping!