Looking for some holiday gifts for a fisherman who loves hot new fishing gear? Check out these three options, which will make every angler's eyes light up.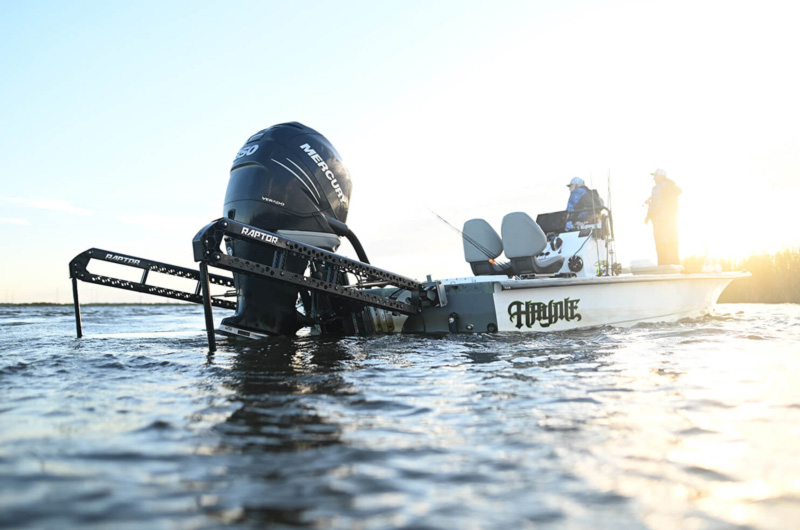 Pole Position: Minn Kota Pole Anchor
You want a pole anchor that helps you hunt with eagle-like stealth and agility? Then the Minn Kota Raptor is exactly what you're looking for. This is the first shallow water anchor that's "smart," with the ability to sense both bottom type and boat motion to adjust how much force it applies to the bottom. It also has a rough water mode that re-plants the spike on a timed interval, so you stay put even when rocking and rolling loosens the pole's grip over time. The Raptor is controllable via wireless remote, a footswitch, an app on your phone, a Humminbird MFD, or i-Pilot and i-Pilot Link systems. Participants at the 2020 virtual ICAST fishing tackle show were impressed enough to vote the Raptor winner of the Best In Show award for Boat Accessories. Price: $1899. Visit Minn Kota to learn more.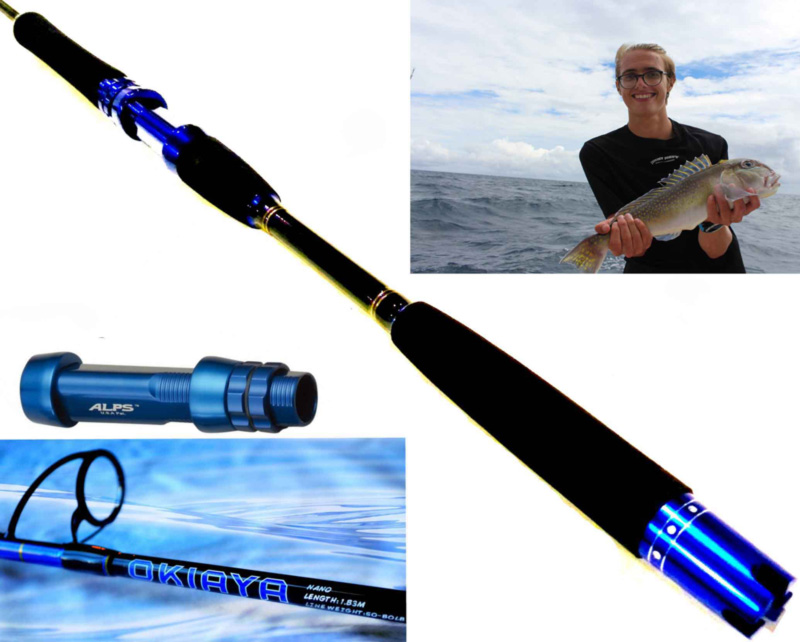 Okiaya: Power and Versatility 
The day we got to fish with a set of Okiaya Sistana jigging rods was blustery and difficult. In fact, waves were running three to five feet and the drift was over two knots. So, how would we get baits down 320 feet to the tilefish sitting below? Two and a half pounds of lead did the trick. And although this isn't exactly what the Sistana is designed for, the experience proved a serious testament to the strength of these rods. It also proved that their sensitivity is top-notch, because the tilefish we encountered turned out to be exceptionally (and unfortunately) small — yet we could still feel their pecks and nibbles from deep below. These six-foot rods have Pacific Bay guides, a one-piece "Nano Carbon" blank, aluminum alloy reel seats and gimbal butts, and EVA foam fore and aft grips. Added bonus: considering how much we enjoyed fishing with the Sistanas, we were surprised to discover that their pricing undercuts that of similar rods. MSRP: $159.99. Visit Okiaya to learn more.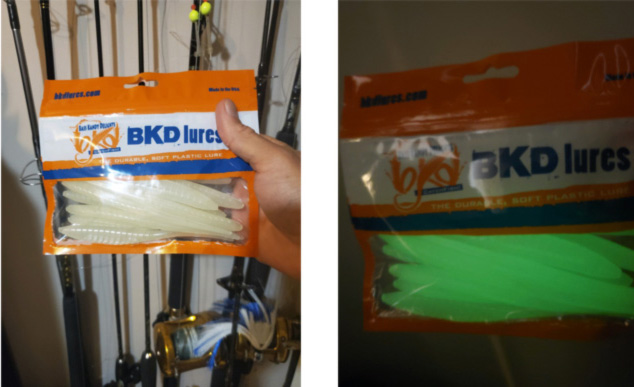 Glowing Review: BKD Glow Jigs
By that headline we mean the product, not the review… well okay, maybe the review will be glowing, too — let's find out. BKD sent us a package of its new Glow color, which is an off-white that really does glow in the dark. That's a nice perk for night fishermen, but it's an effective color in broad daylight, too, particularly on cloudy days. And while we didn't test these out in the middle of the night, we did try turning off the lights and made an interesting discovery: they charge up super-fast. With some glowing lures you need to hit them with a light for a few minutes to really get them glowing, but that's not the case here. After stowing them in a dark drawer for days we gave them about 10 seconds of exposure to incandescent light, and when we turned the lights back off they were blazing a neon green. Nifty! Price: $3.85/5-pack. Visit BKD Lures.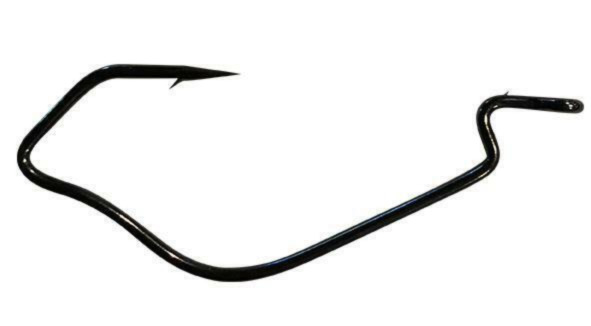 Sharpen Your Spears: Spearpoint Hooks
Taking aim and throwing a spear at your target fish is much harder than casting a Spearpoint hook at it — at least, that's what I say after testing Spearpoint hooks on numerous occasions. When you connect and set a Spearpoint hook they'll hang on with the perfect grip. A "V-GRIP," that is, this specialized hook grabs on and won't let go until your prey is at hand. If you're throwing your favorite plastic rigged wacky style using the GP Finesse 1/0 hook, or simply fishing the wide gap 4/0 hooks Texas rigged, rest assure you're in good hands. The V-Grip not only holds tight, it aligns perfectly with the hooks eyelet, giving you all the power you'll need to set the hook. Price: $5.39/6-pack. Visit Spearpoint to get the scoop.
By Eric Packard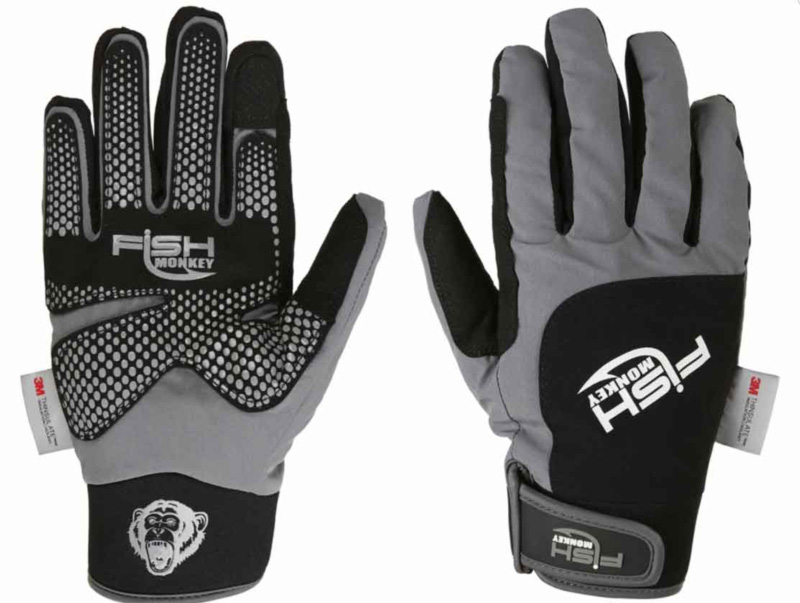 No Monkey Business: Fish Monkey Gloves
Time to quit messing around with sub-par fishing gloves! Fish Monkey's new Stealthy Dry-Tec doesn't monkey things up when it comes to protecting your hands. These feature 100-percent waterproof construction and have a thin barrier of insulation (40g of Thinsulate), for fishing when it's rainy and chilly without degrading finger dexterity. The neoprene cuffs Velcro down for a perfect fit, and silicon dots help you get a grip; index and thumb tips are silicon-free for maintaining sensitivity when gripping a reel crank handle. Small to 2x large sizes are available. Price: $59.95. Visit Fish Monkey Gloves for more info.