It's time to check out some hot new fishing gear, folks!
Furuno Fish It and Drift It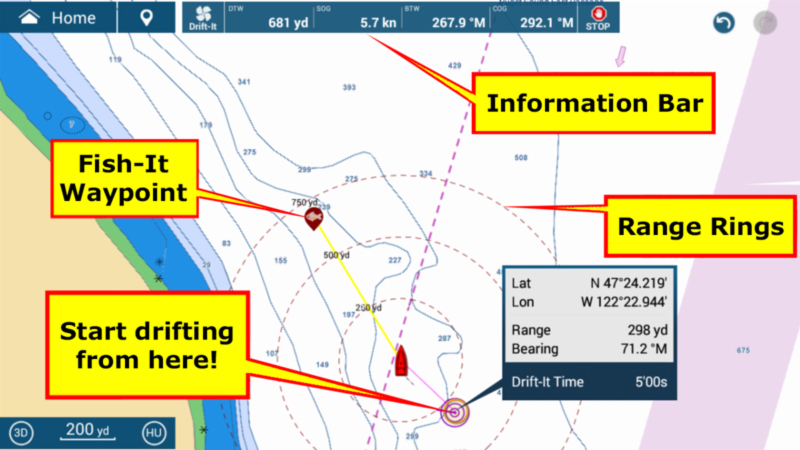 Does raw tech count as "gear?" That may be debatable, but in the case of Furuno's new Fish It and Drift It, we're saying heck, yes. This addition to the NavNet TZtouch3 system gives you the ability to take all the guesswork out of setting up for a drift. Just tap the screen to create a Fish It waypoint, and the big brain inside the NavNet system will tell you exactly where to position your boat in order to drift over that waypoint. Range rings also pop up and you can select three-, five-, 10-minute drifts (etc.), and again, the system will show you where to position your boat accordingly so you pass right back over the target zone in the allotted amount of time. You can also use Drift It to position the boat for pinpoint anchoring, rather than merely taking a best guess (and potentially having to haul anchor and try again). Sick and tired of setting up for a drift and then missing your target? Drift It is the fix. Price: N/A (part of the NavNet TZtouch3 system). Visit Furuno to learn more, or check out this video from Furuno explaining these features in detail.
Z-Man Texas Eye Jigheads
-By Eric Packard
Whether you're casting on striped bass, speckled trout, or snakeheads - or just about any other gamefish that will hit a jig - Z-Man has the bait for you. Its new Texas Eye Finesse and Texas Eye TEXL jigheads are perfect to pair up with your favorite plastics. Then watch your bait swing into more action than usual thanks to the freely pivoting 3/0 VMC wide-gap hook. With the swinging hook design and oversized 3D eyes it's sure to put more fish into your boat or kayak. Price: $5.99-$6.99. Visit Z-Man to learn more.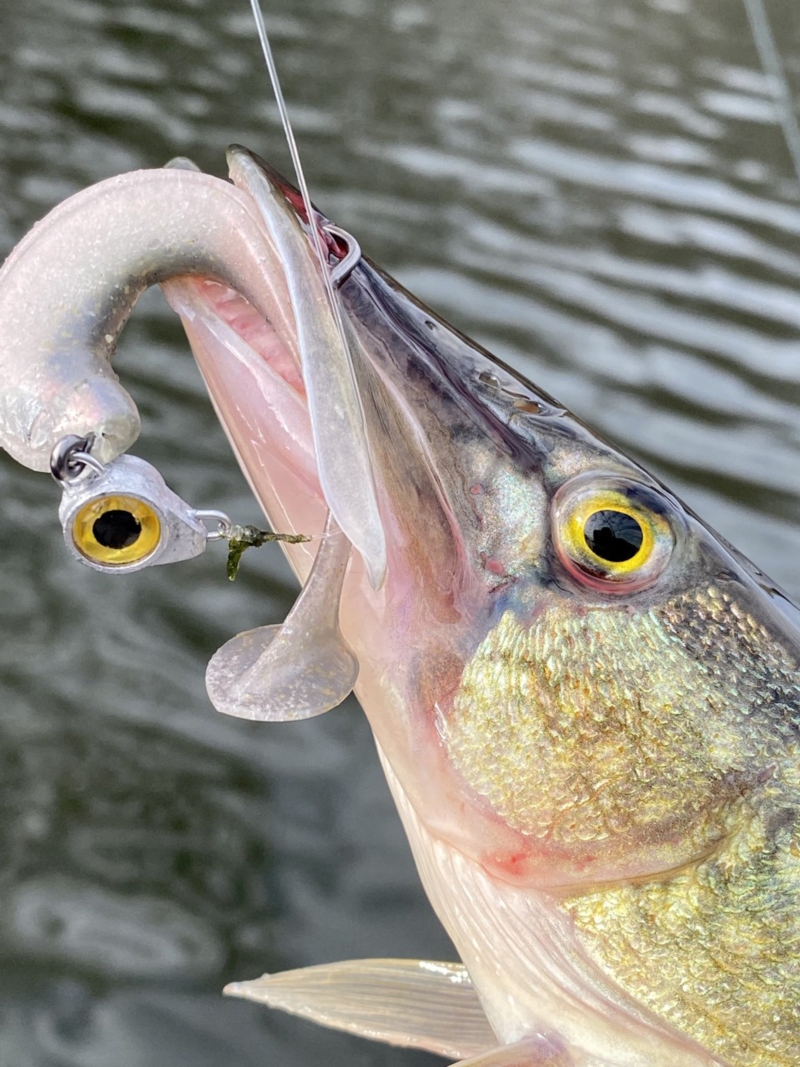 Shimano Nasci FC
You want to know what spinning reel delivers the best bang for the buck? The recently redesigned Shimano Nasci FC is certainly in the running. While coming in at a very reasonable price-point, it delivers several of the high-end features found on Shimano's top-shelf reels. It has the Hagane cold-forged aluminum drive gear, SilentDrive tech (reducing tolerances down to the micron level), and CoreProtect water resistance, as well as a water-resistant cross-carbon drag system. The Nasci is available in 1000, 2500, 3000, 4000, and 5000 sizes, has five ball bearings plus a roller bearing, and has a 5.0:1 (1000) or 6.2:1 (all other models) gear ratio. Will it feel just like a Stella in your hands? Of course not. But it will feel a heck of a lot smoother and stronger than you might expect from the average spinning reel of the same cost. Pick one up and give it a spin — dollars to doughnuts says you'll agree. Price: $99 to $109. Visit Shimano to learn more.