Okay, we'll admit that among all the different sorts of fishing gear out there, landing nets probably come in dead last for generating awe, inspiring gasps, or creating those must-have yearnings. But even though all nets look and operate pretty much the same, there are a couple of key details that set them apart from one another. And when we paid a visit to Alltackle in Annapolis, Maryland, to shoot some videos this winter, we made time to check out some different landing nets and look at the high points – and the low points – of each.
Before we go any farther, let's list out a quick recap in case your video player wasn't working:
Size matters. Make sure the net you get can scoop up the biggest fish you're hoping to encounter.
The joint between the hoop and the handle is a common weak point. Avoid nets with obvious play in this joint, and look for heavy-duty pieces and parts at the juncture.
Handles with push-pin quick-releases will make stowing a large net much, much easier.
Mesh type is critically important to consider if you enjoy catch and release fishing.
Rubber coated mesh is much better for the fish than knotted nylon, which unfortunately is far more common.
You may have noticed that all the nets we looked at in the video had aluminum handles and hoops. As a general rule of thumb this will be the best material for most boat anglers, since it's light, strong, and won't corrode away after a season at sea. Wood is a good option for wade anglers and kayakers, but to make the handle long enough for fishing from a boat, wood is a bit on the heavy side. That said, we will mention that if you get a large fish in the 50-pound-plus range into an aluminum net, there's always the chance of a hollow aluminum handle bending and breaking. The best way to avoid this is to bring the net over the gunwale while vertical, and never lever it against the boat.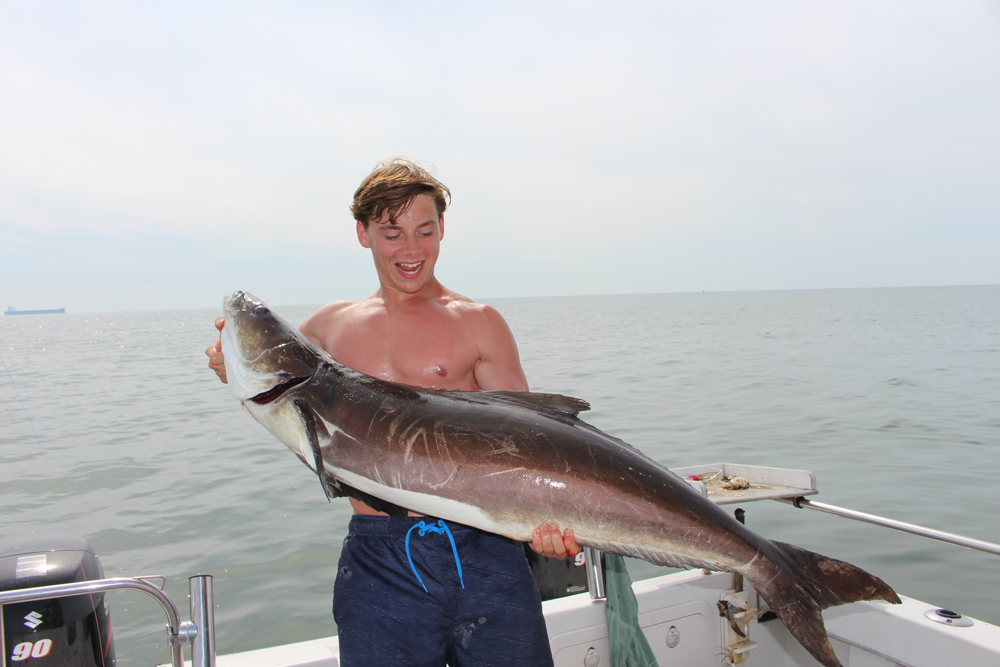 Telescoping nets are also an option (though many aren't built with the best hardware and may wear out quickly). There are also some new nets with zip-off mesh which is replaceable in case it gets damaged. In fact, you can see our review of one in Hot New Fishing Gear of October, 2017.