We hate to admit that recent changes in the weather may end this fall's striper bite sooner rather than later (check out the Fishing Reports, if you haven't been keeping tabs on it), but those of you with a boat on a lift may be considering if it's time to winterize. If so, we say wait a couple more weeks - you never know what the weather and the fish have in store - and then, follow the steps we outline in this video on how to winterize a boat on a lift.
If you don't want to completely give up on winter fishing even though your boat's on a lift and can't be trailered, instead of fogging the engine simply run it every few weeks. If you run an outboard at least once or twice a month fogging it isn't necessary, and will give you a lot more flexibility when it comes to using the boat through the winter. That does mean, of course, that you can't shrink-wrap the boat, either. And leaving it exposed to the snow and rain would take a heavy toll, so be sure you get a good boat cover.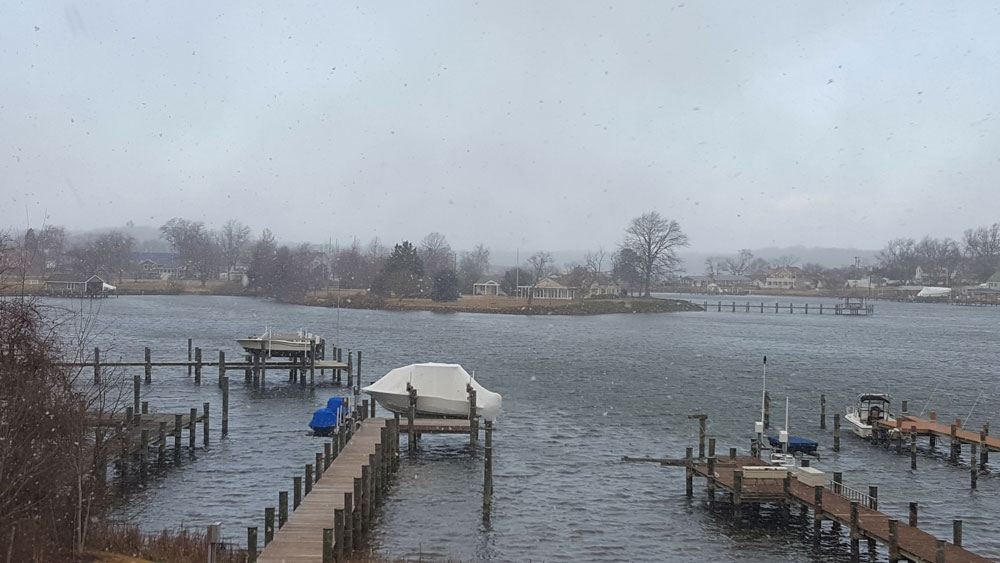 Winterizing a boat on a lift does not, of course, mean the fishing season is over. It never ends in the Mid-Atlantic region, it merely changes. Some great options, like fishing for tidal blue catfish, remain viable unless rivers like the Potomac and the James freeze over. And check out Fishing the Mid-Atlantic Year-Round: Crappie, Stripers, Tautog, Perch, and Walleye, to get a bead on multiple species that never stop biting. Then, there are always the warm-water discharges to hit - many will harbor good fishing through the winter more often than not. Then, of course, if you're willing to drive a bit there's always ice fishing as an option. Check out Cheap and Easy Ice Fishing, for the low-down on how to get started without buying a bunch of gear you'll only use a few times a year. So while we sadly admit that the red-hot fall bite could be coming to a close in the near future, we'll say it one more time: fishing season around here does NOT end - it just changes.