When it comes to the latest and greatest in fishfinders, many get introduced at the ICAST show, where fishing tackle manufacturers show off the models that aren't even on the market yet. And while walking the show floor, we came across the Humminbird Solix 15. Check out this short video, to learn the scoop.
Why did the Solix catch our eye in the first place? It won the award for Best New Electronics, 2017, at the show. Though the 15-inch model is the one grabbing headlines, there's also a 12-inch version available. Autochart Live got a brief mention in the video, but some explanation is in order; this function allows you to create and save structure charts of whatever body of water you're fishing, using the returns from your sounder and the position data from the GPS. (Similar to Navionics' SonarChart Live, and Lowrances' Genesis). This is pretty cool stuff, considering the fact that "regular" digital charts, awesome as they may be, rarely reflect exact details when it comes to drop-offs, wrecks, and reefs.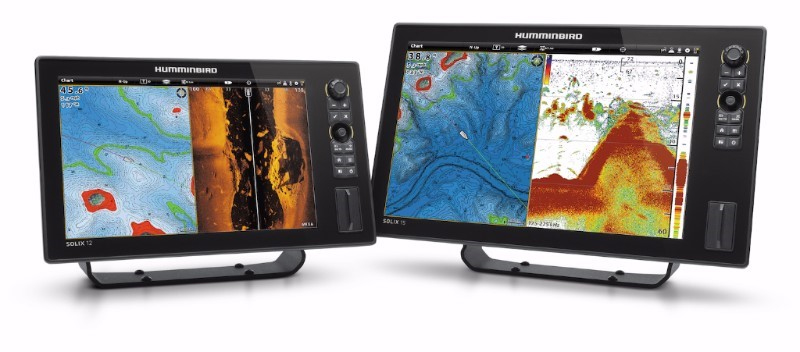 The Solix 15 alos has a number of perks not found on lesser units: Bluetooth connectivity (text messages and such appear right on your chartplotter screen), down and side imaging at 455 kHz, CHIRP depth finding, both touchscreen and keypad functionality, pinch-to-zoom, and iPilot interfacing are all in the mix. Cost for the units is in line with others of this size and style, MSRP'ing at $2,999 for the 15 with CHIRP and $3,499 for the 15 with MEGA side-imaging, and $2,399 and $2,899 for the 12-inch unit. Both are NMEA2000 compatible, offer ethernet networking, include built-in chartography, and put out 1000 watts. According to Humminbird target separation is down to 2.5-inches. For more details, visit Humminbird.