As is true with most fish, it's tough to predict what a chain pickerel will favor from one day to the next. That said, on a consistent basis these fish like lures with blades and inline spinners are a constant producer. How will you fish 'em?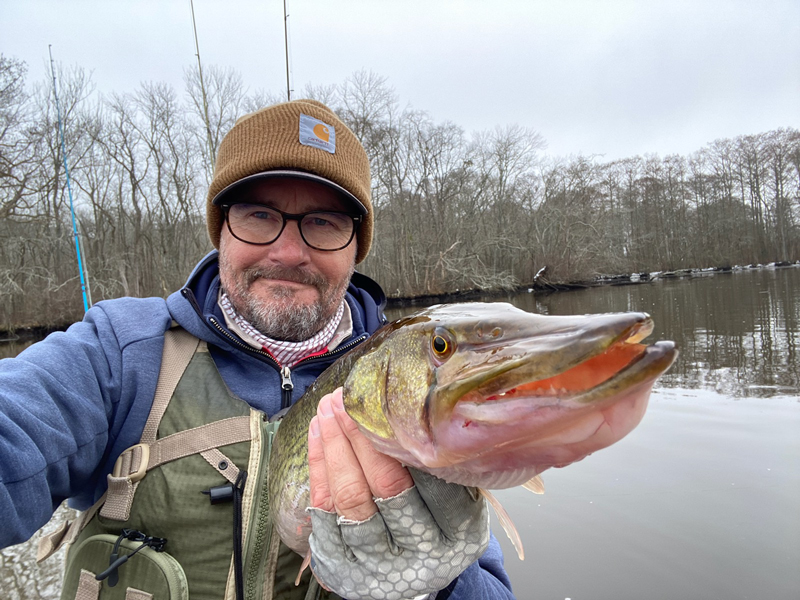 Dress the spinner with a long, slender plastic with some wiggle. Paddletails and snake-like twisters are always good bets.
Choose a light rod with a fast-action tip, good sensitivity, and braid line on the reel. Then add a few feet of 12- to 20-pound fluorocarbon leader.
Cast out to a likely looking area, and allow the spinner to sink to the bottom.
Raise your rod tip and begin reeling simultaneously. Quicken the pace of your reeling until you can feel the vibrations of the spinning spinner in the rod tip.
Try a steady retrieve and if it doesn't produce bites, try pausing mid-retrieve to allow the spinner to sink back down deep a time or two.
When you feel a strike, don't hesitate before setting the hook.
Particularly when fishing a weedy area, remember to check the spinner shaft for weed bits often. They can interfere with the blade's ability to spin and when it seems like a spinner isn't working, often cleaning it off does the trick. Also keep in mind that bright, flashy spinners tend to work best on bright, sunny days. But on days when it's cloudy out or light levels are low, blades with a matte finish often out-catch the flashy ones.
If you're new to pickerel fishing be sure to check out Fishing for Pickerel for Beginners. And for the seasoned anglers in the crowd, have a look at: