A few weeks back we told you about some of the hot new fishing gear ICAST "Best of Show" award winners, but there was so much cool new stuff we barely scratched the surface. Here are three more must-see items we think you'll want to know about.
The Ghost Drag
Is that ectoplasm on your hands, or is it merely fish slime? If you're fishing with a GhostDrag, chances are it's the latter. Because despite this little gadgets' name its purpose is helping you catch more fish. The GhostDrag clips onto your rod and has an adjustable tensioner that holds your line in place, allowing you to leave the bail open. When a fish nibbles the apparitional appendage releases the line, so a fish can take the bait without ever feeling a thing. That means you can basically turn any regular reel into a Baitrunner-like set-up (think of it as a baitrunner clip).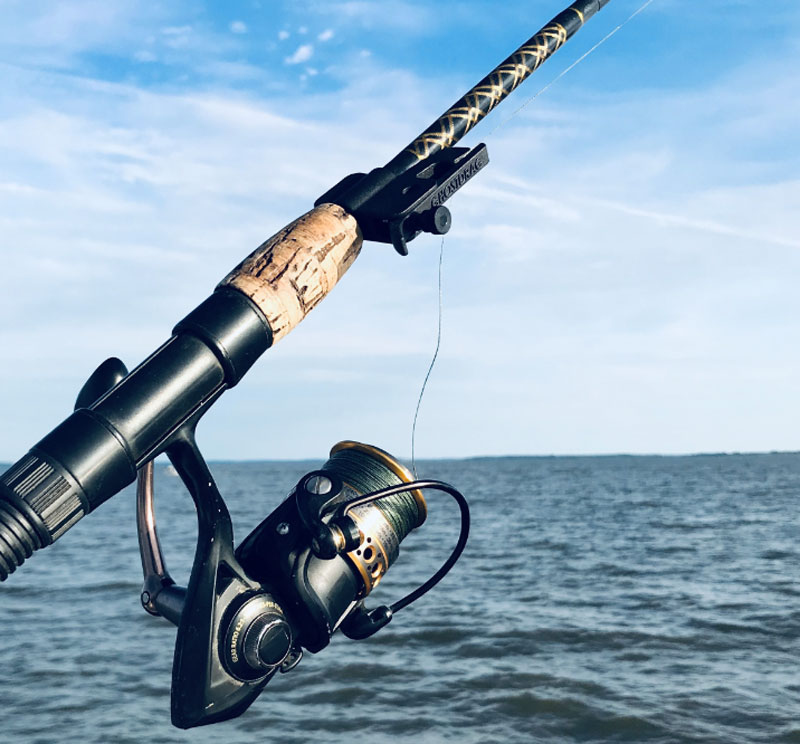 Historically some anglers have accomplished the same basic task by bending a twist-tie around the rod, forming a hook in the end, and pinching it shut around the line. If you've used this method, however, you've also doubtlessly experienced the frustration of bending it back over and over again while trying to find the best position; the line getting yanked free repeatedly by waves; and the line tangling around the bent twist-tie when a fish grabs the bait and begins tugging. The GhostDrag is a far more elegant solution to the problem – and it eliminates all of these issues. We tried them out while live-lining spot for stripers and loved the fact that you can set the tension to match the sea condition, bait size, and how much weight you have on the line, so it's always on a hair-trigger. Whether you're chumming, live-lining, or even slow-trolling live baits, this ghoulish gadget should help you put more slime – fish slime, that is – in the cooler. Price: $24.99/$65.97 for a three-pack or pay a visit to Amityville Bait & Tackle (not).
Deeper Shoreline Fishfinder
Ever wish you could see where every fish, drop-off, and chunk of underwater structure was – while standing on shore? A new cast-able sonar can make it happen. Clip the Deeper sonar to a fishing line, fling it out, and as you reel back in the unit beams sonar imagery to your cell phone via WiFi. You get the view of a fishfinder on the smartphone screen, and scans are logged including data like water temp and bottom type.
Advanced models can even be used to create contour maps of everything within casting range. Nifty! Price for the Deeper ranges from $99 for a basic version to $239 for one with built-in GPS.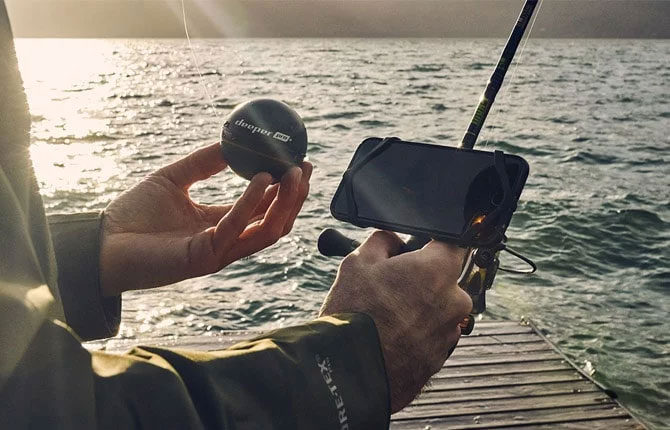 Kayak anglers, take note: you can also tether the Deeper to your yak and tow it around to turn your phone into a fishfinder. 
Bubba Blade Lithium Ion Fillet Knife
Electric fillet knives can make short work of a big pile of fish, but you can't use them on docks or fish cleaning stations that don't have 110 volts. Plus, in our experience the blades on an electric fillet knife are inexplicably attracted to – and also make short work of – the cords that power them. That's not a problem if you're swinging one of Bubba Blades' new lithium-ion battery powered electric fillet knives.

This latest version is much like Bubba Blades' 110V knife, with a nonslip grip; a selection of seven-, nine-, and 12-inch high-carbon, stainless-steel, titanium-nitride coated blades in both flex and stiff versions; a safety lock; and trigger guard. The knife also comes with a carrying case. Price: $189.