Summer may be coming to a close, but there was so much hot new fishing gear introduced in 2023 that we still haven't worked out way through it all. Check out these three top picks next!
Quest for Perfection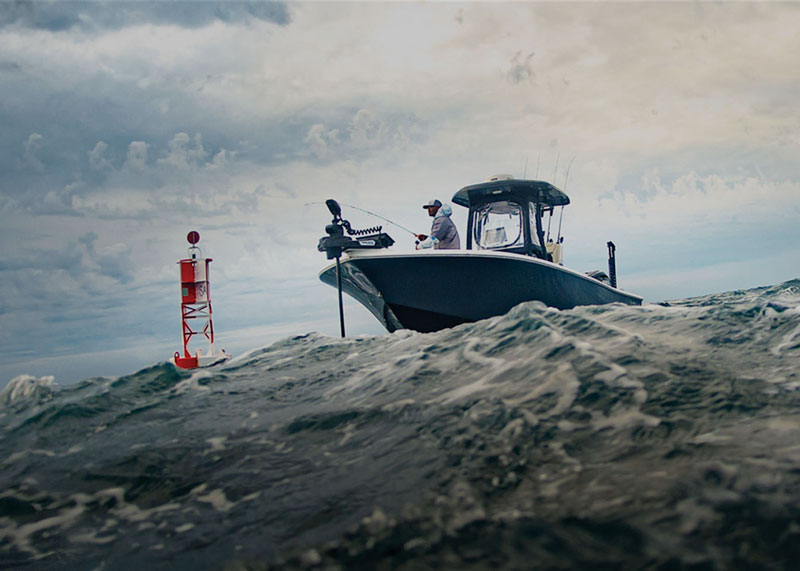 If you've been shopping for an electric trolling motor lately, you've noticed a lot of change going on in this market. And perhaps the biggest change comes from Minn Kota in the form of the Quest lineup, including the saltwater-competent Riptide Terrova Quest. This model comes in 54-, 60-, 72-, 87-, and 100-inch shaft lengths, so it can handle everything from low-slung bay boats to tall deep-V bows. The range of thrust goes from 55 to 115 pounds with both 24- and 36-volt models in the mix, and critically, this new line is armed with brushless motors that produce up to 50 percent more torque and offer a 30-percent boost in run-time. New features include a real-time battery monitoring system, an Eco-Mode that kicks in when batteries hit 20 percent, Drift Mode to control a drift, a redesigned wireless remote and propellers, a carbon-infused shaft, and an upgraded mount that can handle the additional torque. All the epically popular features like Spot-Lock and integration with the One-Boat network are, of course, still in the mix. Price: $3799 to $5499.
Check out our video of the Quest from the 2023 ICAST show:
Plano Tackle Bag: Bag it Up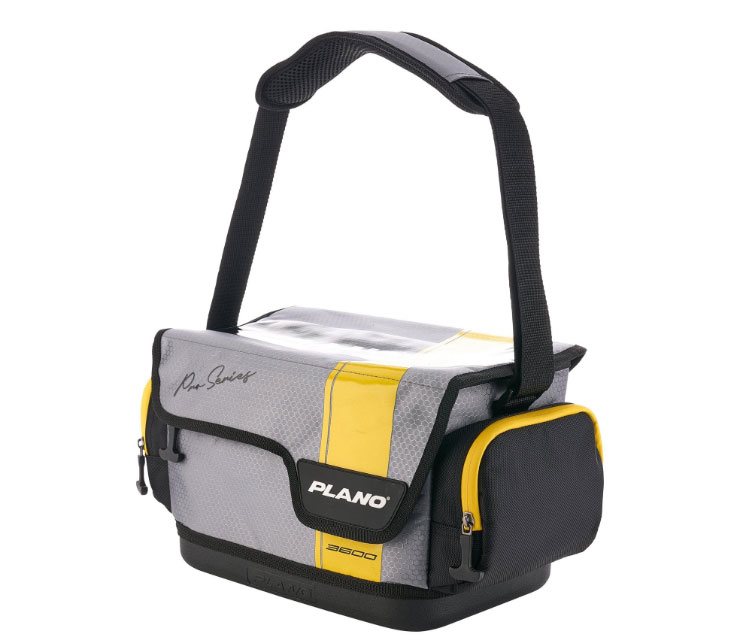 Are all tackle bags created equal? Not by a longshot. We've been testing a new one from Plano, the Pro Series 3600, and discovered a few perks and tweaks that make this one a standout. First and foremost, the magnetic latch on the top is awesome. Flip it closed and it catches all on its own, no buckle or zipper necessary. Second, the pockets that do have zippers (on front and side pouches) have grippy rubberized T-handles. Third, the zippers, which Plano says are water resistant, held out spray from the Bay and water from a driving downpour, so we're going to call them practically waterproof. The 3600 holds up to four Plano Stowaways (though only two are included with the bag), is 15.5 inches long by 7.7 inches wide by 8.3 inches tall, and comes with a padded shoulder strap. Price: $75. 
FORLOH Airalite Jacket: Air Time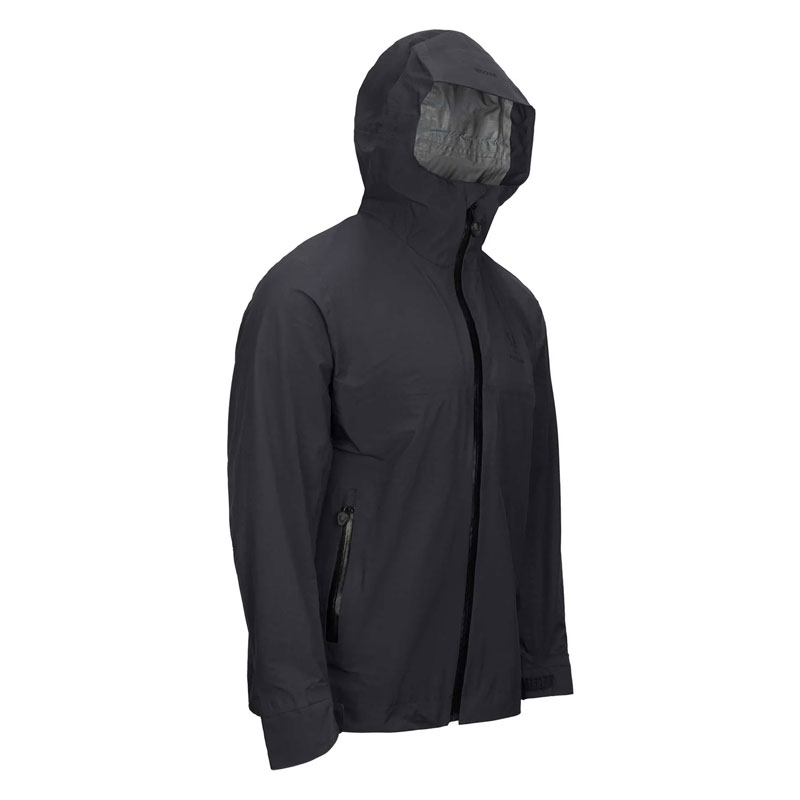 - By Dillon Waters
Most anglers know that pop-up storms and rainy days are just a part of being out there, so it's important to be prepared when rain is in the forecast. But there are a lot of options on the market for waterproof outerwear and it can be difficult to choose the right jacket for your needs. FORLOH is an American-based company that specializes in innovative, technical clothing, that aims to connect us with the outdoors beyond where the trail ends. The Airalite jacket did just that. Over the past few months, I have put it to the test and it has become one of my essential gear items when heading out on the water. It's allowed me to fish in less-than-ideal conditions on multiple occasions and now I don't leave the dock without it. This lightweight rain jacket is breathable, waterproof, and wind resistant. One of the first big tests I gave this product was when I fished a three-day flounder tournament out of Chincoteague, VA, that had strong northeast winds and soaking rain each day. I had the jacket on from the time I left the dock until the time we returned and not once did I get wet or have the cold wind cutting through my clothing. It will keep you dry without sacrificing comfort and its relaxed true to size fitting allows plenty of room for layering. One of the best things about this jacket, and a feature that sets it apart from other options, is the first-of-its kind horizontal zippered back vent. The design allows excess heat to escape while keeping you dry in wet conditions. I wore this jacket during a few very hot days on the water and despite wearing the black color option, never felt overheated. What they call "Airadigm Pulse Plasma" technology instantly repels water and wind from the outside while releasing body heat and sweat from the inside and FORLOH's AllClima line features RECCO reflectors designed to make you easier to spot. Multiple colors and patterns are available. Sizes range from small to 3XL. Price: $299.