Honda Marine pioneered early four-stroke outboard technology and made some serious waves in the outboard world when it introduced it's 115- and 130-hp outboards way back in the late 1990s, beating the emissions standards set to kick in nearly a decade ahead of time. But in recent years we haven't seen a whole heck of a lot of new developments from Honda, particularly in the midrange outboard lineup. For 2022, that's changing big-time.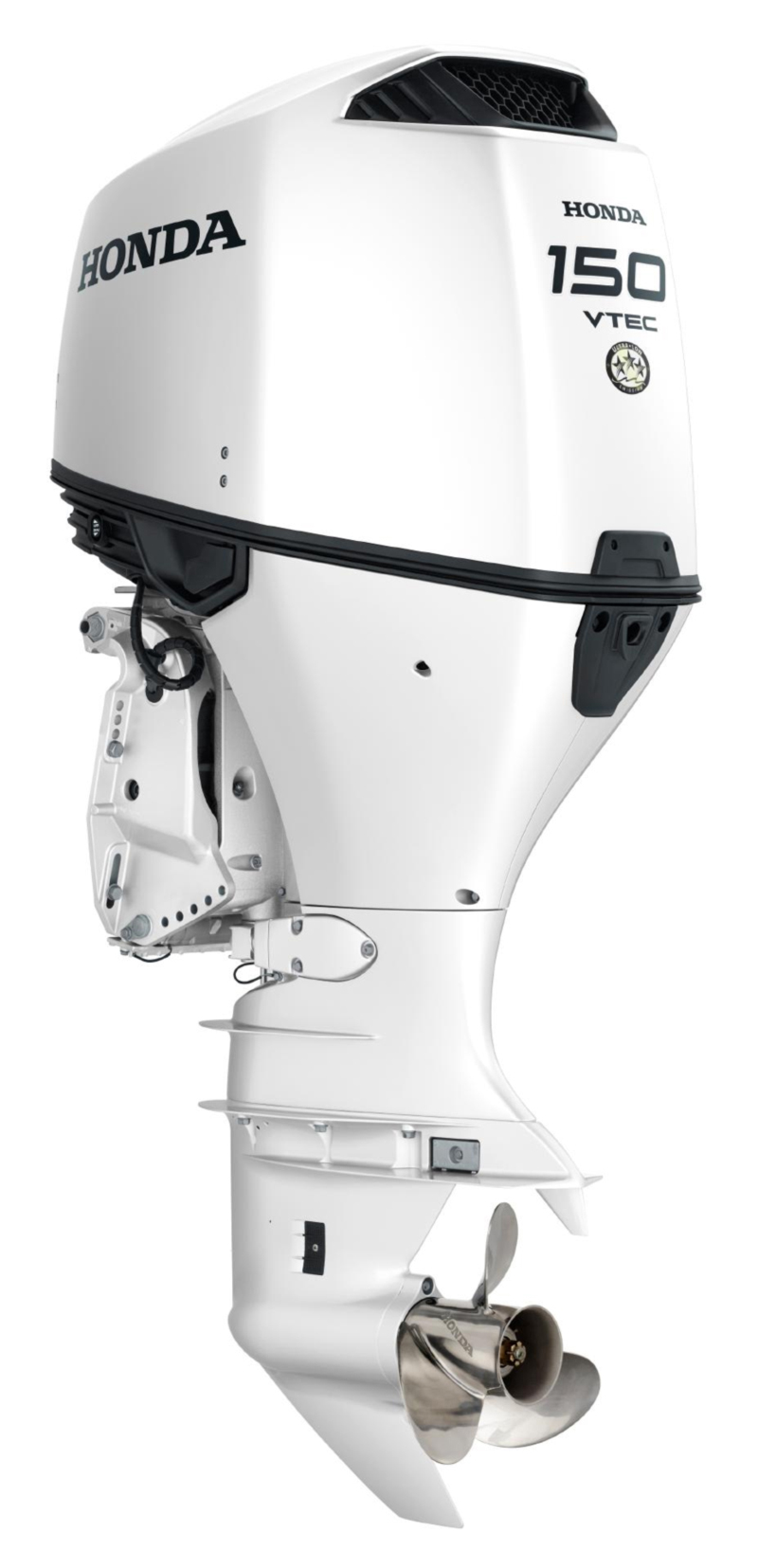 At the International Boatbuilders Exhibition and Conference (IBEX) show this fall, Honda announced a major redesign of their BF115 and BF150 and launched a new BF140 to go along with them. All three models inject a serious dose of tech into the midrange lineup, with optional digital controls and the ability to interface with the new HondaLink smartphone app. The HondaLink app integrates the connectivity inspired by Honda's automotive platforms, utilizing LTE and satellite data to deliver the ability to monitor engine data, navigation and safety data, and connect to a Honda dealer for assistance via smartphone 24/7. The system brings remote monitoring into the mix, as you can check on your boat's location, speed, or (with additional sensors) see when a hatch or door has been opened with a few swipes on the phone screen. It also delivers engine diagnostics and reminders for routine maintenance.
The engines feature the Honda tech many boaters have already been benefitting from, including variable valve timing and lift electronic control, boosted low speed torque, lean burn control, and dual stage induction. On top of that add in a 16-valve dual overhead camshaft configuration, a three-way cooling system, and 40 amps of charging power. Additional advancements include press-button ignition, redesigned gauges, and an available theft-deterrent immobilizer transponder key. Maintenance issues have also been addressed to make life easier for owners. The new cowl is easy to remove, and the fuel filters, water separator, spark plug, and dipstick access all have been improved.
Honda is backing the new engines with a five-year non-declining warranty. BF115, BF140, and BF 150 models are scheduled to become available in early 2022.
Area Dealers – BOE Marine, Stevensville, MD, (866) 735-5926.