Welcome to summertime, Mid-Atlantic anglers, and the awesome fishing that goes along with it – and welcome back to another edition of FishTalk, where we remain as dedicated as ever to helping you catch more, bigger fish. In order to accomplish that goal, part of our mission is to help support and keep you informed about the state of our current fisheries. Often when we address fisheries matters it happens here, in this column, but this month I'm doing something I've never done before: I'm turning the space over to someone else. This piece seemed prescient in so many ways, and I believe will be appreciated by so many anglers, that I felt it needed to be shared with the angling community writ large. Please join me in considering the words of Maryland resident and hard-core angler Francis Zell: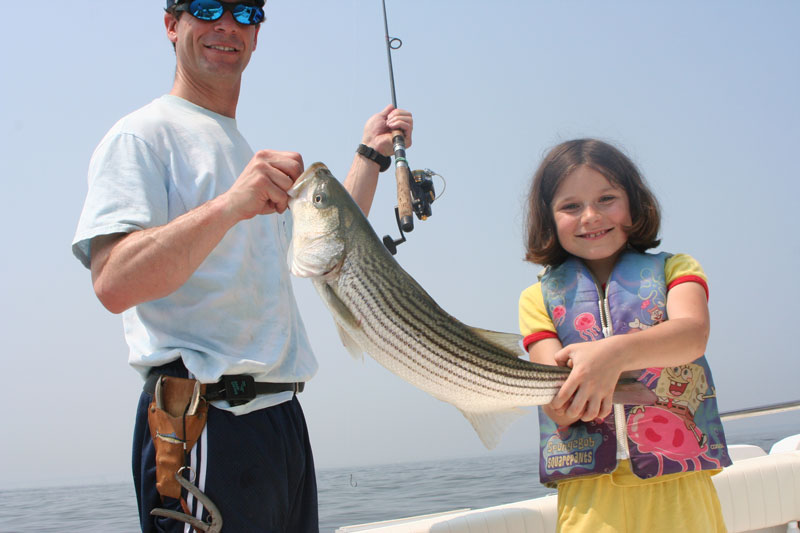 I began fishing in the waters close to my house for panfish. Those days, the number of fish I caught meant far more than the size. With experience expectations flip, and capturing the largest specimens eventually becomes paramount.
When it came to my first rock-fishing experience on the Chesapeake Bay, I was able to achieve both. My best friend's grandfather took us out trolling. A successful day to say the least, a new definition of childhood happiness had been formed. I've spent much of my adult life chasing that childhood happiness. I know that pound for pound, rockfish aren't exactly the smartest fish, nor the strongest. But for me, there's nothing in the world that quite compares to holding a giant rockfish that I caught on light tackle, for a quick picture.
Following a moratorium in the late 80s a few stars aligned and the rockfish fishery was looking up. I remember excitedly reading an article in the Baltimore Sun about the rapidly growing population. I still have it printed, somewhere along with some old Polaroids. Weather was favorable for spawning success, and water quality was improving. It was a few years after the moratorium in the mid-90s that I began targeting the beasts, and at times there seemed to be so many it was impossible to imagine that these fish had been once depleted.
That trend changed in 2006. For the past five years I had taken two weeks each winter to fish in Virginia Beach. But 2006 felt different. I began to remark about how the fishing was getting tougher. Some agreed with me, most didn't. The spring flats catch and release season was way off as well. I stopped going in 2013. A few guides decided to tough it out a few more years but eventually the fish just left – and so did the paying customers.
The years of 2013 to 2018 marked lots of bickering within the fishing community. Just how bad off were we? For the most part, people were still able to troll up a few during trophy season, and catch plenty of residents. The reality is that instead of many schools of fish with a few boats each, the bite turned into a few big schools with hordes of boats on each. This necessitated the use of bait instead of lures, higher dollar electronics, and faster boats leaving earlier to get to the bite before the crowds gathered.
Now, the fishery is in downright panic mode. The latest stock assessment is really bad, we all know that. (See Striped Bass Regulations Update, for the latest news). The specifics of what needs to be done are still in question. People are making all kinds of suggestions about what the next steps should be.
The common factor in all of these suggestions is that they are purely self-serving. The charter boat guys want to be able to run their trips, the commercial guys want to keep up their profits, and the recreational guys want to keep on catching. And herein lies, in my opinion, the problem. Following the moratorium, the fishery was split into quotas. Commercial guys, recs, and charters all got a cut. We simply manage to fill all the quotas.
I can't support these fish being looked at like dollar bills invested for maximum profit. They deserve more than that. They're icons of the most productive estuary in the world! Let's start looking at science, and make informed decisions so others have childhood memories to chase as well.
- By Francis Zell