Have you ever dropped your kayak in at the launch and then looked out and thought, "now that's a lot of water," as you wondered where to start the day of kayak fishing? Well, I have! To solve this problem, I do some pre-trip planning.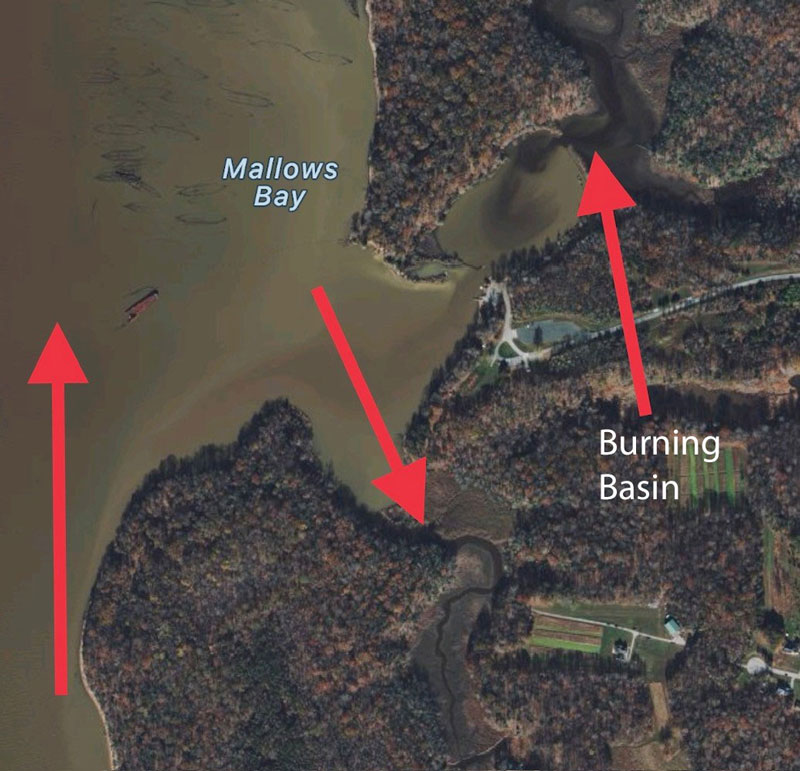 First, look at an area using either a chart, paper map, Google Earth, or all of these resources. What you're looking for is structure. As we all know fish seek out structure for protection and to hunt for food. Structure like laydowns, grass, and lily pads will hold fish. Pools or depressions and deep holes will, too. Consider the species you're hunting, the season, and whether it's a freshwater, brackish or a saltwater fish, and if you're fishing a lake, river, creek, or the Bay.
Let's pick an area, say Mallows Bay, which is situated on the Charles County side of the Potomac River in Maryland. It has the largest ghost fleet of shipwrecks in the Western Hemisphere. It is also fed by two creeks and is tidal. We have several target species to pick from here, such as blue catfish, channel catfish, carp, white perch, crappie, largemouth bass, and snakehead. You don't have to pick a single species, either. There are times I'll pick snakehead, for example, but I'll always have a fallback fish. For this trip, let's pick snakehead and blue catfish. Okay: now we have the fishery and species of fish.
Looking at a map you see that this area has two feeder creeks, one at the head of the Burning Basin and the other across the bay. In this example let's make a plan for targeting both creeks, plus a backup in case they don't produce. You can see that the Burning Basin has lots of prime-looking cover all around, so it makes sense to plan to target that area first. But you don't necessarily want to spend a lot of time here if the bite isn't on, since there's a lot of water to fish. If the Basin area isn't producing, be ready to work your way to the creek across the bay — while trolling along the way. Make sure you have an offering that trolls well from a kayak, like a chatterbait, and there's a good chance of hooking up on a blue catfish or maybe a nice largemouth bass.
If the second creek isn't producing either, move to plan C and focus on fishing the outer edges of the nearby shipwrecks on the Potomac River. Starting at the Accomac, the large steel ship which is most visible, troll or cast chatterbaits and/or half-ounce jigs alongside the wrecks and cast in-between the wrecks.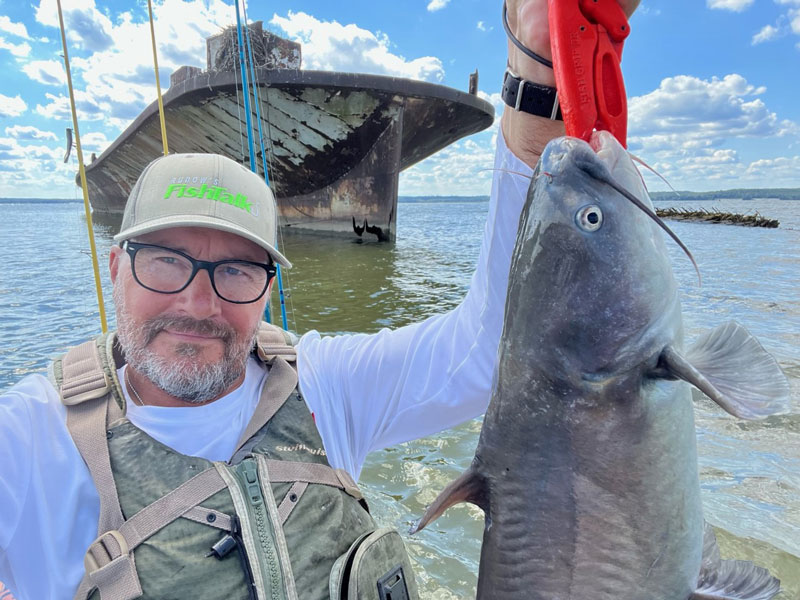 Taking a large area like this and breaking it down into small segments, then prioritizing them and creating a plan, will help you stay focused on catching fish rather than trying to figure out which way to head before taking the next cast.
-By Eric Packard