Sharrow props startled the boating world when they were introduced, bringing a huge efficiency boost to outboard powered fishboats of all makes and sizes. Now, they've announced more big news: Yamaha Marine will be producing their props.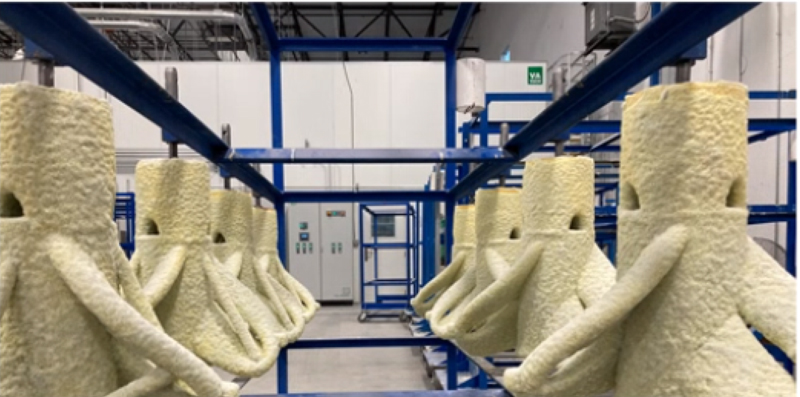 The Sharrow propeller utilizes loops, rather than blades, to produce thrust. This eliminates the usual cavitation and vortices that form around prop blade tips, eating into efficiency and causing vibrations and noise. Net result? Independent testing has shown a nine- to 15-percent efficiency gain is common and some rigs see a boost as high as 30-percent. Just as important, switching to one of these loop propellers commonly produces a higher top-end, reduced vibration levels, a significantly quieter ride, improved reverse thrust, and better handling.
So, since the Sharrow prop was introduced in 2020, why hasn't everyone already rushed out to get one? The answer (as usual) is cost. Sharrow was milling these props, a time-consuming process that led to rather extreme pricing (several times the cost of a "normal" propeller) and a long wait-list of backorders. That, however, is about to change. Sharrow and Yamaha have reached a manufacturing agreement and Yamaha will soon be producing these props in their Greenfield, Indiana foundry.
"Yamaha has worldwide respect for the quality and dependability of its products," says CEO Greg Sharrow. "We're proud to have the opportunity to manufacture our high-tech propellers in Yamaha's new, state-of-the-art casting facility in Indiana. We're also excited to have access to the Yamaha distribution network, which will dramatically accelerate our efforts to deliver the Sharrow Propeller to boaters across the world."
Will there soon be a Sharrow coming to the waterway near you? The chances are very good that the answer is yes. Yamaha's YPPI says it will work to manufacture props that fit thousands of different boat applications. And with Yamaha's distribution network, which includes over 2000 dealers, finding these props should become a whole lot easier in short order. Check it out at Sharrow Marine.