We've covered standard-issue Spanish mackerel trolling tactics more than once in FishTalk, but it's been a while and now that August is here most of the Chesapeake should be riddled with these critters. So, here's a refresher on some top tips for catching Spanish mackerel in the Bay.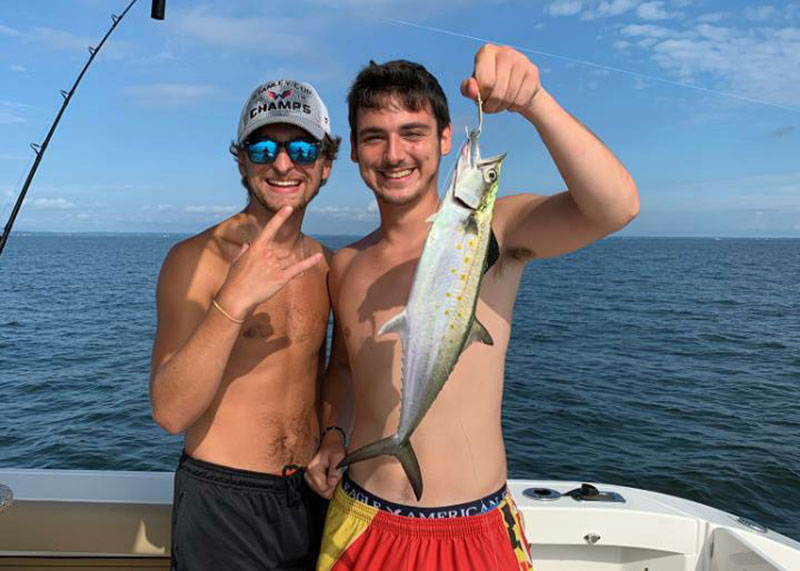 Pull small (#00, 0, and 1) wobblers like Drones and Clarks behind planers. A full spread will have #1, 2, and 3 planers with the larger planers set closest to the boat. If you don't remember how "Mack Speed" works to calculate the best trolling speed on any given day, check out "Finding the Ideal Spanish Mackerel Trolling Speed" at FishTalkMag.com.
Cast fast-sinking jigging spoons like the G-Eye Rain Minnow or Stingsilvers (Gotcha plugs work great, too), let them sink five to 15 seconds, then rip them back to the boat cranking your reel at full tilt.
Cast a popping cork with a three- to four-foot leader and a tooth-proof plastic paddletail on a half-ounce jighead. Pop it back to the boat in a very fast, steady cadence, never pausing or stopping.
For more detailed and in-depth looks at the ifferent techniques used to put Spanish mackerel in the cooler, be sure to see: