As the days begin to grow warmer and we get some sunny afternoons, this month marks the rebirth of the snakehead fishery. It's still a bit chilly for a topwater bite, but these three methods work great on those early spring snakes.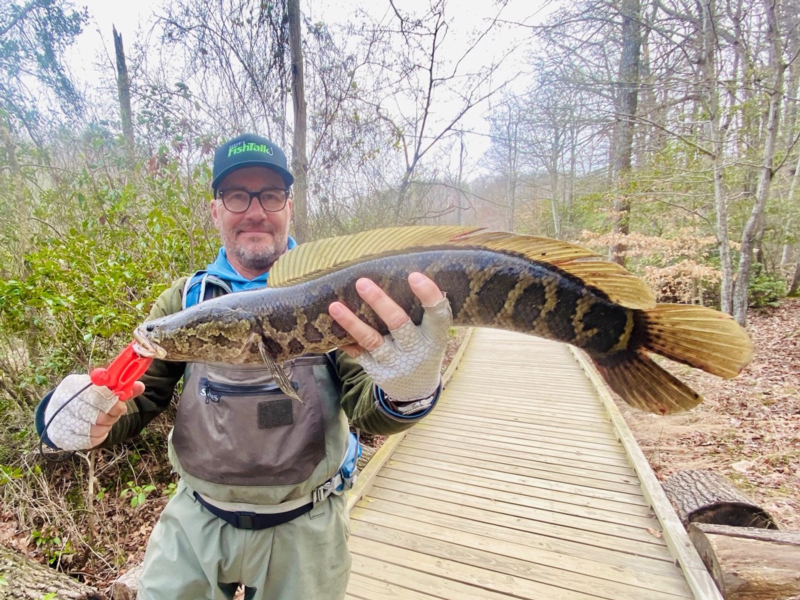 1. Minnow under a bobber. There's not much to expand on here, except to say that you'll want to offer up the biggest minnow possible, and allow it to hang a bit deeper than you might during the summer months. In large shallow areas like the Blackwater, you may even want to let it hang just above bottom. (Note: there have been some recent regulation changes at Blackwater regarding access areas and parking. Before heading that way, be sure to check out the U.S. Fish & Wildlife Service Blackwater Refuge webpage for the latest details).
2. Cast and retrieve chatterbaits. These lures provide plenty of action at relatively slow speeds, so you can fish them with less zeal than during warmer months of the year yet still trigger reaction strikes. Just make sure you're always reeling quickly enough to feel the lure's vibration in the rod tip.
3. Dart a fluke. Flukes are a deadly lure to use when fish are moving slowly. You can get them darting back and forth with subtle twitches of the rod tip, without moving them far from the target zone as you make them zig and zag. Three- and four-inch white flukes rigged weedless can be utterly devastating to the snakeheads; choose one that's neutrally buoyant so the weight of the hook makes it sink at a microscopic rate, and start twitching when it's six or eight inches under the surface — WHAMMO!