You'll have a tough time finding an angler in the Chesapeake Bay or Mid-Atlantic region who hasn't seen the St Croix Tidemaster line of fishing rods. These have been around for a while now, but every angler - whether you're just getting started or you've been fishing for years - should consider them when gearing up for the season. Before we dig into the details, check out this short video we shot with the Tidemaster.
So, how does the rod feel in your hands? This is where the Tidemaster shines. It's extremely light, built with SCII graphite blanks, cork grips, and Fuji DPS reel seats. As a point of reference, the 6'6" medium heavy fast action Tidemaster (a top pick for striper fishing) weighs a grand total of five ounces. Lengths run from 6'6" to 8'0" and the rods are available in spinning, casting, and travel (three piece) versions. Most of the models offer fast action, and in truth we think this is what you'll need for most of the applications the Tidemaster is ideal for. You can, however, also opt for moderate action.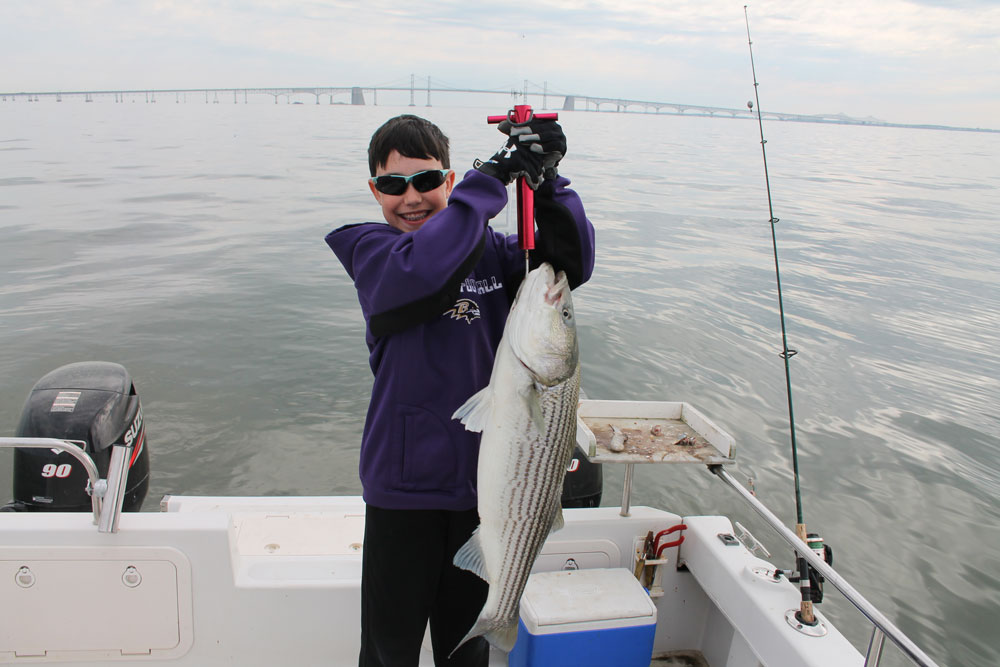 So, what are the down-sides? The cork grips, which many of us prefer to foam, do deteriorate with age. And like any graphite rod high-sticking or grabbing the rod amidships while a big fish is on the line can lead to breakage. Our experience, however, has been that St Croix has an excellent customer service department and often goes well beyond the constraints of their stated five year warranty.
As far as sensitivity goes, you're not going to beat it. The same is true for fish-fighting power in a rod of this size. We note that we've used the Tidemaster to catch a wide range of fish that many would believe requires heavier gear, including stripers over 40-inches, cobia to 60 pounds, mahi-mahi to 25 pounds, black drum to 80 pounds, and once just for fun we chunked up a 30-pound yellowfin with one. (Okay - that may have been a bit of a mis-match, but we did boat the fish).
Prices range from about $140 to $270 depending on the specific model, and if you watched the video, you know Alltackle carries them. Get the company line, at St Croix Rods.