A few months back in Notes From The Cockpit: The Floaters, I addressed the issue of the floaters (dead striped bass) spotted in the Bay the past few seasons. It seemed to strike a chord - the response has been rather significant. Since then I've fielded phone calls from a number of people, including several charter captains, who have theories as to why so many stripers were spotted bobbing around in various states of decay despite the much-ballyhooed mandated circle hook use.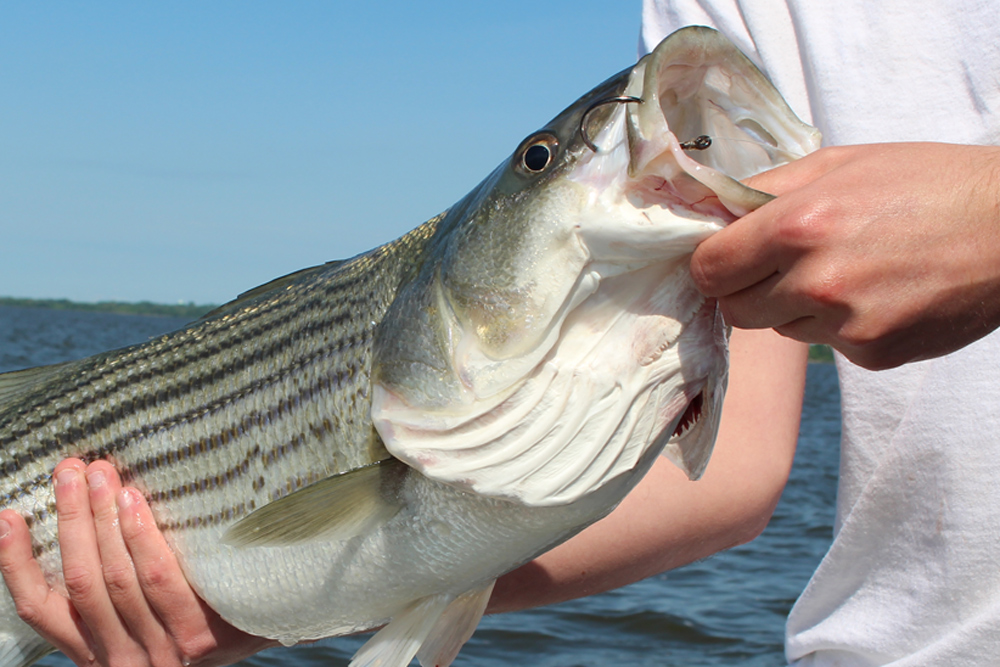 Most of these people asked not to be named or quoted on their opinion, although without exception, they were 100-percent positive that they knew the specific reason why the fish were dying. And almost without exception, all of their reasons differed. That's why I'd like to reinforce my main point from that editorial once again: No one can make any reasonable decisions, much less take action on this issue, until we have scientific evidence as to why these fish are dying. Not "he said this" and "she saw that," but cold hard proof that won't trigger the counter-productive, wheel-spinning, divisive arguments in the fishing community that are found daily on Facebook and regularly in public meetings regarding fisheries management. We. Need. Proof.
To that end, it was interesting to hear some of the same theories I heard over the phone regarding the floaters pop up in a recent meeting organized by the Maryland Sportsman Foundation (MSF). The meeting, put together to gather ideas on future management and gain insight as to the fishing communities needs and goals, was well-attended by a cross-section of recreational anglers, charter boat captains, and others. It included presentations from some current and former DNR reps and began with a look at water quality issues, moved on to catch and release mortality studies, and included an overview of striped bass management in general. For the folks who couldn't attend, here are a few of the important take-aways:
2018 was a very unusual year, due to the abnormal amount of rain and runoff. Record-setting flows of various nature and turbid waters caused usual hypoxic water patterns and incredibly low salinity.
The catch and release mortality data we have is good, solid data. But it's also incomplete, and much of it is over 20 years old.
Fisheries management, stripers included, is a moving target. The Atlantic States Marine Fisheries Commission (ASMFC), the interstate management organization which Maryland must answer to as it regulates its own portion of the striped bass fishery, has changed the way it manages the fishery and could change it again at any time. The state regulators bob and weave to try to meet the demands of its anglers, the fishing industry, and the ASMFC, as best it can.
Virtually everyone agrees that we need some form of educational outreach to inform people of the best ways to safely release fish, and of the times when catch and release fishing is the most stressful for the fish – the data that we do have proves that both temperature and salinity play important roles in mortality. Very low salinity increases mortality, as do very high water temperatures. As we all know, salinity levels this past year have been unusually low in much of the Bay.
The bottom line? Much as I applaud MSF for putting this meeting together and encouraging a free exchange of ideas, in my humble opinion we need better and more current scientific evidence before both the regulatory community and the angling community can be expected to make sensible decisions. Most of the people who've offered up their theories as to what's causing the floaters made sense - even as their conclusions conflicted with one another.
We. Need. More. Science.