Striped bass are the number-one target when it comes to Chesapeake Bay fishing, and it's no wonder why striper fishing is so amazingly popular: stripers bite willingly, fight hard, and taste great. There is, however, a lot to learn for any novice angler. As each season changes, so change the tactics and techniques that are most effective for catching striped bass – commonly called rockfish here in Chesapeake country. You old salts may want to skip this or risk being bored, but to run through the basics people need to know we went to Angler's Sport Center and teamed up with their sharpies to make this video: Seasonal Striped Bass Fishing Gear and Tactics.
We hope that was useful – and we love helping new anglers get into striper fishing, so naturally, we've been publishing articles on the topic ever since we started FishTalk. These are more advanced than the basics we touched on in the video, and get into the details of the how, when, where, and what of all levels of tackle and tactics. So if you really want to get hip-deep into striped bass fishing, check out:
Fishing With Striper Lures
Spring Trophy Striper Trolling Spreads - This article details the ins and outs of pulling a big spread of striped bass lures, mostly a mix of umbrella rigs and tandem rigs, and how the professionals do it. It includes interviews with two top captains, Greg Buckner of Miss Susie Charters, and Drew Payne, of Worm Charters.
Crash Course: Light Tackle Trolling For Trophy Stripers - Striped bass anglers who eschew heavy tackle may want to try "the LTT," or light tackle trolling. In this article, we detail how to make it happen.
Late Fall/Early Winter Light Tackle Striper Jigging on the Chesapeake - Okay – the title is pretty self-explanatory. In this one, we cover basic tips and tactics. We also put together a video for it that's pretty dang sweet.
Fishing Light Tackle for Stripers in Shallow Water, Part I - Here, we cover using topwater lures and jigs for striped bass. Then in Part II, 5 Mid-Atlantic Hotspots for Shallow Water Striper Fishing we go through five specific hotspots on the Chesapeake, and how to best approach them.
Oceanic Holidays: Christmas Season Stripers in the Ocean - We're going outside the Chesapeake for this one, people, because during the winter the rockfish often head out that way, too.
Summer Trolling Tactics for Schoolie Striped Bass - When the weather's hot and the fish go deep, a complete change in trolling tactics and striped bass lures is in order. We went to the local sharpies, to find out how they get a bend in the rod during this stretch of the season.
Jigging Dog Day Summer Stripers - Same deal – but for you light tackle fans who aren't really interested in trolling.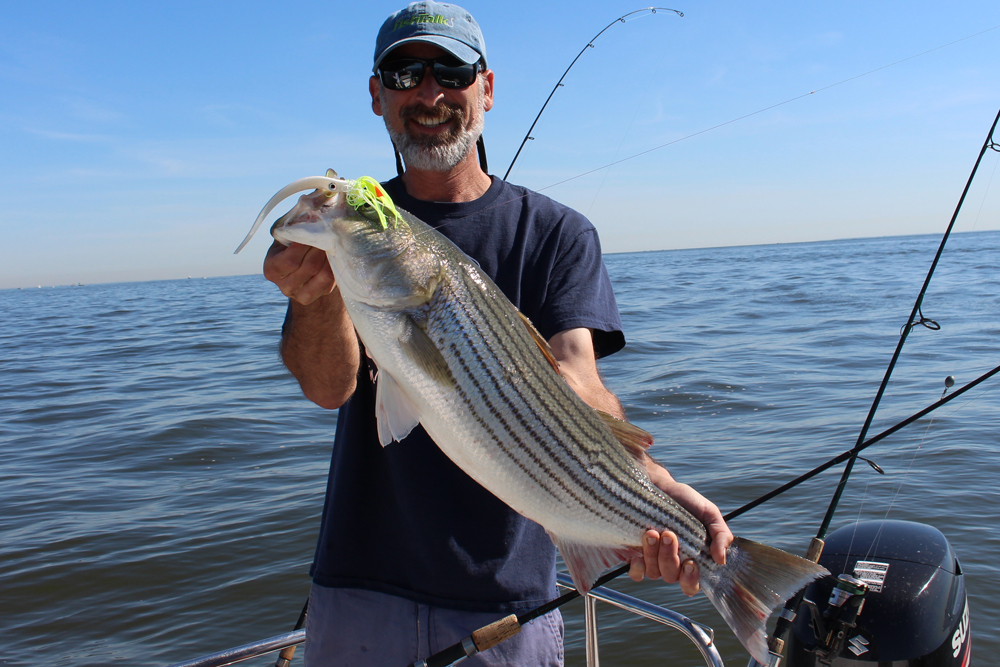 Fishing With Striped Bass Baits
How to Live Line With Spot, Part I - In the first part of this two-part series, we take a close look at how and where to catch spot. Then, in Part II, we dig into turning those spot – also known as "rockfish candy" – into beautiful striped bass.
Pea-Nutty: Live Lining with Peanut Bunker for Stripers - At certain times in certain places, peanut bunker migrate through choke points that striped bass are well aware of. Here's how you can take advantage of that fact. (Warning – this can be utterly deadly and lead to total carnage!)
The Fall Grind: Late Season Chumming for Stripers - As the waters begin to cool down in the fall, chumming can be an incredibly effective way to fill the cooler. Here's how to be a successful striper fishing sharpie when chumming is the game.
Chumming Tricks - Here are three top tips for chummers, no matter when or where you sling your baits.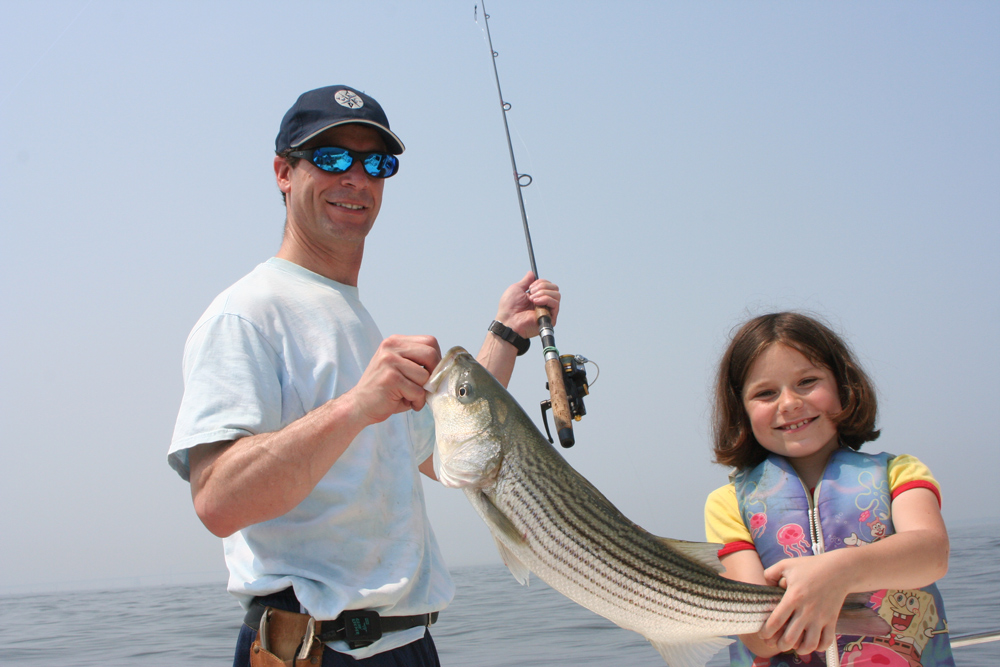 General Fishing for Rockfish
Night Fishing for Stripers - If you want to learn how to go night fishing for striped bass, this article is right up your alley. We cover must-have special equipment, and night fishing tactics.
Think Like a Striper, To Have Better Luck Fishing - Have you ever tried to get inside the brain of a striped bass? If not, you should. We break down five key biological attributes of stripers, and examine how knowing about them can affect your success rate.
Fishing for Trophy Rockfish in Warm Water Discharges - This is a pretty specific fishery, which demands very specific tackle, tactics, and techniques. In this article and video, we go through them one by one.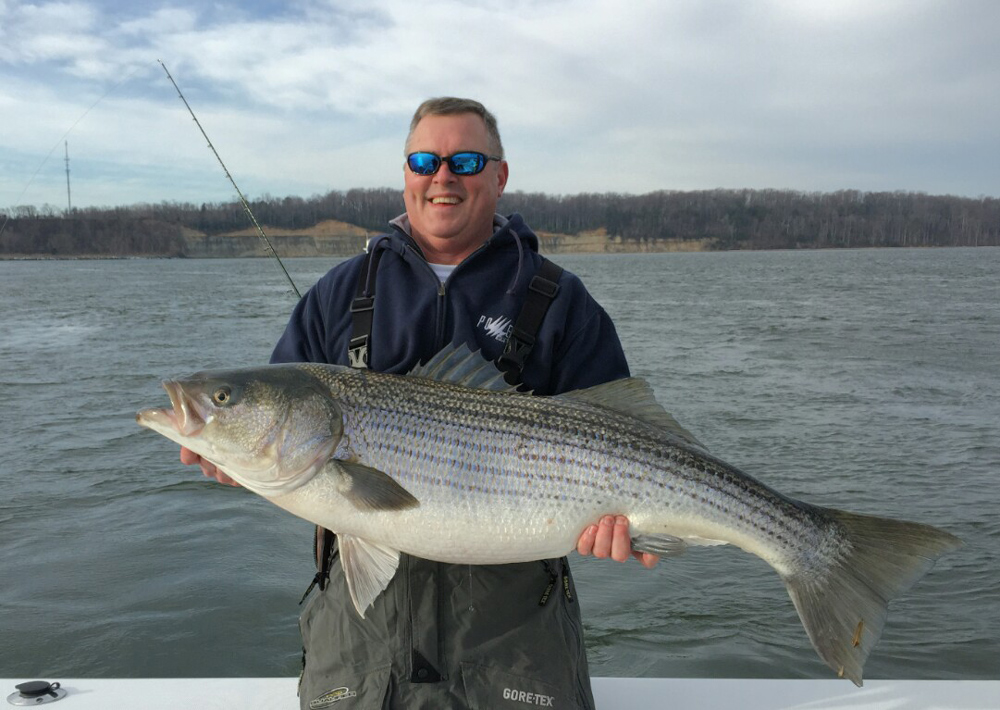 Okay: are you ready to go out and bang on those rockfish? We certainly hope so. And if there are any tactics or techniques you don't see addressed here directly, please feel free to drop us a line and let us know what method of striper fishing you'd like to see us cover.