We come across some very cool fishing gear every year, and we also come across some utterly weird items that are allegedly designed to catch fish - or, at least to catch fishermen. We thought it would be fun to take a look back at what we've seen thus far in 2020, and pick our favorites from both the seriously awesome fishing tackle and the wacky-weird stuff that makes out heads spin.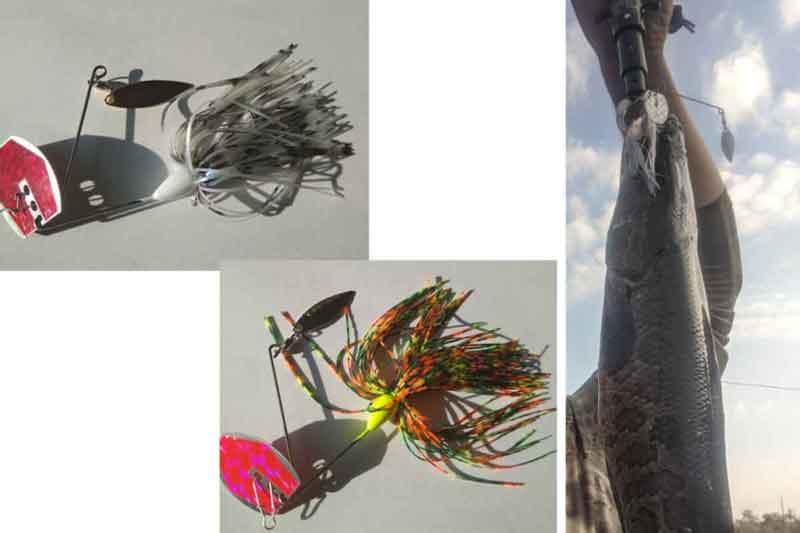 COOL
You like the idea of shopping local, for lures that are locally designed for our local waters? Us too, so we were psyched to check out the new Addiction Baits Splatterbait, a heavy spinnerbait combined with a chatterbait that's designed to put snakeheads into attack mode. Putting these two types of snake-effective lures together is a nifty idea, but does it really work? Although we got these very late in the season and only had the chance to fish 'em once, and after the water had already chilled off, they still produced – and there are three fewer snakes terrorizing the Blackwater, as a result. Price: $7. Head for addictionbaits.com to learn more.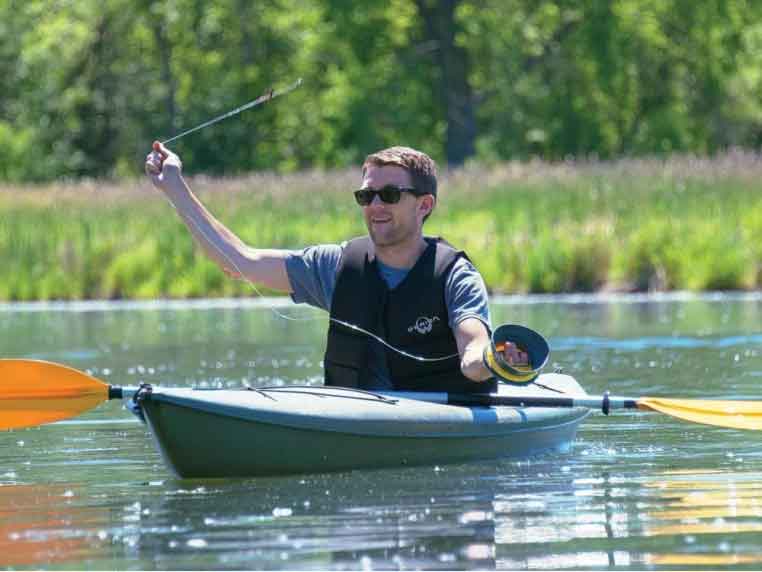 WEIRD
The Flip Reel Handle (it's a spool) is a "modern twist" on hand-line fishing reels (it's a spool), with an ergonomic grip (because spools are tough to hold), a built-in line-cutter (because anglers rarely have snips or a knife close by), and notches for hooks (like you can cut into a spool). Best of all, it keeps your line "neatly stored" (just like a spool). The Flip comes with a tackle kit including a hook, a swivel, and a weight. Best of all, the manufacturer has a total shocker in store for us: they say it's "lightweight, portable, and easy to store." Ummm… like a spool. Price: $15.97. Visit thegrommet.com or buy a spool of fishing line and get the spool part for free. Your call.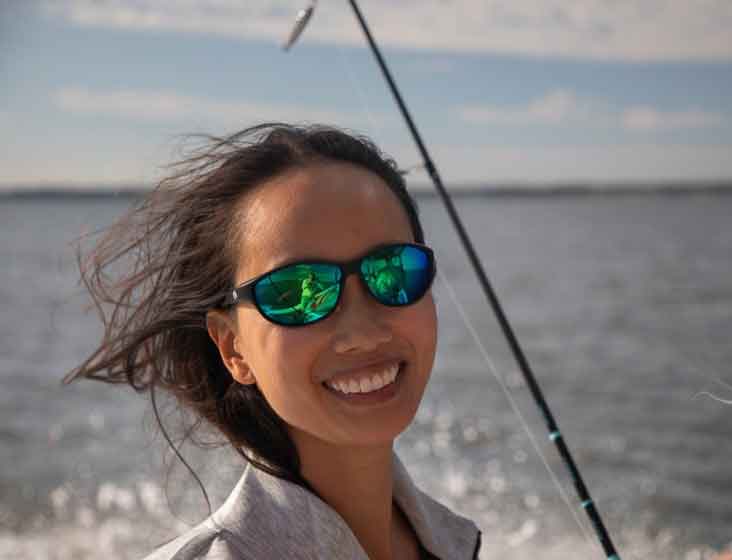 COOL
There are approximately 3.5 million pairs of sunglasses laying on the bottom of the Chesapeake Bay, according to the most recent statistics we fabricated. Still, your expensive shades going overboard, sinking, and becoming barnacle bait is a reality of the boating lifestyle, right? Not so much, if you have a pair of Rheos sunglasses. The buoyant Bahias we tested out, like all of this company's models, are so darn light that they float. In fact, place a pair of them on your head and you can barely feel that they're there. The polarized polycarbonate lenses offer 100-percent UV protection and have hydrophobic, anti-fog, and oleophobic (for protection from saltwater and oils) coatings. After testing them out on numerous fishing trips we thought the Bahias' visual performance was totally up to snuff with many polycarb-lensed brands that cost twice as much. Added bonus: these folks have awesome customer service. They fixed a USPS delivery snafu the very same day it happened, and followed up to make sure all was well. Price: $50. Visit rheosgear.com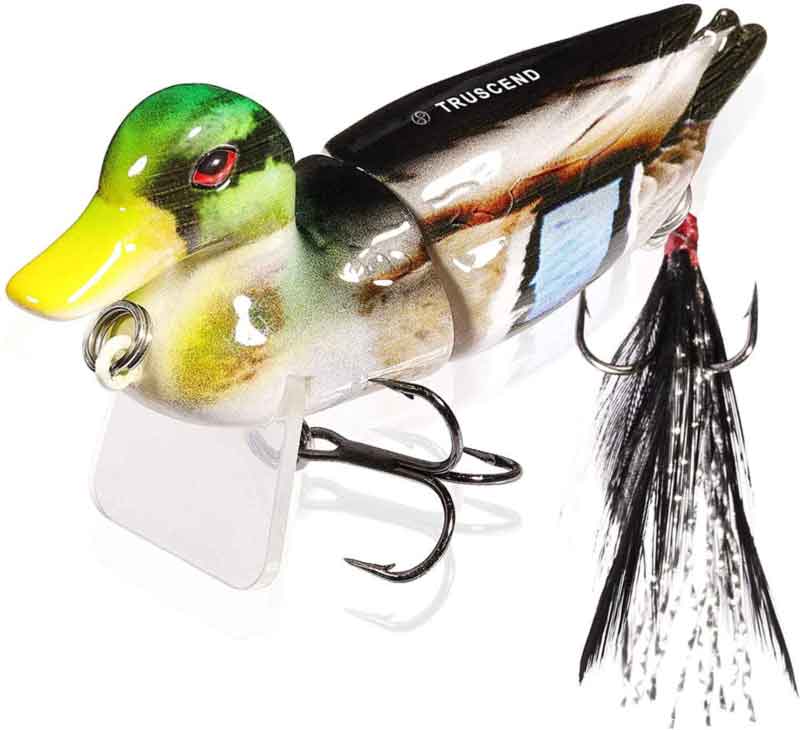 WEIRD
We understand that many fishing lures are made to attract fishermen more so than the fish, but in the case of the Truscend Swimbaits Duck Lures, we really have to wonder about you if you're tempted to put one of these in your tacklebox. The maker claims that this "realistic duck lures are made to look like realistic fish moving through the water." Hum. They also say that this 2.7-inch lure looks like a real baby duck (we've never, ever seen a 2.7-inch baby duck), and that it "gives the appearance of swimming beneath the water" (baby ducks tend to float). All of that said, even with our BS detectors blaring a klaxon we're pretty sure that the snakeheads would pounce on this thing. Price: $12.99. Visit Amazon.com, you quack.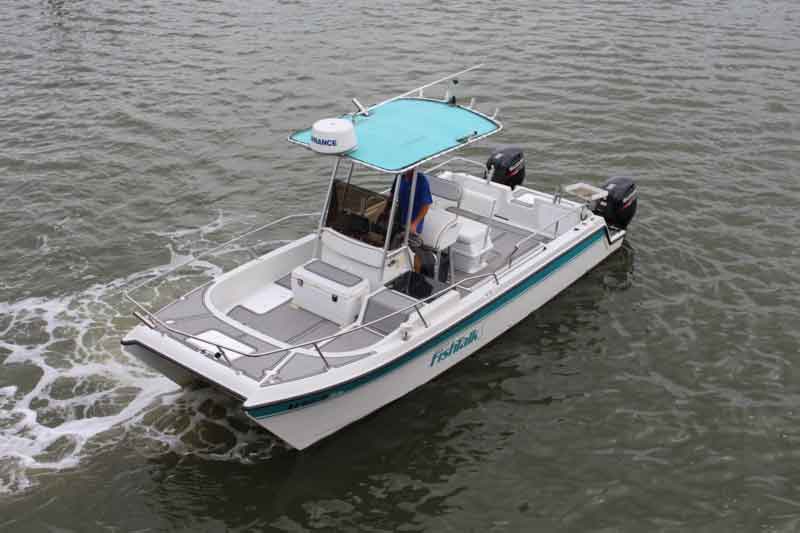 COOL
After having the FishTalk machine decked out with ShipsDek, my back feels between 15 and 20 percent less wear and tear at the end of the day, it's one heck of a lot more comfortable to kneel on the deck (good gravy, that nonskid used to tear my knees up), it looks great, and it reduces the amount of fish-spooking sound created on the boat as compared to walking on or dropping things on a hard fiberglass deck. Woohoo! There is, however, one big difference between ShipsDek and most of its competitors: the multiple layers of ShipsDek are laminated together with adhesive applied to both surfaces, as opposed to being peel-and-stick surfaces as is the case with some competing products. As a result, the ShipsDek is less likely to delaminate with age and the company says it can be expected to last for five to seven years with routine care and maintenance. Added cool factor: ShipsDek is a company local to our region, located in good 'ol Bawldeemore. Price: varies widely by boat. For more information, visit shipsdek.com.

WEIRD
First there was Darth Sidious, then there was Darth Vader, and now there's InkVader. But rather than shooting lightning bolts from its hands, this plastic octopus blasts non-toxic, soluble ink from its head. An InkVader comes with 10 ink tablets — scented like real octo-ink! — and is available in nine different color patterns. We've seen some pretty wild fishing lures in our time, folks, but we really have no clue how they came up with this thing… not so much as an inkling. Price: $15.99. Visit mustad-fishing.com to learn more.