Tributary light tackle trolling is an excellent tactic to apply when the water begins to cool, the bunker push out of the creeks and rivers, and the striped bass move in to intercept them. Since most of the tribs provide some level of protection from the wind it can be done from virtually any boat or kayak, and can save the day when bigger waters are off-limits due to the breeze.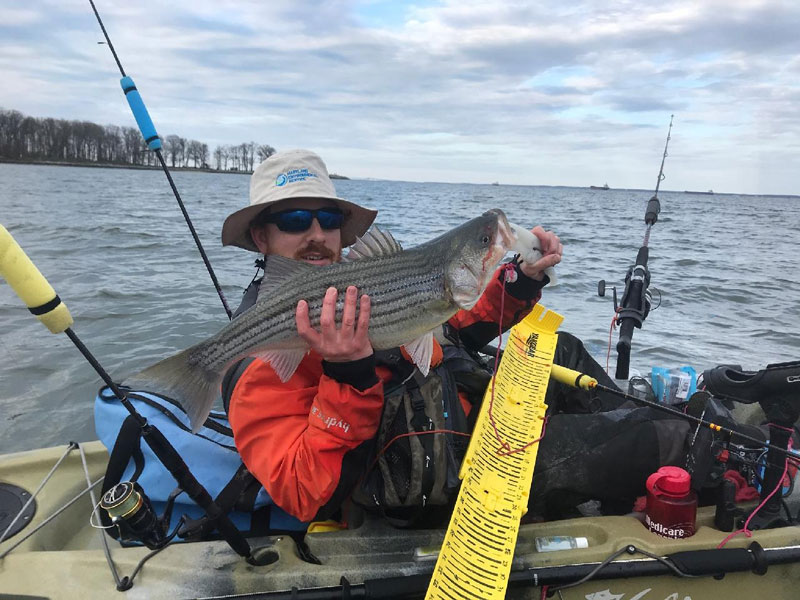 Set up two to four rigs in the 12- to 15-pound class range with braid line and a four-foot fluorocarbon 20-pound leader.
Tie Rat-L-Traps or lipped diving plugs on half your lines, and short tandem rigs with a pair of half-ounce or three-quarter ounce jigheads with four- to five-inch twisters or paddletails on the others.
Set a course to zigzag across the contour lines where the channel edges have the most abrupt depth changes, and set a speed of just 2.5 to 3.0 mph.
Give a good hard cast out with your plug line(s) then sweep the rod forward with the bail still open, twice, before closing the bail and setting the rod in a holder.
Give a good hard cast out with your jig line(s), close the bail, and set the rod in a holder.
When you get a hit note the depth and location, and try to continue trolling over similar-looking contours.