Cabo 41 Express: Return of a Legend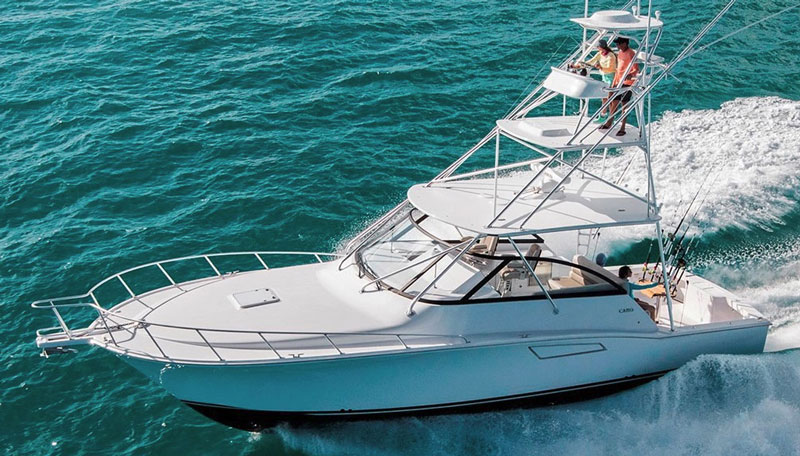 Cabo is back! We haven't seen a new boat launched under this banner in years (since 2013 when Hatteras took Cabo out of production, to be exact) but 2019 marks the return of Cabo to you canyon commandos. Highlights include 31,000 pounds of wave-crushing mass riding on a 15-degree hull bottom, 1450 Volvo horses in the engineroom providing a cruise in the 30-knot range, and a cabin with a private stateroom and a dedicated rod locker belowdecks. When we saw the 41 at the Miami show, they had to mop our drool off the docks. Visit Hatteras Yachts, to make your eyes bug out.
Yamaha 210FSH: Join the Jet-Set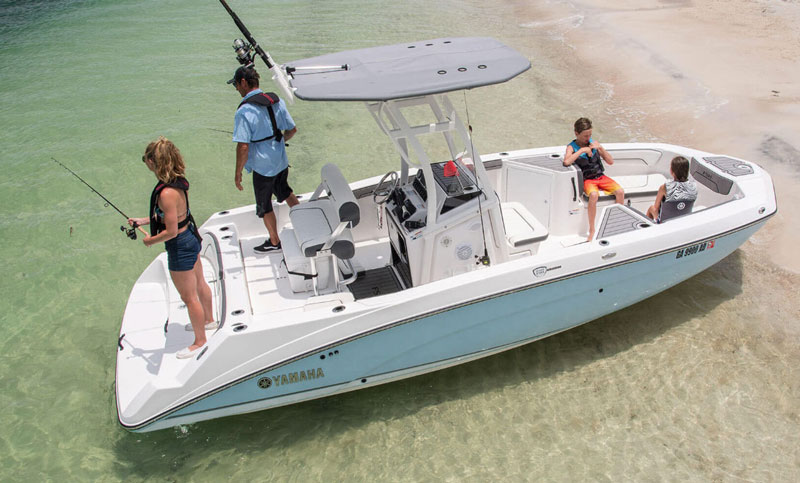 Yamaha watercraft entered the fishing world with a single-engine 19-foot jet-powered center console and they must have liked the results, because this year they've introduced a 21-footer with twin TR-1 jets. It has all the goods when it comes to fishability, ranging from a 26-gallon livewell to plenty of rodholders, and casting from the multi-level aft deck is a joy thanks to the absence of an outboard. We're not sure what affect the jet drive's bubble trail will have on the fish so if you're thinking about joining the jet-set, our advice would be to get the bow-mount electric trolling motor added on. Visit Yamaha, to go propless.