Yes people, it's time for the fishing tournament of all tournaments in Ocean City, MD, the White Marlin Open. This year the purse is expected to hit $86 bajillion dollars. Okay, seriously, this year's purse is expected to top $10 million and it's the tournament's 50th anniversary. Last year's field included an outrageous 408 boats, so figure that the ocean will be rather crowded this week.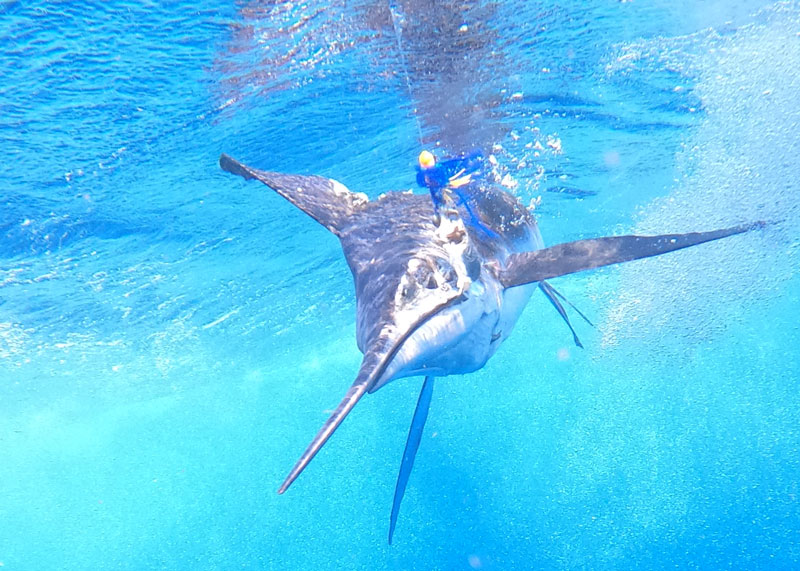 The tournament has likely already begun as you read this, with the dates running August 7 to 11, and fishing hours 8:00 a.m. through 3:30 p.m. (Note that boats can't pass the sea buoy prior to 4:00 a.m. on any fishing day, and must always stay within 100 nautical miles of the sea buoy while fishing). We would list out all the rules and regs, but you know how this works: download the 12 page PDF of rules, study it carefully, do everything right, and expect that no matter what happens law suits will fly around like a flock of angry hornets after the fishing has taken place. With this much money on the line (last year's top fish alone earned $3.2 million), the slightest inkling of controversy tends to result in papers being filed. 
New for 2023, this is the initial year the White Marlin Open joins the Sport Fishing Championship. As the final of the Sport Fishing Championship's four Atlantic Division events, it's the final domestic competition in the 12-event series. Also new for the fishing tournament this year is the "Anniversary Level" category. This is a winner-take-all category, priced at $50,000 to enter. 
While entering this tournament has never been an inexpensive venture and the White Marlin Open tends to attract a rather affluent crowd, we do want to point out that this tournament is also the "largest supplier of protein," as the White Marlin Open puts it, to food pantries in Maryland, annually. Anglers are invited to donate their catch and huge amounts of fish go directly to Eastern Shore food-assistance organizations during and after the fishing tournament. 
Visit the White Marlin Open official website to keep track of daily results and learn more. And check out Billfish Special Part I: Finding and Baiting Marlin, and Billfish Special Part II: Baiting and Hooking Marlin, if you're headed out to compete and looking for a refresher on some of the white marlin tactics that could help you be a contender.