There are many good reasons to winterize your boat: to prevent freeze damage, preserve vulnerable parts and pieces through their winter slumber, and to reduce the boat's overall weathering. There's also one very big problem with winterizing a boat: you can't use it. If you're anything like me, that probably means that once or twice or a dozen times through the years, you've winterized and covered your boat and then a week later, ripped off the cover when you heard about a hot striper bite at Calvert Cliffs or the CBBT, good perch action at the bridge rockpiles, or pickerel and catfish biting up the tribs. The solution? Winterize your boat in the way of a dedicated all-weather angler living in Chesapeake country.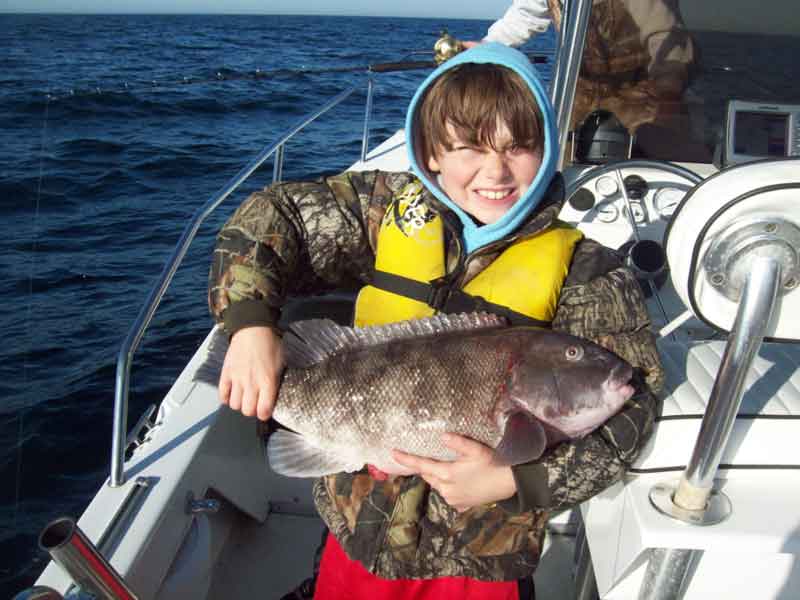 Winterize a Boat Engine
Normal Winterizing Procedure
If you have an outboard, tilt it down so all the water drains out. We suppose you should also feel free to run some antifreeze through the powerhead, but you should be aware of the fact that every drop will simply spill out of the lower unit and onto the ground. Remember, outboards are designed to drain completely in the tilted down position.
Fog the engine with the manufacturer's recommended fogging fluid.
Inboard and stern drive owners will need to get all the water out of the engine's block and drive unit, and may need to run antifreeze through the drive and engine, too. Different makes and models each have their own specific protocol so you'll want to consult your owner's manual to find out how it's done.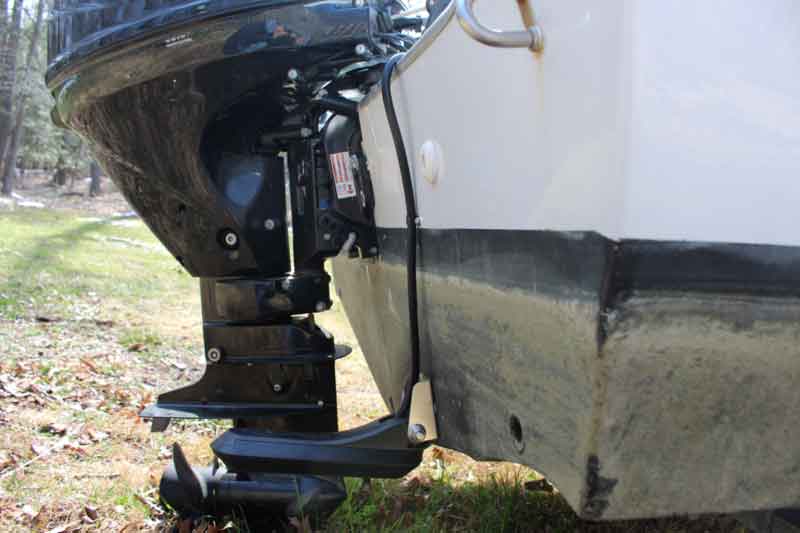 Chesapeake Angler Style Winterization
Tilt the outboard down so all the water drains out.
If three weeks in a row go by without fishing, hook up a water supply and run the engine until it warms up to operating temperature. This keeps all the internal seals and parts lubed up and in good shape and eliminates the need for fogging. Wait a sec—what the heck is wrong with you?! Three weeks in a row went by without any fishing?!
If you have a stern drive or inboard, hang it up for the season and start hanging out with a buddy who has an outboard.
Winterize Plumbing and Water Systems
Normal Winterizing Procedure
Freshwater systems such as hoses, sinks, tanks, and heads need to be completely drained and then have non-toxic antifreeze run through. This means opening all faucets and allowing them to run until the freshwater tank is dry. Then close them back up, add the antifreeze to the tank, and open the faucet physically farthest from the tank. Allow the pumps to run until antifreeze comes out of that faucet, then close it up again. Go to the next-farthest one and repeat the process, until all have antifreeze running through. If your boat has a hot water heater, be sure to run both hot and cold faucets to make sure antifreeze has worked its way through the heater, too, if you can't drain it separately.
Pump out holding tanks and pump antifreeze through the head(s) on your boat.
If your boat has a portable MSD, remove and empty it. WARNING: Do not forget to remove a partially filled portable MSD or you may one day be facing an extremely unpleasant clean-up task.
Run raw water washdown pumps until dry; if that doesn't get all the water out of the system (you still hear gurgling) remove the end of the intake hose from the (closed) seacock, submerge it in a bucket of antifreeze, and run the pump until antifreeze comes out of the hose.
Winterize Chesapeake Angler Style
Follow all of the above procedures. When you forget the raw water washdown has been winterized and spray pink stuff all over the deck (which you will), grab a bucket and sluice it down before staining can occur.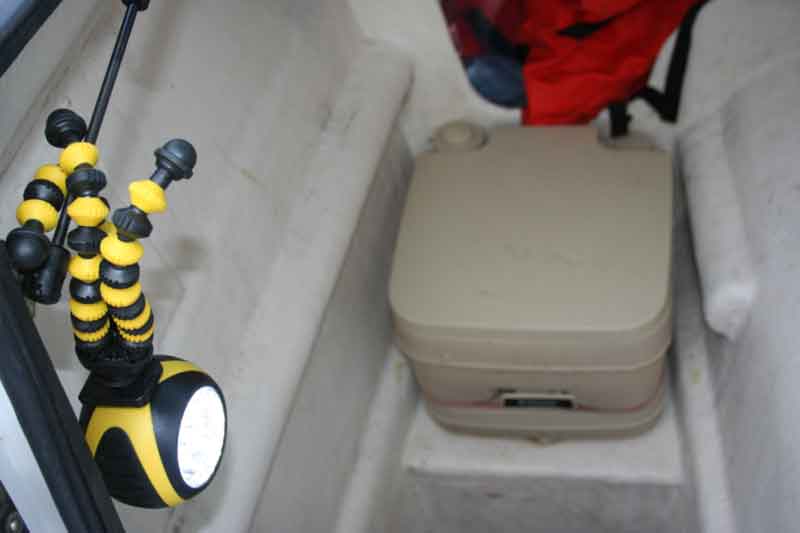 Winterize Other Parts of the Boat
Normal Winterizing Procedure
Livewells: run the pumps until the plumbing is dry. As with raw water washdowns, if you still hear gurgling pull the intake line and send some antifreeze through it.
Cushions: remove for winter stowage in the garage or basement.
Covers: shrink-wrapping the boat is best. If you cover the boat with a tarp be 100-percent sure it doesn't move in a breeze, because on very windy days the tarp can saw back and forth against outboard cowls or gel coat and wear away that shiny finish.
Integrated Coolers and Fishboxes: Make sure all are dry and drains are unobstructed.
Bilges: Remove the plugs and make sure the bow is elevated so the bilge drains freely. If your boat will live in a wet slip all winter long, DO NOT try the old lightbulb-in-the-bilge trick. This has led to more than one boat burning to the waterline, and in many cases will void your insurance. Instead, spring for a real bilge heater that's built to ABYC ignition protection standards and is UL approved.
Winterize Chesapeake Angler Style
Livewells: those with high-speed pickups need to be plugged to avoid ice build-up between runs.
Cushions: You have cushions on your boat? Other than the one on the leaning post these just get in the way of fishing, so we say stow them in the garage or basement — permanently.
Covers: Shrink wrapping the boat is the worst. Once it's on you can't take it off until you're ready to haul it to the recycling dumpster so if you're going to cover the boat, make sure it's an easily removed cover that you can deal with single-handed before impromptu fishing adventures.
Integrated Coolers and Fishboxes: Enjoy the fact that for once, you won't have to buy any ice.
Bilges: Remove the plugs, make sure the bow is elevated so the bilge drains freely, and place the plugs in your tow vehicle's arm rest. They will rattle around in there and annoy you incessantly every time you drive the vehicle, which is great because that way you won't forget about 'em when it's time to launch the boat. If your boat lives in a wet slip, remember — no lightbulbs.
Now fill up a Thermos bottle with your favorite hot beverage, crack open a pair of hand-warmers, and you're ready for some serious hard-core fishing done Chesapeake style.