Anglers looking for a new, moderately-priced but decent quality low-profile casting reel will likely run across the Abu Garcia Revo STX. The is Abu Garcia's mid-range offering, priced at about $160, and is a good choice for light tackle casting and jigging on suspended fish. We used a Revo for the past couple seasons; let's take a quick look at how its held up to life in the brine.
Lefties will be interested to learn that this reel is available in a left-handed version, which isn't true of the entire Revo line. In fact, one of the reasons we purchased this reel was because my son Max is a leftie, and we had a difficult time finding a quality reel that wasn't super-expensive, which he could comfortably use.
So far, this reel has been used mostly for stripers in the Chesapeake but it also made one trip offshore and was used for bailing mahi in the five to 10 pound range. As you could see in the video, one thing we've been very happy about is the complete absence of any corrosion. (Yes, that reel does get rinsed and dried after use in saltwater—as any should be). Another thing that's stood out is how light the reel is. In fact, at a mere 6.4 ounces, it's tough to find any that are lighter. Matched up with a 6'3" G Loomis Bronzeback, this rig is a total feather in your hands. Still, there's plenty of power in this set-up and although we haven't yet broken the 40" mark with this rig, have no doubt it's up to the task.
Down-sides? Though the manufacturer states max drag is 20 pounds, we couldn't get it much past 12 pounds. Cranking on the drag with a tool would probably take it farther, but does anyone really want to do that? We didn't think so. The maximum line capacity is also a bit on the thin side at 180 yards of 20-lb braid, but you have to expect less capacity with a low-profile model.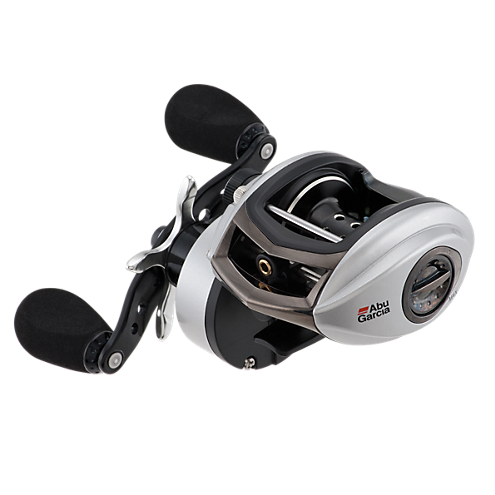 The bottom line? Thus far we'd say the Abu Garcia Revo STX offer a good bang for the buck. And while two years of use isn't really enough to judge long-term longevity, thus far, the reel's held up quite well.
For more information you can visit the Abu Garcia web site, but truth be told, there's not a ton of useful info (certainly not from an unbiased third party) that we haven't already talked about to be found there.