The fastest growing collegiate team sports in America are rugby, lacrosse, and… bass fishing? Yes, bass fishing, which first became a college sport of sorts in 1992 when students from Purdue University cast, cranked, and caught against their peers from Indiana University (Purdue won). At colleges all across the nation, groups of students have established competitive bass fishing teams to go head to head against their rival universities at the lake, instead of on the field. Bassmaster now has a five-region college trail plus a national tournament, with the ultimate prize being a slot in the Bassmaster Classic. Cabelas sponsors the Collegiate Bass Fishing tournament series. More importantly, college students nation-wide are creating clubs and teams to fish and fish hard. In fact, there are currently over 700 college fishing teams and clubs in the nation, with over 8000 collegiate anglers in total. Added bonus: since fishing isn't a NCAA sport, the winning anglers can legitimately pocket their winnings and used them to buy things like books and laptops, to further their studies. (Seriously – that's what they'll do with the money. Probably.)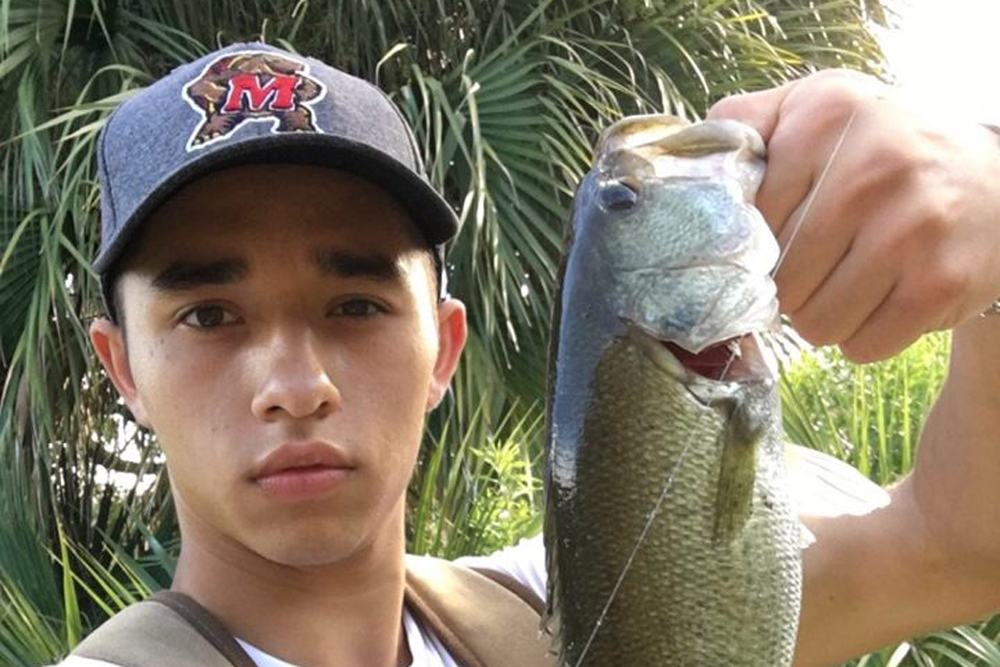 Before you shrug off the notion, note that in 2010 and 2011, a pair of anglers attending the University of Florida won back-to-back national championships and pocketed $315,000 in total winnings over the two-year period. Not too shabby, for casting between classes. Unfortunately, purses have come down significantly since then (when promoting college bass fishing was at its peak) and student anglers report that merely getting into a tournament can cost upwards of $500 per person – and that's if someone already has a boat.
In the Mid-Atlantic region, where our fisheries are so varied and so plentiful, would you expect the youthful anglers to have their sights set solely on one species? Of course not! The University of Maryland does, in fact, have a fishing club of its own. The anglers who've joined up fish for just about everything, just about everywhere (check out their University of Maryland Fishing Club FaceBook page and you'll even find a video of catching barracuda). And these kids can catch. The club does intend to compete in the bassing arena but the organization is young and still working on getting the boats and gear they need to be competitive. In the meantime, we thought we'd check in with the Terp fishers to see what kind of tricks they kept up their sleeves. The next time you go fishing, feel free to copy 'em – and for once, crib notes are allowed.
Fishing Tips from Terps
Terp Angler Stephen Lafleur: If you want to catch bass, it's the Texas rig all the way.
Dominic "Dom" Stecklein: Chatterbaits with swim bait trailers, baby!
William Broberg: Stick with Senkos, for beginners.
Austin Yescas: Fish the drop-shot, and fish it slow.
James Grace: If the bite is slow, fish a swim-bait slow.
Club team president Emma Mullineaux: If you're in muddy water, use a color that is greenish with a little shimmer.
Jimmy Freeland: I have a perch fishing tip – if you want to catch a mess of perch on the bay, the secret is soft shell crab.
Jake Buhaj: Just know the situation and the region, a lot more can be done with a few lures that work well rather than a mess of lures that you're not sure about.