You may have noticed that our recent trip to Florida resulted in several gear reviews, including the Okuma Azores spinning reel and the Yo-Zuri 3D Inshore Pencil, and in the videos attached to these reviews you see us catching fish. What did we do with those fish? Well, a few of them came home to the cleaning table. That's what gave us the opportunity to also give a real world test to Cuda Tools fillet knives. Ready to join in the fun?
The knives you saw here in action were just a couple from the wide range of fillet knives that Cuda offers. And you could see that they worked just fine, including on fish with tough scales like that tripletail. What you couldn't learn from the video - and what we couldn't learn from this brief experience - was how these knives will hold up in the long run, after extended use. Luckily, however, we can make a call on this. The trip to Crystal River was the second annual event that Cuda Tools participated in. Our Angler in Chief was there last year, too, and at that time Cuda sent him home with a nine-inch Titanium Bonded knife. (The less expensive version of the two knives seen here).
"What you're about to see is a worst-case scenario," said Rudow. "In May I put this knife on my boat. I not only used it to fillet fish, I also used it for chopping chunks while chumming and chunking. It was out in the Atlantic and used while bailing for mahi-mahi. It saw action on the Chesapeake dozens of times. And through all of that, I was very careful to be rather abusive. I didn't rinse it unless I was about to fillet fish for food. I didn't scrub it down after hacking through piles of bunker. I didn't dry it off. And I left it sitting exposed in a knife-holder on my boat, instead of putting it away. Then in late December when I pulled the boat, I left the knife sitting there. I didn't touch it until today, and here's what it looks like."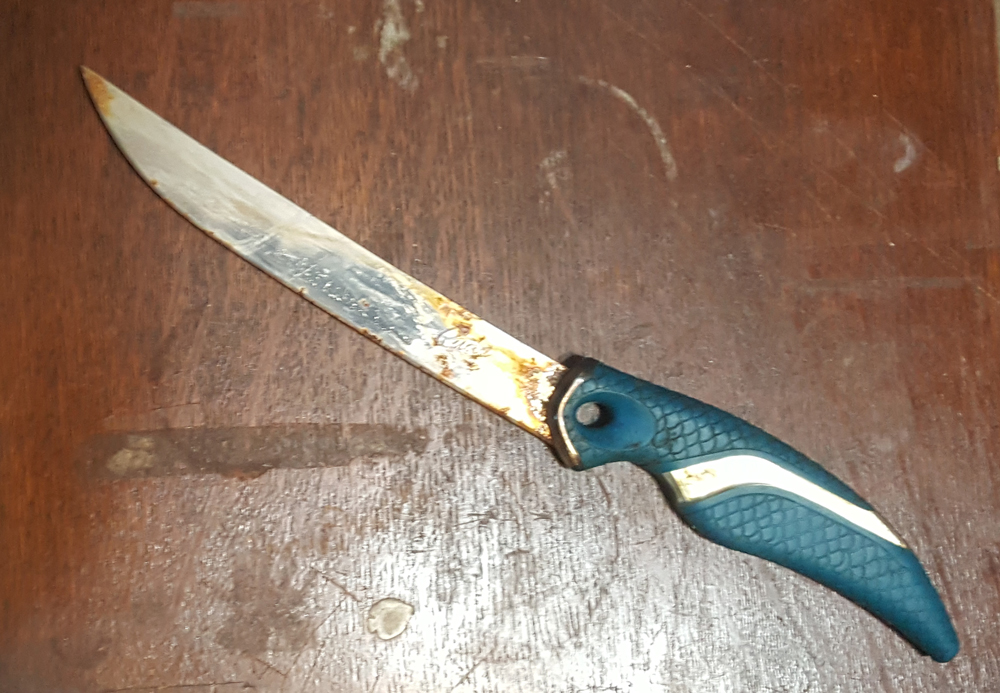 After a five-minute clean-up with hot water, some Dawn, and a scouring pad, this is what the same knife looks like: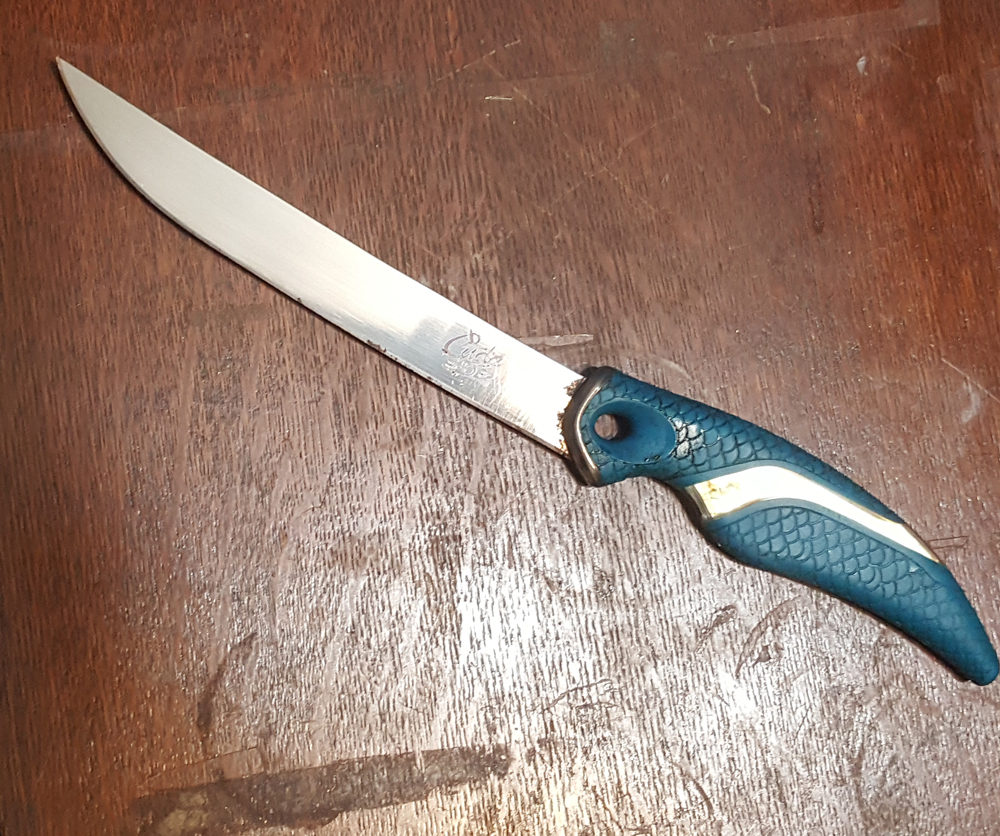 As you can see, the knife cleaned up exceptionally well. There are a few bits of rust remaining where it was tough to scrub with the pad around the handle, and a few flecks on the edge, but overall considering how this knife looked prior to clean-up it's a rather amazing recovery. And remember, this is after a worst-case-scenario year of use and abuse.
The bottom line? We have no problem giving these knives a big, fat thumbs-up. "If I can be this abusive to any piece of gear and it survives, I'm impressed," Rudow said. "I'm even more impressed that this was the case with least expensive type of knife. It costs just a hair over $20. Yep, this one's a thumbs-up for sure."
For more information, visit Cuda Tools.