If you want to score on true doormat flounder next summer, the best places to head are often the wrecks and reefs between 15 and 25 miles out off the coast. But fishing these deepwater spots for fluke is a very different endeavor than chasing flatfish in bays and inlets. It requires heavier gear and different offerings. What's the number-one tactic? Drifting Gulp! Yes, we know it will be too cold to give this a shot for months, but when the weather warms up remember this drill.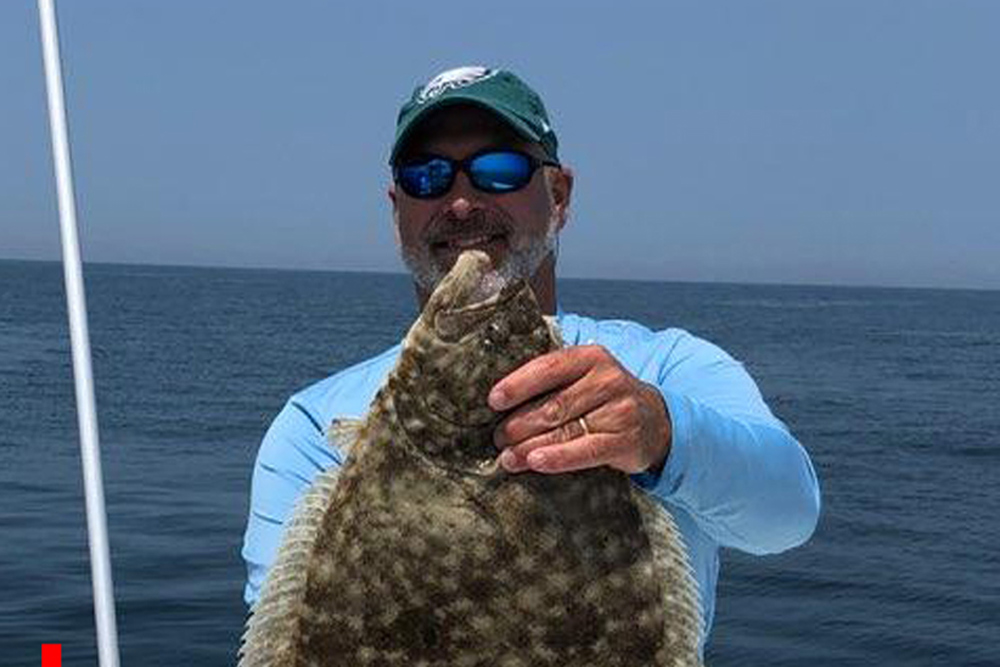 Tie a top-and-bottom Fluke Killer rig onto the end of your line. At the bottom, use a short length of light leader to attach a five ounce or larger weight (use heavier leads in deeper water and stronger currents, as necessary). Tying the leader between the main rig and the weight will often allow you to snap the sinker off and recover the rest of your rig, if it becomes snagged on bottom. Top color choices for the teasers include white, chartreuse, yellow, and pink.
Take a five-inch Gulp! Swimming Mullet and put the hook in through the bottom and out through the top about a quarter of an inch from the end of the bait. Use different colors for the top and bottom rigs, until you identify what the fish are most interested in on any given day.
Identify wreckage on your fishfinder, then position your boat to drift as close alongside it as possible. The flounder like to lie close by the structure, but if you drag your rig across it there's an excellent chance of snagging.
Keep the weight on bottom as you drift, and keep the line as close to vertical as possible. Occasional jigging helps sometimes and may hurt other times, so try adding different action until you feel out what the fish want. When you feel a fluke slam the Gulp! set the hook and start cranking.
Remember that the reef sites farther from the inlet tend to hold more large flounder, simply because closer sites get more fishing pressure. If you're just eight or 10 miles from the inlet and you're catching shorts, the best way to improve the size of the average catch is often to move out a bit farther from shore.
Check out this cool new video from Minn Kota. It was filmed off the Jersey coast, but they're using the exact same tactics as we apply off DelMarVa. Hint: be sure to get an eyeball on the rigs they're using, and how they jiggle those rod tips!