Call them dolphinfish, mahi-mahi, dorado, doe-does, or whatever you like, if you enjoy fishing for mahi-mahi you'll find the discoveries made by the Dolphinfish Research Program over the past year quite interesting. This species is much-beloved by many Mid-Atlantic oceanic anglers, since it battles with aerial displays, tastes great, and often bites when every other pelagic in the ocean seems to have lockjaw.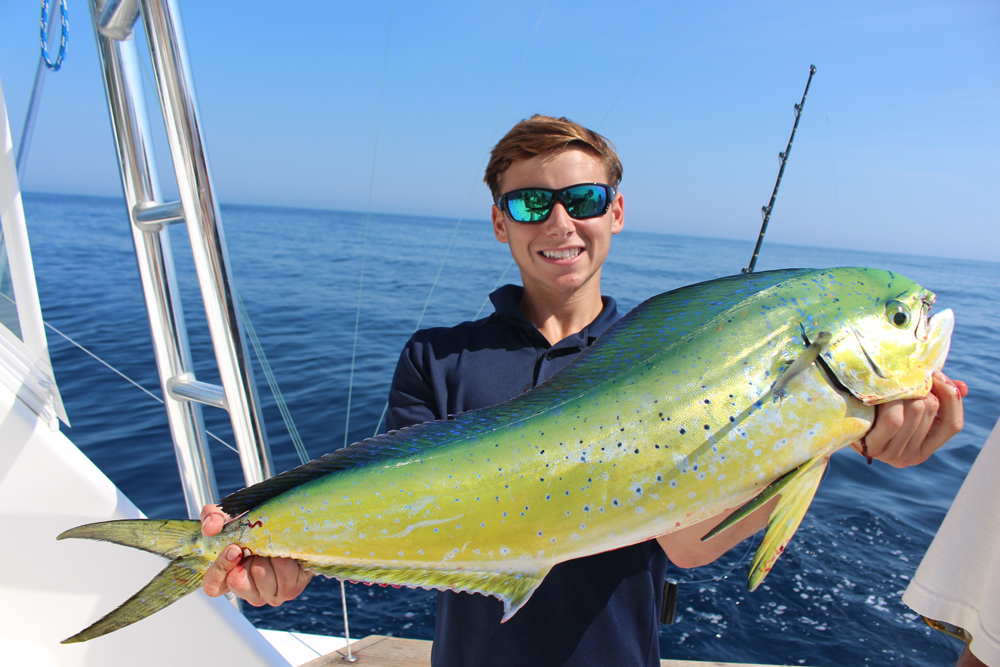 So, just what is the Dolphinfish Research Program? Part of the Beyond Our Shore foundation, it's a tagging program that's been going on in US and Caribbean waters for decades. Over 4500 people on 1300 boats have participated in tagging and releasing over 23,000 fish, and thus far, about 600 tagged fish have been recaptured. Since little is known about the life cycle and migratory patterns of these fish, the information gathered via the tagging program is quite valuable – and in some cases, quite eye-opening, as well. Here are some of the highlights from 2018 thus far:
These fish move long distances, in short time frames. One tagged in the Florida Keys this July was recaptured off the coast of South Carolina just eight days later. Recaptures through the month of June revealed an average movement by mahi of 55.45 miles per day.

You've probably heard that these fish have short lives and grow fast, and recaptures prove it. A 22-inch fork-length dolphinfish caught off Cudjoe Key, FL was recaptured after 11 months, and had grown to have a fork length of 46-inches. In less than a year it more than doubled in length, and went from a couple of pounds to around 30 pounds in weight.

Dolphin eat dolphin. This June, a commercial fisherman discovered a tag that had been affixed to an 18-inch fish… inside the belly of a 25-pound bull dolphin.

All indications point to a minimum comfortable water temperature of 68-degrees for this species, with one fish tagged via pop-up showing a range of 69.8 to 82.4 degrees.
One of the most interesting thing about the Dolphinfish Research Program is that you can play a role in it, just the same way CCA members can currently help tag striped bass as "citizen scientists." Visit Beyond Our Shores to find out how you can become a mahi tagger – or to report in, after catching a tagged dolphinfish.