Two months ago we brought you Fishboat Upgrades Part One: New Electronics, last month it was Fishboat Upgrades Part II: New Outboard Engines, and this month in part III of the series, we'll cover marine canvass, vinyl, and accessories. When I acquired my current boat it had sat unattended to for years, the outboards were done for, and the whole package looked more or less like it was ready for the junk heap. Fresh engines, wiring, steering, and electronics were obvious musts, but still, I knew she'd never be a beauty queen. The biggest upgrades beyond those aforementioned needs, however, had to do with canvass, vinyl, and accessories. And while the Writeaway will never have looks to kill, she does kill a lot of fish. Believe it or not, those upgrades help.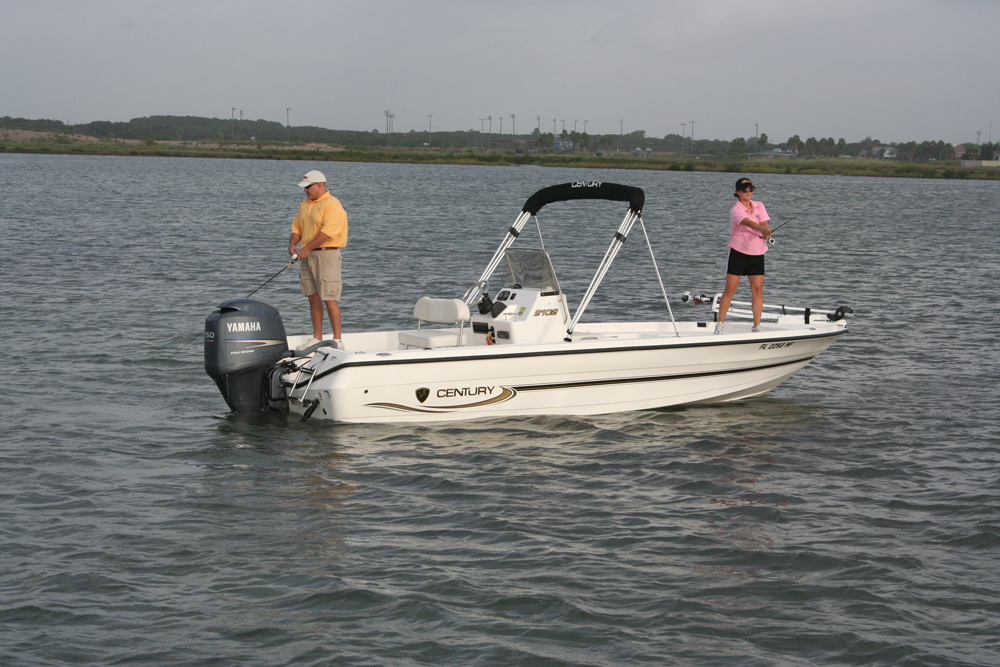 Canvass Considerations
Canvass is one of those things on a boat that requires regular replacement, no matter how well you take care of it. This is important from an angler's perspective because that canvass is what gives you protection from the elements, allowing you to fish longer and harder. In all likelihood, every five to 10 years T-top canvass, console covers, clear windows, and helm enclosures are going to need replacement. For most of us this will mean going to a canvass shop and having the job done custom, unless you happen to have a very popular boat that's been patterned.
One resource many boaters don't know about is Great Lakes Boat Tops, which makes a variety of canvass for a huge number of manufacturers, has patterned over 15,000 models, and does sell replacement canvass directly to the public. If you're going to have replacement canvass made, seeing if they have your boat pre-patterned is a great place to start.
Wherever you get your canvass from, choosing the right material is important. In most cases you'll be choosing between acrylic, polyester, cotton-polyester blends, and nylon. Here's the scoop on each:
Acrylic – Acrylic is considered the best choice and is what Sunbrella is made of. There's only one down-side to choosing it: it's also the most expensive marine canvass on the market.
Polyester – This is considered a good all-around marine canvass, with good abrasion resistance, breathability, and a long life-span. It also holds up well to abrasion and UV rays. Plus, its expense is reasonable.
Cotton-Polyester Blends – These are less expensive than the above options. However, they can't be expected to last as long and will degrade n a few years merely due to the effects of the sun. Unless your boat is garage-kept, it probably isn't a great choice.
Nylon – This is the least appropriate material for marine use. It's cheap, sure – but in the long run buying nylon for use on your boat usually turns out to be a waste of money.
Along with material considerations, you'll want to specify that any places the canvass comes into contact with parts of the boat, like where it sits against pipework supports or wraps around a fiberglass corner, gets reinforced. Double-stitched hems and seams will last longer, and loops, grommets, or rings where the canvass is secured should have stitched webbing or reinforcements to ensure longevity.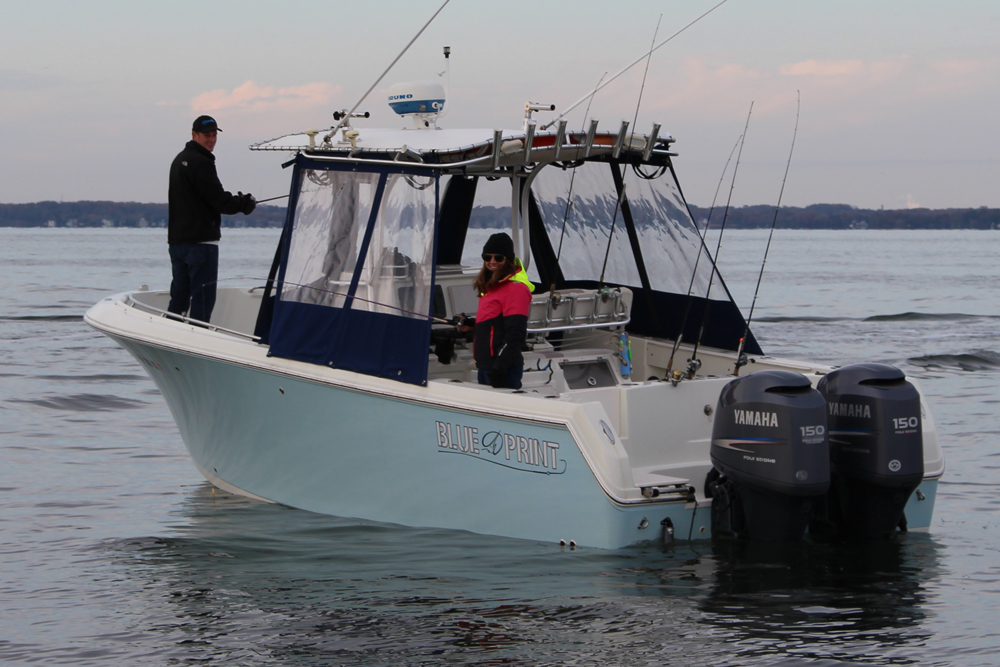 Canvass Tip: Dark colored canvass usually lasts longer than light colored canvass, because the additional dyes and pigments boost UV resistance.
Vivacious Marine Vinyl
Vinyls, particularly exterior seat cushions, are another part of a fishing boat that can become an eyesore. Mold and mildew discoloration followed by cracking and ripping means that in many cases, you'll only get eight to 12 years out of a set of seat cushions. The best way to extend this life-span is to clean they vinyl on a regular basis with soapy water; mold and mildew attach themselves to dirt and grime in the material, and grow from there. You should also spray your vinyls down with a vinyl protectent several times a season.
When it's time to replace your boat's vinyl, you'll almost certainly need to go to a custom shop. There are services out there that will provide pre-cut vinyls using your old material as a template, but this leaves the installation – which can be quite tricky – to you, and we'd suggest thinking twice before going this route.
Wherever you get your vinyl, there are a few key things to look for. The biggest factor is material weight, which is measured in ounces per square yard. A vinyl with 28 ounce material is commonly called "marine grade," but check because some vendors will use lighter vinyl and call it marine. Some heavier-duty vinyls range up to 34-ounce material and as you might guess, heavier is better, but also more expensive.
Mildew and mold resistance is another important factor, because this varies from vinyl to vinyl depending on what and if an anti-fungal and/or anti-microbial treatment has been added. These treatments retard the growth that turns vinyls dingy.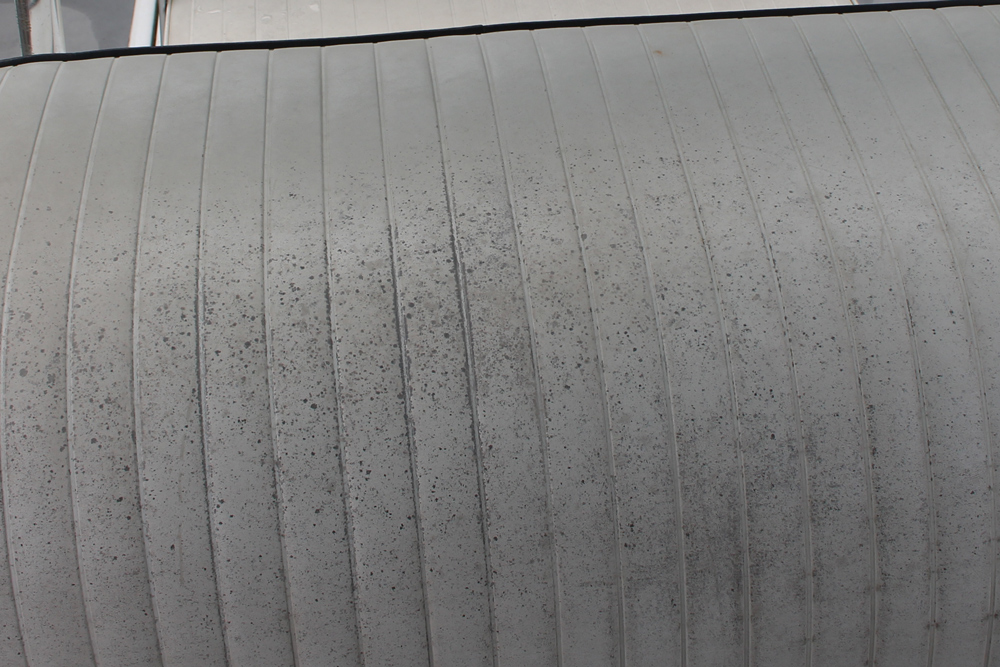 Vinyl Tip: Bonus points get awarded to vinyls with antimicrobial treatments that conform to ASTM (American Society for Testing and Materials) G21 standards, which rate resistance of synthetic polymeric materials to fungi.
Awesome Boating Accessories
Whether you're looking at rail-mounted rodholders, brackets, mounts, add-on cupholders or cutting boards, we can make this simple: choose from 316-grade stainless-steel, aluminum, or high-density polyboard. Regular old plastic, which is quite commonly seen in marine supply stores, will almost always disappoint you in the long run. How many of us have mounted plastic rodracks in the boat, only to see them crack and break over time? How many plastic cupholders have we broken? We can almost see you nodding in agreement, because we've been there, too.
Along with choosing the best materials when you look at accessories for your fishboat, also consider how you secure them. Screws are rarely the best bet, since they tend to back out of fiberglass. They get a good bite in wood, but they also pierce it and even when you seal the fitting properly, introduce the potential for future rot issues. One exception is high-density polyboard, which screws can get a good bite in and don't harm beyond the holes they make. In virtually every other situation, however, through-bolts with nylock locking nuts are a far better bet. Any items that will be under stress should also be backed. Washers will help, but if something is going to be exposed to significant force installing a polyboard or aluminum plate may be wise.
Most places you'll make a hole to secure an accessory should be sealed to prevent water intrusion, and 3M 5200 is almost always the best material for this job. While it used to be a bit risky – this stuff hardens to be so strong it can be virtually impossible to remove – today we have 3M Anti-Bond, which makes removing the 5200 a piece of cake. Silicon is the other commonly used option, but it rarely forms a seal anywhere nearly as reliable as 5200. One down-side: get this stuff on your hands and it'll be there for days. Get it on your clothes and the damage is usually permanent.
Accessory Tip: Any time you rail-mount on aluminum consider adding a rubber spacer or insert between the accessory and the rail. Otherwise the anodized coating can be scratched, allowing the metal to deteriorate.
Decking with SeaDek 
Of all the upgrades I've given Writeaway, one of the most valuable has been decking the boat with SeaDek. This firm foam comes in sheets which can be easily patterned and cut to fit your boat (doing my 22-foot center console took 16.5 hours of work). It makes standing and especially kneeling on the boat much more comfortable, and at the end of a full day of fishing I estimate my body is between 10 and 20 percent less tired than it used to be. The amount of material needed to DIY deck the boat costs just under $1,000, and if you're willing to spend a little more than twice that much, you can template your boat and have SeaDek router-cut the material, so all the corners, edges, and seams look perfect. There's also a SeaDek-certified installer in the Mid-Atlantic region, called Chesapeake Manufacturing which can do the entire job for you.