Fishing reports published in print are generalized and weeks may have passed before the report gets into your hands, so for timely up-to-date reports, visit our Fishing Reports online. Current reports will be published every Friday by noon — just in time for your weekend fishing adventures. In the meantime, here's our monthly prognostication.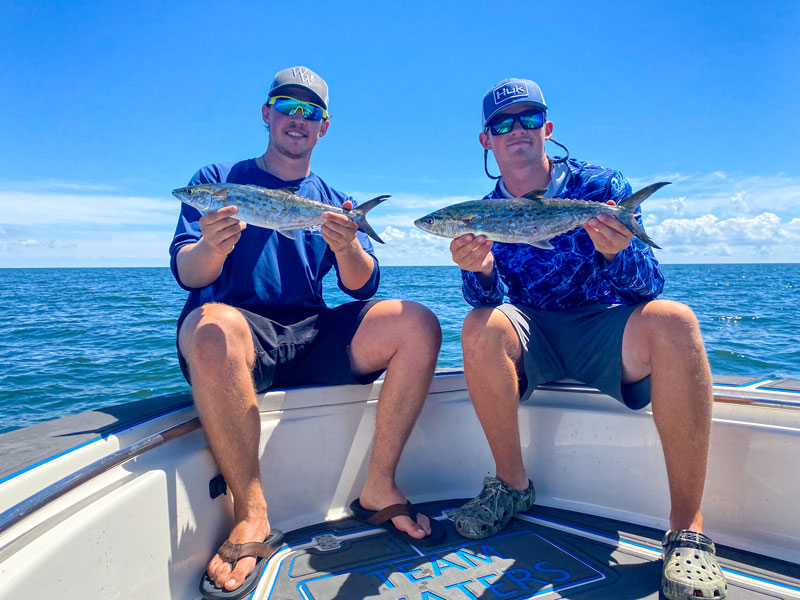 Editor's Note: HAPPY one-year anniversary to Dillon, who began working on these reports a year ago this August and has been doing a fantastic job for all us anglers, each and every week since!
COASTAL FISHING FORECAST
The heat of summer is on, but will there be some additional heat generated by screaming reels at the offshore grounds? The chances are good we'll have action at the canyons, but if the tuna and billfish are in short supply remember that at this time of year flotsam and floats are almost always loaded up with mahi-mahi. There's a good chance of finding them inshore, too, around the bass pots from 15 to 30-plus miles out. Added bonus: there should be plenty of other inshore options if those dorado don't come in close, and remember that the past couple years several of the inshore shoals from Delaware through Virginia have had held solid numbers of cobia.
FRESHWATER FISHING FORECAST
This can be a slow month on the freshwater front, as many waterways are warm enough to send the fish into a funk. Daybreak and sunset will likely offer windows of opportunity, as the fish in reservoirs and ponds tend to be most active when it's cool out. Catfish sharpies: night fishing can also be a way to enjoy lots of action.
WAY NORTH FISHING FORECAST
Blue catfish and snakeheads can be depended upon to stay active through the heat of summer, and with a little luck, when striped bass open back up on the first of the month the edges of grass beds on the Flats will prove productive. Remember to check the DNRs Striped Bass Fishing Advisory Forecast, and when it's in the red, choose a different target during the heat of the day.
UPPER BAY FISHING FORECAST
Anglers in this area have undoubtedly spent the tail end of July counting down the days to rockfish reopening, but again, keep tabs on the Striped Bass Fishing Advisory Forecast and remember that when it's in the red it's best to avoid fishing for this species. Luckily, August is a prime month for catching perch and there should be some fat cats around to play with, too.
MIDDLE BAY FISHING FORECAST
Just how far up have the Spanish mackerel progressed thus far this summer? Are there hordes of bluefish around? And, what about those big bull redfish? If those mass schools of reds chase bait in the Middle Bay zone as often as they did last summer, we'll have plenty of options to keep us busy through August. Note: the past three years in a row the mackerel and blues have been thick in the Poplar-to-Choptank zone, and reds were popping up in the greatest numbers from the Choptank to Bloodsworth along the eastern side channel edges.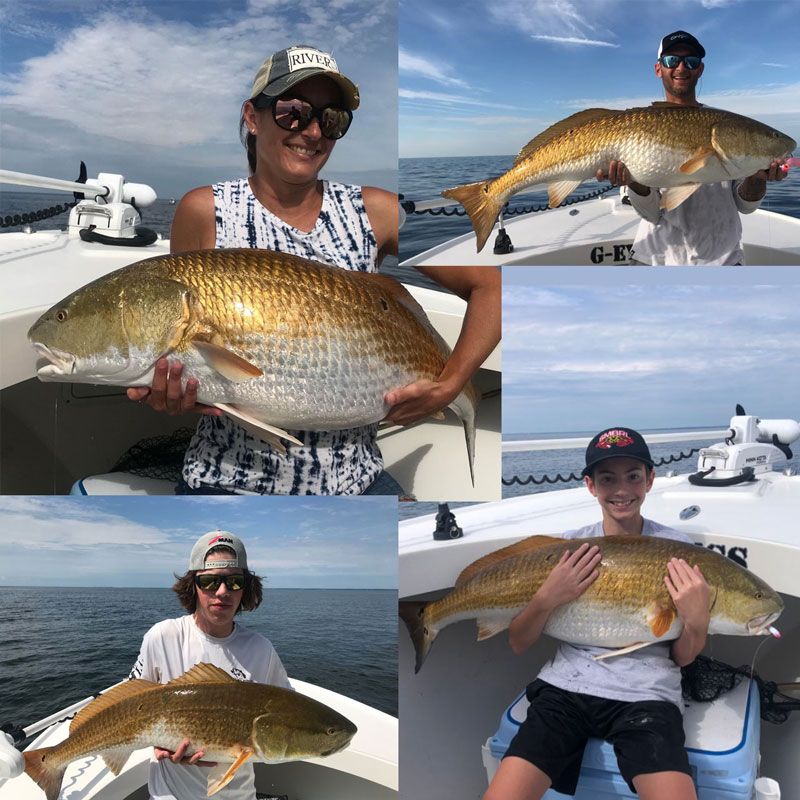 LOWER BAY FISHING FORECAST
The middle of the summer is here, and our lower Bay options should give us plenty to choose from. Macks and blues chasing bait in open water — don't forget the binoculars so you can spot those birds from afar — bulls roving around looking for dinner, and hopefully the cobia will give us some action, too. Let's also remember that last year we saw sheepshead come as far up as the Target Ship, so any lower Bay wreck or reef could be holding 'em right about now.
TANGIER, POCOMOKE, AND LOWER SHORE FISHING FORECAST
If the heat becomes overbearing the shallows may get slow after the sun is high in the sky, but look for windows of opportunity when sunrise or sunset more or less coincide with high tides and moving water. And don't forget that last season there were lots of Spanish mackerel and blues busting in the open water. Be sure to load up on spoons and planers before leaving the dock.
WAY SOUTH CHESAPEAKE FISHING FORECAST
The options in this neck of the woods are virtually limitless at this time of year, but a big one many anglers will be looking to take advantage of is sight fishing for cobia; wait for those calm, sunny days and enjoy a fight that few… er, maybe zero… other species that prowl Chesapeake waters can match. Meanwhile, anglers working the CBBT will be able to find sheepshead, spadefish, and more. Remember that last year good numbers of trigger fish moved in here and there was even a solid bite for pompano for a couple of weeks in early August.