Fishing reports published in print are generalized and weeks may have passed before the report gets into your hands, so for timely up-to-date reports, visit our Fishing Reports online. Current reports will be published every Friday by noon — just in time for your weekend fishing adventures. In the meantime, here's our monthly prognostication.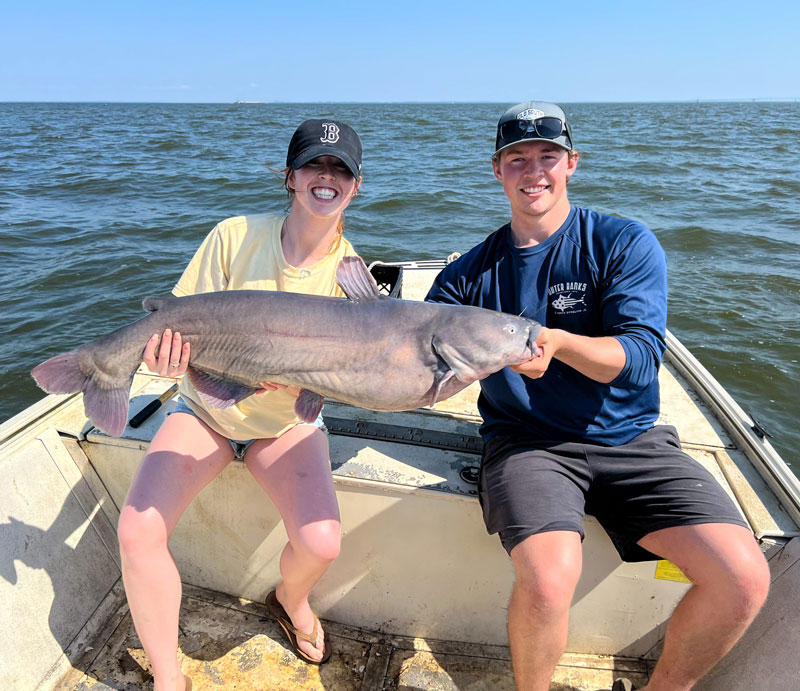 COASTAL FISHING FORECAST
Whether you're bound for blue water in search of an early fall white bite or headed to the wrecks and reefs for sea bass and flounder, September is an awesome time to fish the coast. There should be a solid panfish bite in the surf for kingfish, snapper bluefish, and maybe croaker or spot as well. The big question on everyone's mind? Will a named storm roar along the coast and churn our waters… fingers are crossed that the weather remains calm, and the fish bite all month long.
FRESHWATER FISHING FORECAST
Get ready for a big fall wakeup, freshwater fans. When a few fronts bring dropping temperatures we can expect the bass to shift out of summertime mode and extend their feeding times beyond daybreak and sunset. The most extreme uptick in freshwater action is likely to come from popular vacation spots like Deep Creek and Lake Anna, however, as there will be a huge drop in traffic as schools go back into session and summer winds down. Snakehead hunters who love fishing topwater should get in their licks quickly, though, because the past few years of reports shows that this bite usually fades a bit once a chill creeps into the air. After that, subsurface offerings like minnow and swimbaits tend to prove more effective.
WAY NORTH FISHING FORECAST
In this neck of the woods a whole lot will depend on rainfall levels and water quality at this time of year. Catfish will likely be the most reliable option, from the dam pool clear down to the flats. Remember, though, that as soon as the grass beds begin to die back bass will be feeding hard along the edges. Spinnerbaits and lipless cranks often stand out in this scenario, while wacky rigged worms tossed to structure in or near the weeds often produce, too.
UPPER BAY FISHING FORECAST
Considering how hot the upper Bay has been for rockfish the past few years we're thinking it will likely be a good September around here. That said, don't forget that this month is commonly a great time to find perch schooled up in big numbers on all those upper Bay knolls and shoals, like Six Foot, Seven Foot, and Belvidere. Grab a Chesapeake Sabiki, tip the hooks with bits of Fishbites bloodworm flavor, and you should be able to enjoy nonstop action.
MIDDLE BAY FISHING FORECAST
September is often the highwater mark for species diversity in the Middle Bay: rockfish, bluefish, Spanish mackerel, red drum, speckled trout, cobia, and all the bottom fish one could hope for should be biting at one point or another this month. Which bite will be the best? We can't predict, but we certainly can hope — and considering how many big bull reds inhabited the middle Bay zone last season at this time of year, we're hoping for a repeat.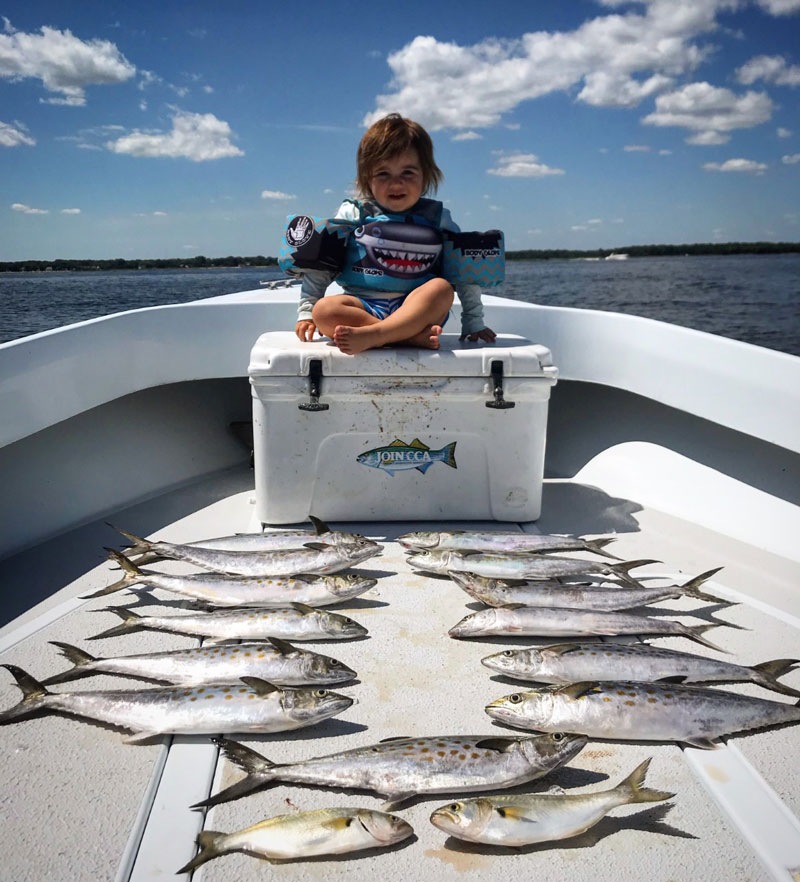 LOWER BAY FISHING FORECAST
Lower Bay anglers enjoyed a rush of late summer bulls as well, and no doubt everyone south of the Potomac and north of Poquoson will have their fingers crossed for more of the same in 2023. If you're tossing jigs just make sure you're using bite-proof tails, because if this September is like the past few there will be snapper blues around. Lots and lots of 'em, as well as Spanish mackerel until we have a few chilly nights.
TANGIER, POCOMOKE, AND LOWER SHORE FISHING FORECAST
It's about time for a fall speck run, people! The big question in our minds: will we have relatively low numbers but extremely high-quality fish, as we had early this season? Or, will bigger numbers of smaller fish show up? We don't know. But we do know that open water angling was also particularly hot in the Sounds and along the ESVA last September, with roving bands of Spanish mackerel and blues plus some nice redfish swimming around out there. Let's hope that happens again.
WAY SOUTH CHESAPEAKE FISHING FORECAST
The best thing about this zone of the Bay is that you can never say never. Never say you'll never catch X, Y, or Z, because you never know what will show up next. The list of potentials is too long to list out, but we'll note that as a rule trollers pulling spoons and plugs can expect Spanish mackerel, blues, and ribbonfish; the inlets should produce plenty of slot reds for those casting jigs or shrimp; there will likely be some nice flatfish hanging on the channel edges; sheepshead ought to remain available around pilings and the cement ships; and bull reds and cobia should both be roving near the CBBT. Whew — that's a lot of options!