Whether you like trolling, jigging, or chunking, when it comes to offshore fishing you need a reel that's built tough. Really tough. And the number-one reason we like the Penn Torque is because our test reel has held up to several seasons of bluewater action without missing a beat.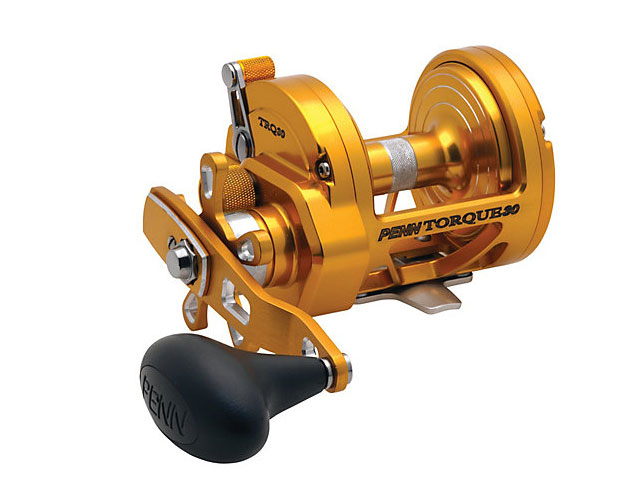 We used it to jig for bluefin at the Hambone. We used it to deep-drop for golden tilefish. We used it to troll for yellowfin. And the Torque didn't let us down. This reel is available in both star drag and lever drag versions (the star drags go for about $100 less than the lever drag models, which range from $549 to $599). It has machined and anodized aluminum body and side plates, and a forged aluminum spool. The main and pinion gears are stainless-steel. And they have six ball-bearings. Sizes range from a TRQ12 (which holds up to 420 yards of 20 lb braid) up to the TRQ 40 (which holds 785 yards of 50 lb braid). Star drag models hold a hair less than the lever drag models. 
What about retrieve rate? A 6:1 gear ratio translates into a range of from 28" of line per crank (for the 12), to 42" per crank for the 40. Drags are made with Penn's HT-100 drag material and they put out 25-lbs. Lever drag models also offer dual speeds, which essentially halve the ratio.
What didn't we like, after long-term use with the Torque? The lack of lugs. Older Torque models had 'em, and we miss the ability to strap into stand-up gear. That said, you can always add aftermarket lugs like those made by Maxel.
The bottom line? Whether you're a jigger or a troller or a chunker, the Penn Torque is a reel worth checking out. The next time you're in your local tackle shop, give one a spin. You can also get more info by visiting Penn Reels.