Many sharpies like to bounce jigs or Gulp! while fishing for flounder in the Chesapeake and nearby coastal DelMarVa bays, but this type of fishing does take a certain amount of expertise. Beginners may want to stick with the old-school tried-and-true KISS method: drifting a squid/minnow "sandwich."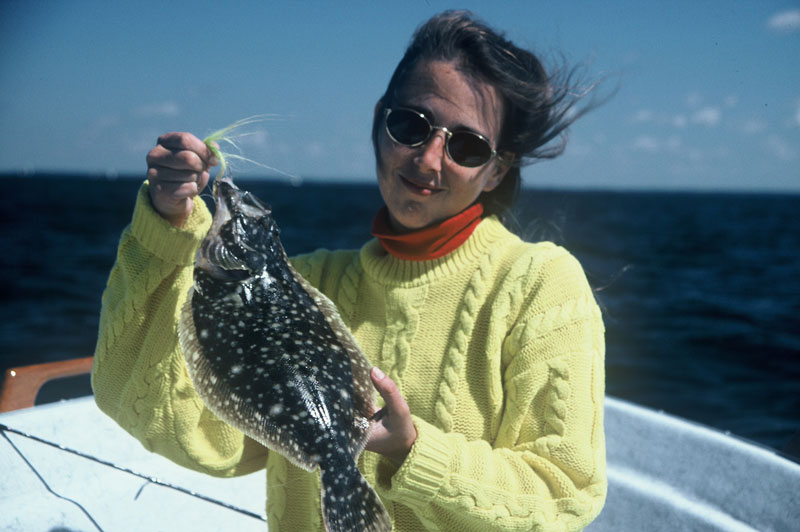 Here's the drill:
Tie a Fluke Killer rig on the end of your line, with enough weight to keep it on bottom as you drift.
Slide a squid strip about three to four inches long onto the hook.
Add a minnow, putting the hook in through the lower jaw and out through the top jaw.
Set your boat up for a drift that will take you across a shoal, shelf, or drop-off between five and 25 feet of water.
Lower the rig to the bottom, and let it bounce along as you drift – keeping contact with the bottom at all times is critical.
When you feel a flounder first grab the bait it will feel like a jiggle-jiggle-jiggle, but don't set the hook at this time or you'll have a swing and a miss.
When the jiggling turns into a thump-thump-thump (the feeling of the fish swimming away once it's completely swallowed the bait) swing for the stars and set the hook with vigor.
Here are some options for basic Fluke Killer rigs: