It's a fact: kids LOVE fishing! Start 'em out young and keep 'em happy with these kid-friendly fishing tips: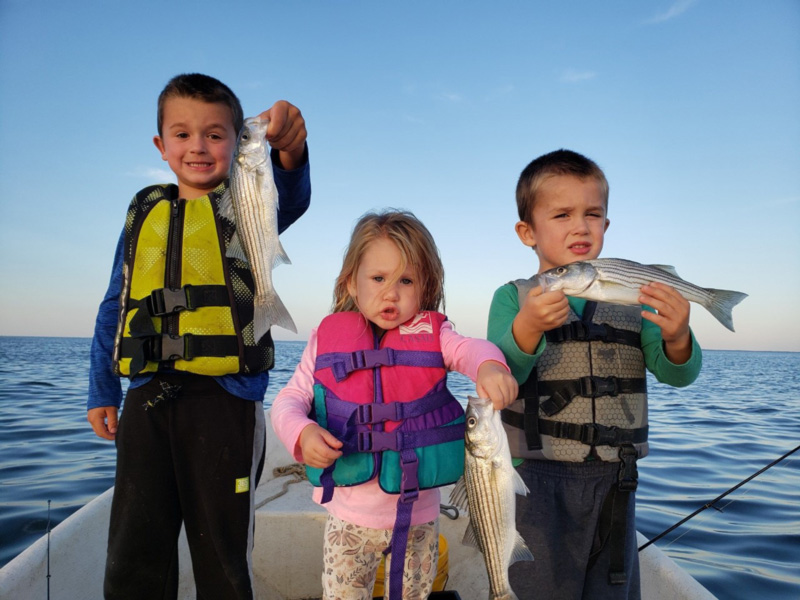 Keep them entertained. That means fishing for numbers instead of size, because kids need fast action or they lose interest in a heartbeat. A livewell full of minnow (or whatever you may reel up) can help keep them occupied, too.
Keep them contained. It's sometimes easier to keep track of the tykes in a small open boat, as opposed to a larger boat with multiple areas.
Keep the snacks coming. In fact, you may want to think of fishing as one long snack-time interrupted by reeling up a fish now and again.

A smile like Brady's is what it's all about.

Keep it short. A couple of hours of fishing is usually all those little tykes can handle before growing bored. Don't try to stretch things out after they get antsy, or they may not take to the experience.
Keep to the shore in a breeze. Nothing's worse than when a child gets seasick or bounced around in rough seas. If the wind's blowing, head for a local pond or river instead of fishing from a boat. (If someone on your boat does start getting sick, we hope you've learned some tips and tricks from Winning the Epic Battle Against Seasickness).

Fast bites kept Julia happy. (PS – we love those stylin' sunglasses!!)

And of course, keep 'em safe.
Editor's Note: as this tips list goes to print, it's growing rather chilly outside. While it may seem a bit obvious, we feel like we'd be remiss if we didn't also remind all the adults out there to make sure the kids are dressed properly for the elements.