Fall is an awesome time to buy a new boat. Some dealers are looking to unload last year's models so good deals abound, and other have just received hot new offerings for the next model year that are easy to get excited about. You're not under any pressure to rush things before the season starts, yet there's still time to get in on the fall bite before 2018 draws to a close. And that's why come October 11 - 14, the United States Powerboat Show in Annapolis is the place to be.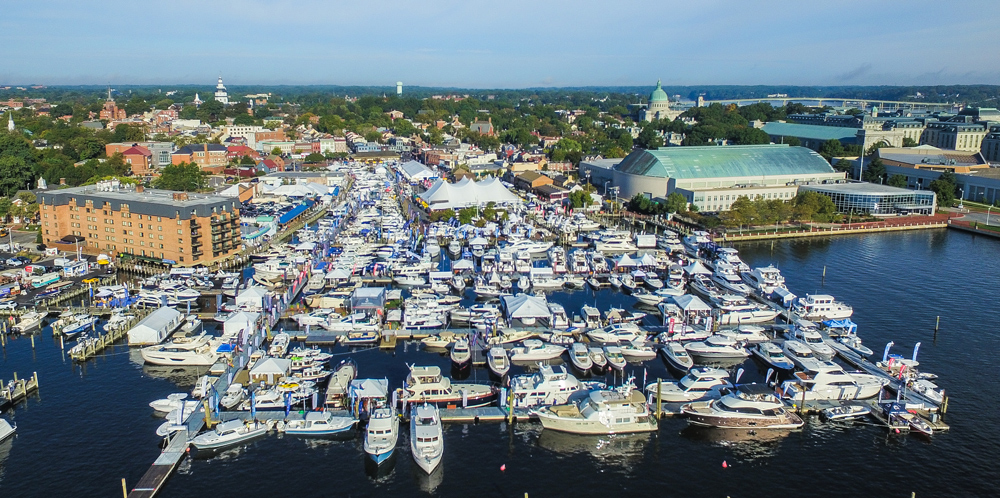 Well, okay, there's one even better reason to travel to Annapolis at this time of year – the peanut bunker will be pushing out of the rivers, and hordes of stripers should soon churn the water in celebration. Which event takes priority? If you're in the market for a new fishboat, there's only one acceptable answer: both. And that's before we even mention the availability of painkillers on the docks. So plan a fishing trip or two, plot in some boat-shopping time, and as you walk the docks keep your eyes peeled for boats sporting these sweet new features and functions.
Fiberglass advancements continue to make modern boats better. While vacuum-assisted fiberglass layup and two-part molding used to be unusual, today it's quite common. That means fiberglass parts have the ideal resin-to-glass ratio, making them as light as possible while maintaining full strength. Added bonus: the undersides of hatches and the backs of doors are fully finished with gleaming gel coat.
Other advancements that are becoming commonplace include the use of Kevlar reinforcing, anti-microbial (read: anti-mildew and mold) multi-density foam in seating, the extensive use of Deutsch-style waterproof electrical connections, "Soft Touch" UV-resistant vinyls, and digital switching systems. Yes, you're right — all of these advancements do add cost to the price of a boat. And some of today's boats seem to carry rather eye-popping price tags. But these same things also increase the value of what you're buying, and they make today's boats stronger, lighter, safer, more comfortable, and more fun to run. Plus they add to a boat's longevity, which leads to better resale values. So in the long run, more of the initial cost can be recouped.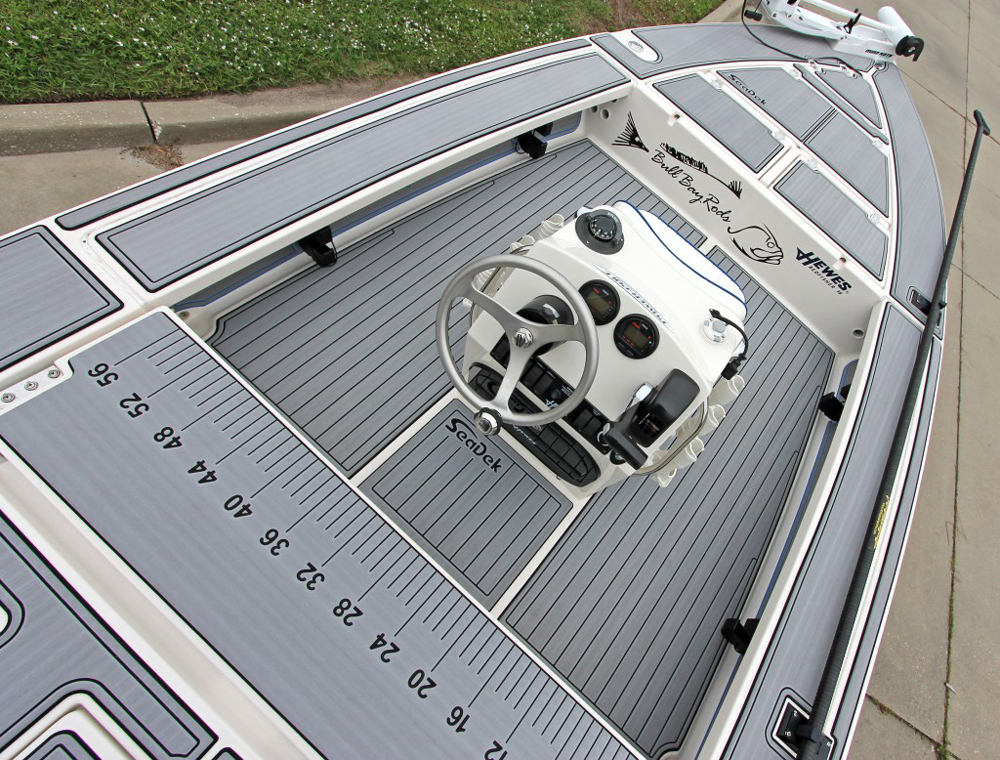 More comfortable deck designs are another area that's seen significant progress in the past few years. The extension of forward console seating on mid-sized and large fishboats is a prime example. In the past we used to see rather uncomfortable, bench-like seating or cooler seats in this spot. But many builders have begun extending the front of the console, turning it into a full-blown lounge. Not only is it a lot more comfortable to sit in, but you usually get a generous bulk-stowage area (read: giant fishbox) underneath it, too.
Another perk that's showing up on more and more boats: folding inwale seats. Sure, we've seen these at the transom in the form of bench seats for years, but more recently many builders have taken to including them on either side of the cockpit as well. It's not really a fishing perk per se, but it does add to the boat's flexibility and can make the less-dedicated anglers in your family happier about choosing a particular boat. One recommendation: Make sure you manipulate these seats several times, when checking out a prospective model. Some are harder than others to swing up and down.
Finally, also look for high-density foam deck and swim platform padding. This stuff isn't perfect in all ways. It does add cost, and can come loose and require re-adhesion when not properly affixed. That said, it increases your comfort level astronomically. It absorbs vibrations and pads the entire boat, which makes a long day of fishing much easier on your back, feet, and knees. It cleans up easily, isn't hot underfoot on sunny days, and is non-slip even when wet. Unexpected Fishing Feature: drop a lead weight or drag a tacklebox across this stuff and it won't make noise like fiberglass would, preserving your stealthy angling abilities.
Powerful changes are evident in the word of outboards. Most of you will have heard about Suzuki's DF350A (which we looked at in Hot New Gear) with its twin-prop design by now, but it's still worth mentioning because this propulsion system increases the choices available to boaters in need of gobs of lift, heavy-duty torque, and improved dockside handling. Newer and of interest to those seeking to maximize the number of horses on the transom is the Yamaha F425 XTO outboard, a beefy new V8 that is Yamaha's largest outboard ever produced. Power-hungry boaters will also want to know about Mercury's shift to naturally-aspirated engines for the bulk of their product line, including a line of new V6 and V8 engines ranging from 175 to 300 horses.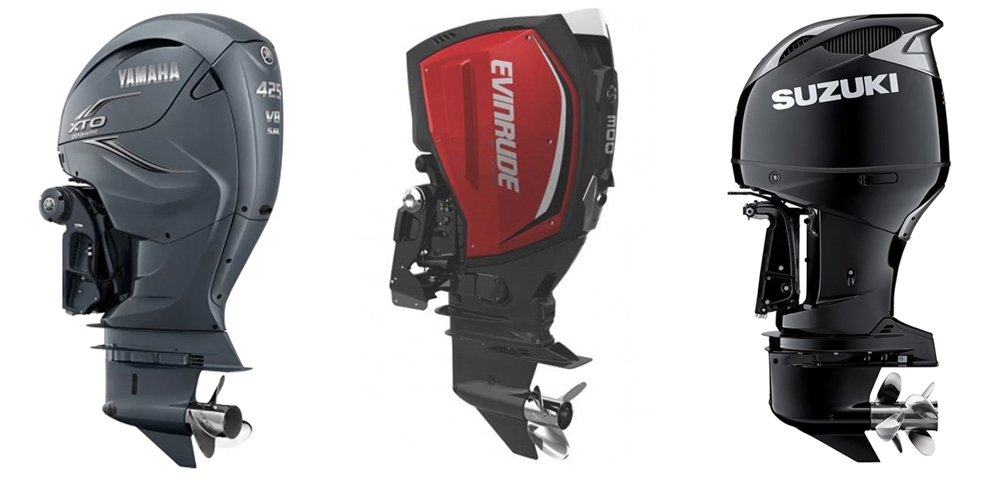 Evinrude doesn't have any new offerings since they rolled out the latest G2s, but they did make an announcement this summer that's certainly an interesting new twist: they purchased boatbuilder Alumacraft, and created the BRP Marine Group. You can bet there will be more developments in this story in the future, too, since BRP President and CEO Jose Boisjoli was quoted as saying the acquisition was "a natural first step."
Despite all of these advancements, the most revolutionary changes you'll find on the latest crop of boats has to do with — no surprise here — the electronics you see at the helm. All of the major marine electronics manufacturers have been developing MFDs and combination chartplotter/fishfinders that are evolving towards becoming the "brain" of your boat. These new units have the ability to control multiple systems ranging from flipping on the lights and livewell, to adjusting the autopilot. Most feature touch-enabled interfaces that mimic those of your smart phone. Even more impressive, they now have built-in WiFi that allows the different components of your boat to communicate with each other and in some cases, with the outside world. You no longer necessarily need a cable to connect your radar dome to your helm; you can operate your chartplotter, fishfinder, or switching system from a cell phone app; charting updates (including those created in real-time with the pings from your own fishfinder and chartplotter) can be up- or down-loaded automatically; and in some cases you can even remotely turn on or off things like lights, pumps, or even air conditioning systems – before you even leave your house in the morning.
What's that? You say you're not sure this is the right time to buy a boat because your kids are approaching college age? Today's helicopter-parented youth need to learn to stand on their own two feet and you'd be doing them a favor if you took that college savings fund and spent it on a shiny new center console, instead. Or, maybe your wife wants a new car? Remind her that she'd be healthier and happier if she biked to work every day. Perhaps you'll have some hefty hospital bills to pay, because after that last suggestion, your wife lowered a blunt object onto your forehead at a rapid pace? That's nothing a quick and inexpensive trip to Canada can't fix – leaving you with plenty of payola left over for that red-hot new fishboat.
Boat Show Shopping Tips
To make the most of your time at the boat show you need to learn as much as possible, so you'll be able to make the very best pick when it comes time to sign on the dotted line. Here are a few tips to help ensure success.
Take pictures — lots of pictures — while you're at the show. Whenever possible, also snap off a shot of the displayed specifications sheet and sticker price. This will help you keep different models, pricing, and details sorted when you go back through your boat show materials.
Before you make any decisions about the value of different boats, be sure you're comparing apples to apples. One manufacturer may call an item a standard feature that's included in the price, while another calls it a cost-adding optional feature. By the time you get all the features you want this can make a huge difference in the final cost of any particular boat, and if you don't figure out the "real" cost ahead of time, it's easy to misunderstand what the actual bottom line will be.
Although we believe you're best-served by thoroughly researching all options before you make any final decisions, remember that the dealers are at the show with one thing in mind: selling boats. If you're willing, able, and prepared to sign a contract at the show, you may be able to strike an unusually good deal.
Looking at a New Boat? Be Sure to Check Out:
Behind the helm. Far too often, people never take a peek at the wiring on a boat they may be buying. Is it well-loomed and secured? Or is there a rat's nest back there which will one day lead to a whole lot of head-scratching when you have an electrical problem?
In the bilge. Here's another spot people neglect to check out, but easy accessibility to the pumps and seacocks are will have an impact on your boating experience. Also check for the ease of accessibility when it comes to fuel/water separators, batteries, and rigging chases.
Anchor lockers. Few buyers give this area of the boat much attention, but you'll be disappointed if there isn't a tie-off for the rode and a good way for the locker to drain completely. Also check to see that any wiring up there (usually to the bow light) is secure and doesn't droop, or you may snag it with an anchor fluke one day and rip it free. Award bonus points for racks that hold your anchor securely in place and washdowns you can use to spritze the goop off your anchor.