Attention, all who enjoy Chesapeake Bay fishing: if you haven't already sharpened your hooks and re-spooled your reels you'd better spring into action – the Maryland trophy rockfish season is just about to open. This year's spring opener is riddled with trepidation over the slow seasons we've had in recent years, poor pre-season striper fishing, and saddening stock reports coming in from the ASMFC. Still, setting all of that aside for the moment, few days hold as much anticipation for Chesapeake anglers as the opening of rockfish season. With that in mind, we bring you this recap on the how-to/where-to aspect of chasing trophy stripers, along with the current science and what it likely means for the future.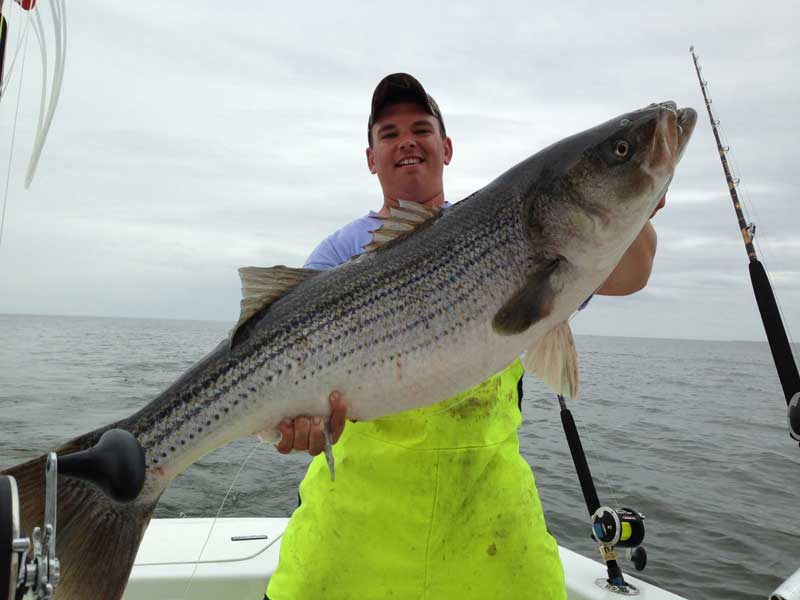 How To Catch Trophy Rockfish
Whether you enjoy trolling for trophies, soaking bait, or jigging with light tackle, one or more of these FishTalk striper fishing articles is sure to be of interest:
Spring Trophy Striper Trolling Spreads
Crash Course: Light Tackle Trolling for Spring Trophy Stripers
Fishing for Trophy Rockfish in Warm Water Discharges
Kayak Fishing: Chasing Trophy Stripers
How to Catch Trophy Stripers on Light Tackle
The State of the Striped Bass Fishery
Let's get one thing clear right up front: as long as the law permits we support the individual anglers' choice as to whether to keep or release any particular fish he or she may catch. That said, we all do need to recognize that in this spring season we're hitting breeding-stock fish. Appropriately, we should all consider just how many of these fish we really need to toss into the cooler during a day of fishing. That's why we at FishTalk put forth the idea that keeping one or two of these fish during a season is really plenty for any single angler. If you take a newbie or a kid fishing and they crank up their fish of a lifetime, taking it home for dinner is entirely appropriate. But does any one boat really need to keep six or eight of these fish in one day, multiple times through the season? You need to decide that for yourself. Read Spring Trophy Season Pros and Cons, for a more in-depth discussion of the matter.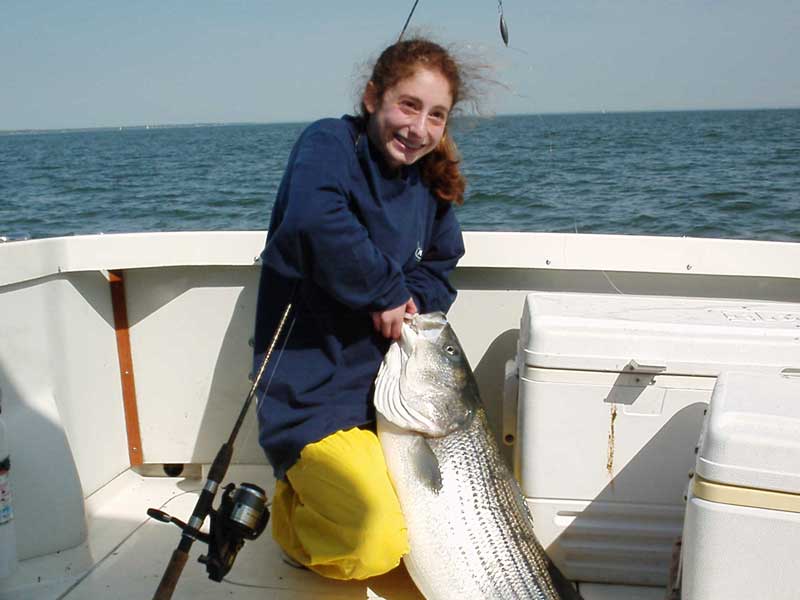 Hold on – we started out by saying "as long as the law permits," and there are all kinds of rumors flying around right now as to just what those laws will be. As of today, we have no new news. The 2019 season will most likely remain status quo, but the ASMFC has determined that stock levels have fallen below acceptable levels and some sort of catch reduction seems likely for 2020. Most areas of North Carolina have already closed the striper fishery, and Virginia seems to be seriously considering making the same move. What about Maryland? Just what reducing the catch will entail is entirely a matter of conjecture at this point, but the possibilities include a shortened season, an increased minimum length, or a reduced bag limit. A complete moratorium seems very unlikely, but not entirely impossible. Stay tuned anglers… and in the meantime, if you haven't already done so you'd better sharpen those hooks and spool those reels asap.