For several years in a row now we've seen awesome winter fishing possibilities pop up during late December warm-ups lasting from several days to a week, where midday temps climbed into the 50s, the sky was sunny, and the winds were calm. Many of us will take advantage of such opportunities by loading up the kayak or hitching a small boat to the truck, but for an angler who doesn't have a winter-friendly craft at hand, these days provide the perfect chance to enjoy walk-in shoreline fishing. But, which shoreline should you saunter to? These five options each include three key traits: they're open to the public, offer excellent angling opportunities, and have plenty of space to spread out and enjoy the solitude of shoreline fishing on a warm winter day.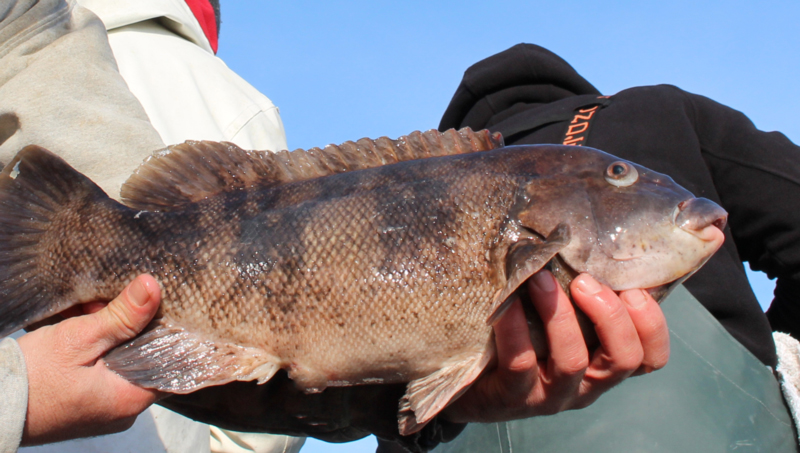 1. Indian River Inlet, Delaware Seashore State Park – Though winter may seem like a strange time to visit the beach, many seasons the lure of tautog and possibly even slot-sized stripers makes it worthwhile. Anglers can fish the inlet (tread carefully if you walk out on the rocks!) and there's a special-access fishing pier for elderly and disabled. You can also walk out and try your hand at surf fishing, though often the inlet offers better angling opportunities at this time of year.
Most anglers will carry sand fleas or green crabs and bottom rigs, and fish them close to the rocks to try for the tog. Note that snags are a sure thing, and it's a good idea to bring plenty of extra rigs. Also bring relatively heavy lead weights, because the currents can roar through this inlet. Although stripers may be caught at any time by fishing bait or slinging jigs, eeling at night is the tactic that accounts for most of the keepers caught here. And note that this fishery can vary wildly from season to season; some years it's hot and others you can't find a soul who reeled in a slot striper, so check the Coastal fishing reports before you bet the farm.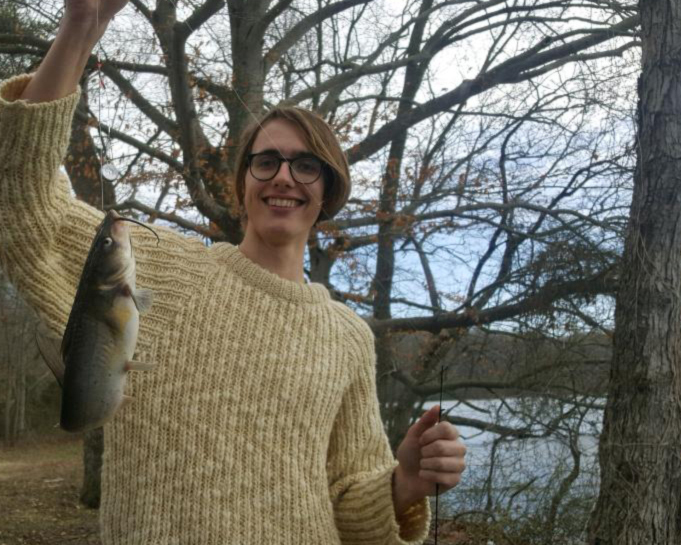 2. Elk Neck State Park, North East, MD – Located at the junction between the Elk River and the Chesapeake Bay, this is a rather huge park with shoreline fronting both water bodies, tons of trails, and a serious biomass of catfish living within casting distance. Many of the southern shorelines are bluffs and accessing the water can be difficult, but there's a ton of easily accessible shoreline above Greenbush Point on the Elk side (you can find a map at the Maryland DNR's Elk Neck State Park webpage, and Google Earth is your friend). There's also a fishing pier and a jetty at the Rogue Harbor boat launch.
Cast cut fish, chicken livers, or good ol' night crawlers from the shoreline here and your chances of reeling up winter catfish are excellent regardless of the time of year. At times white perch will also be in the mix. Note that the shoreline is a mix of riprap and sandy beach, so you'll want to plan accordingly and bring a few Y-shaped "stick holders" and/or sand-spikes for propping up your rods.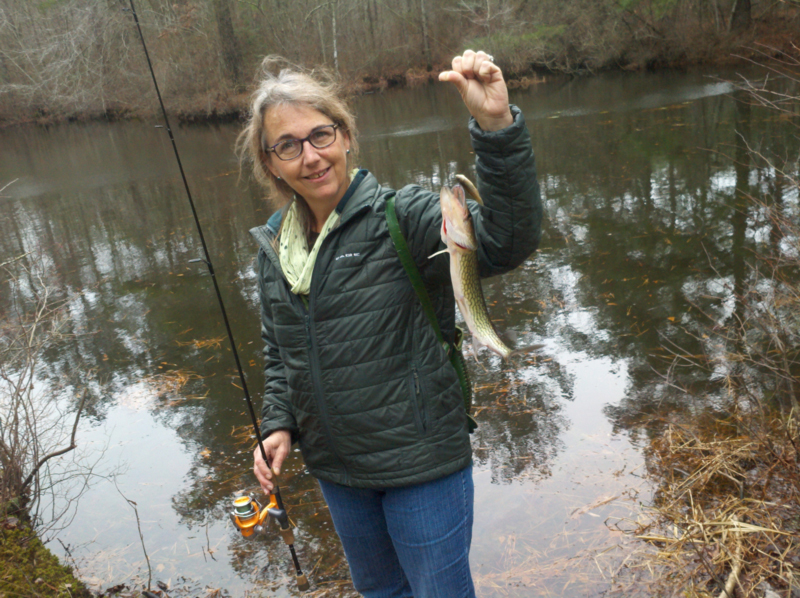 3. Idylwild Wildlife Management Area – On the Eastern Shore of Maryland snugged up against the Delaware border near Federalsburg, this area provides walk-in access to numerous ponds plus the Marshyhope River. Park near the northern end of Idylwild Wildlife Management Area on Noble Road and hike for a few hundred yards or a mile deep along the fire road, depending on how ambitious you feel (check the trail map available on the Maryland DNR website to study the options). Whichever of the ponds you hit you'll discover bass, crappie, and especially pickerel and more pickerel. Same goes if you walk to the river, though it tends to hold a better abundance of crappie.
While tossing tube jigs for the panfish and spinners or spoons for the pickerel will draw some bites, bringing a bucket of live minnow is a good move. Suspend them under a bobber to tempt the crappie and bass. To get the toothy pickerel on the line, rig a light hook directly to your line, lip-hook a minnow, cast it out, and slowly retrieve it along the surface. Whammo!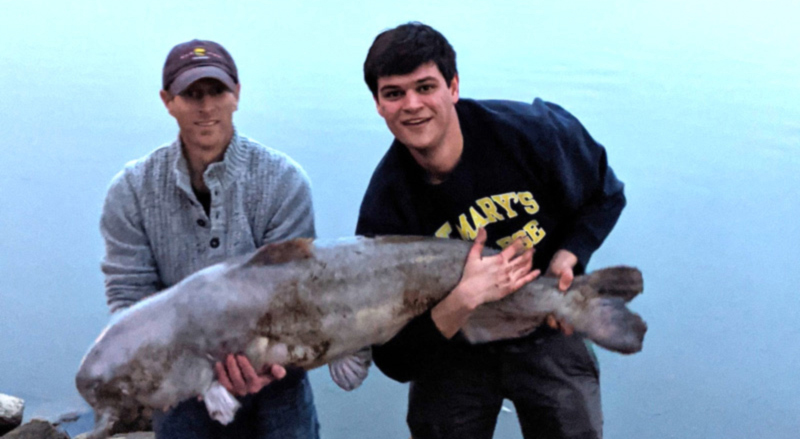 4. Fort Washington Park – Our nation's capital might just as well be known as the blue catfish capitol, too, and you can get in on this action at Fort Washington Park. Much of the park's shoreline is difficult to access but near the lighthouse and along the shore to its north there's a dedicated fishing area with good access and both parking and restrooms a short walk away.
Catching the big cats here is as simple as it gets: rig up a bottom or fishfinder rig with a couple ounces of lead, bait an 8/0 to 10/0 circle hook with cut fish, raw chicken, or chicken livers, and send it sailing as far out into the river as you can. But don't close the bail and leave that rod untended, because there are plenty of catfish swimming in these waters with more than enough horsepower to drag your rod and reel right into the Potomac.
Our feature Shoreline Fishing for Trophy Blue Catfish on the Potomac dives into the details for this fishery and notes several other good public access shoreline spots along the Potomac in and around D.C.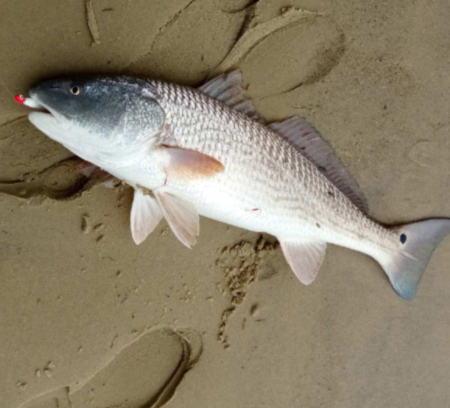 5. Little Island Park/Sandbridge – At the southern end of Virginia Beach, Sandbridge is the last stop in Virginia for redfish and speckled trout heading south for the season. And as mild as it's been in recent years, finding these species has extended into the winter. While we can't predict if this December will be the same, it's certainly a good prospect. And accessing Little Island Park is essentially hassle-free; there's plenty of parking, restrooms, and even a fishing pier (which doesn't charge a fee from October through May).
Although fish can certainly be caught from the pier, at this time of year some savvy anglers favor fishing from the beach. As they head south the fish often cruise just beyond the drop-off, which can be a mere 15 feet from the sand. Try tossing jigs and bouncing them along the bottom, casting out cut mullet, or (when it's calm) fresh shrimp.
Wherever you may live in our region, at least one of these hot spots is sure to be a relatively easy drive away. And even though it may be wintertime you can bet that on sunny afternoons when the mercury climbs a hair above norm, those fish will start snapping. So this year celebrate the holidays with your rod in hand — and with a little luck the seasonal feast will include a healthy helping of fresh-caught fish.
Sign up here to get the weekly FishTalk Chesapeake Bay and Mid-Atlantic fishing reports in your email inbox, every Friday by noon.